October 13, 2022 | Elden Selections
30 wines under $35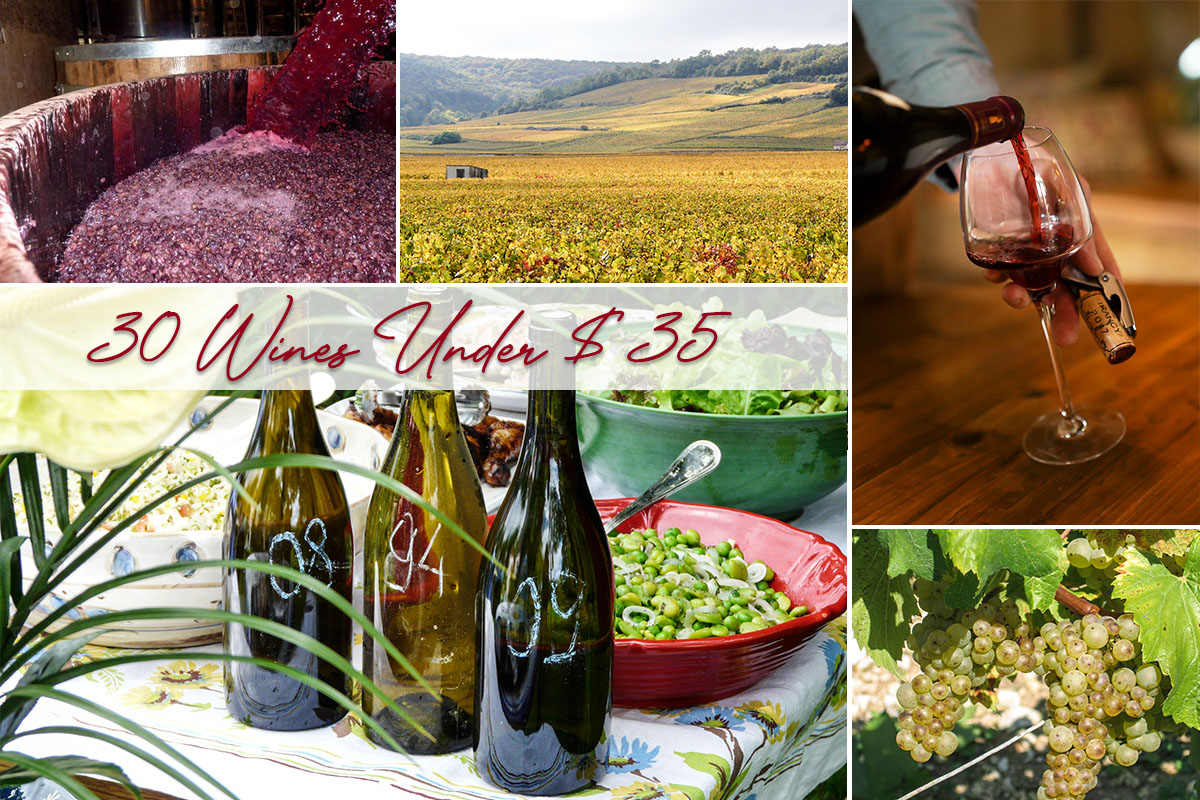 While it's true that Burgundy is often associated with world-renowned and very expensive wines, there is an undiscovered world of small-production high-quality true-Burgundy wines out there, at prices that allow you to pull out a Burgundy without the worry. These are everyday drinking wines that are made by the same producers who make the Premier and Grand Cru wines that command extravagant prices. The trick is to get to know these winemakers, and to know how to find them in the first place.
This is Elden Selections' 'raison d'etre'. With an entire category of wines dedicated to great value hidden-gem wines, the 30 Wines Under $35 selection, is the result of their life-long pursuit of excellence in small domain Burgundy. Let's take a wander through some of these wines, and learn along the way how to go big on quality but small on price. Elden Selections have found some great Regional and Village appellation wines with everyday-prices, for example:
Price is not always a factor that can be trusted to identify quality in a wine and there are some real treasures to be found in the lesser appellations. Burgundy wine doesn't have to be expensive – and some of the most affordable wines may not stay that way for ever, so try them while the going is good!

We've got plenty more articles to discover on our Blog, including great How To guides, and profiles of some of the best winemakers we work with. You can also read about our Burgundy Wine Club – follow the link to join, and you'll be receiving special hand-picked selections of our best wines, as well as great member-only treats such as free entry into a draw for a 4-day/3-night stay at Domaine de Cromey.