November 14, 2023 | Elden Selections
Heart of Burgundy Newsletter - November 2023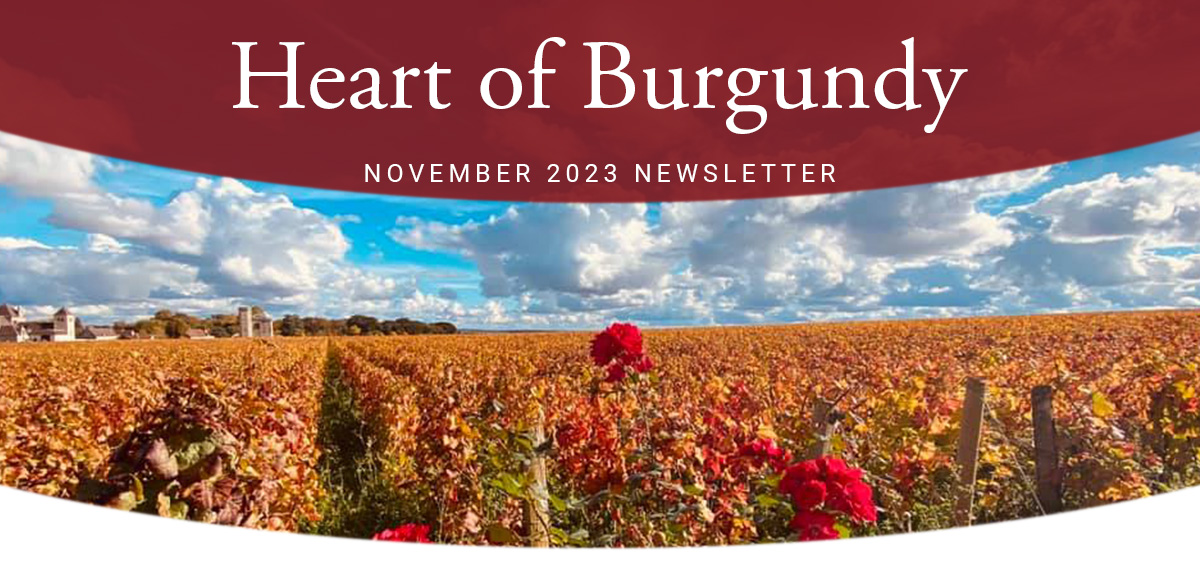 In This Issue:
Greetings Friends,
Coming to you from the Domaine de Cromey in the heart of Burgundy, it gives me great pleasure to pen a few words to introduce this, the second issue of our new monthly newsletter, aptly named 'Heart of Burgundy'. The Domaine de Cromey is the home of Elden Selections and burgundywine.com. A luxurious manor house estate and vineyard, just to the south of Beaune, Cromey offers modern comfort and quiet sophistication that's dedicated to the appreciation of the bounty of Burgundy. And this newsletter allows us to share with you a many-faceted jewel of experience, cut and polished over a lifetime. Our intent is that 'Heart of Burgundy' will tempt you to come to Burgundy and live the dream yourself. We hope you continue to enjoy our wine selections while we wait to receive you here at the Domaine de Cromey.
All the best from Burgundy!

Dennis Sherman
Elden Selections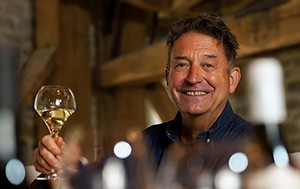 ---
Under the Hammer and Into the Cellar: Experience the Hospices de Beaune With Us This Year
This year's Auction is on Sunday.
Yes, this Sunday, November 19th.
The barrel share program is closed for this year but you can still buy Hospices wine from previous vintages that we bought at the auction.
Click Here
The center of quality wine in France is Burgundy. The center of Burgundy is Beaune; and the center of Beaune? Well, that is arguably the breathtakingly beautiful and historically important Hotel Dieu, otherwise known as Hospices de Beaune. A hospital foundation dating from the Middle Ages, the Hospices de Beaune is one of France's most prestigious historic monuments. Over the centuries since the Hospices' founding in the 1443, donations from winemakers wanting to get to heaven have made the Hospices de Beaune the most important vineyard owner in Burgundy.
Every year on the third Sunday in November, the most famous wine auction in the world presents the wines from this production. Sold, not by the bottle, but by the barrel.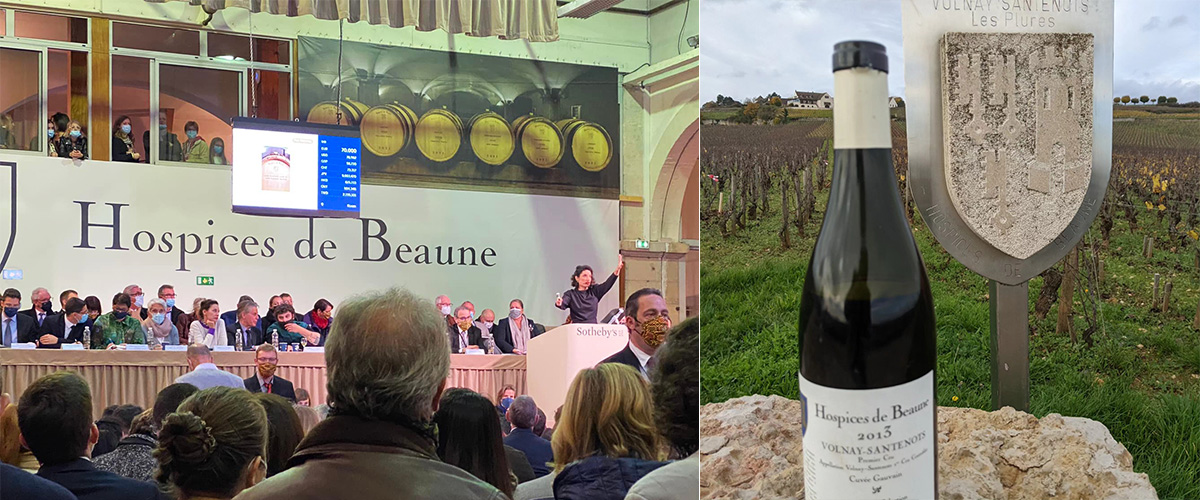 The winemakers have only a few weeks from the harvest to make these wines presentable for sale, but the Hospices winemakers, and in particular the head winemaker, Ludivine Griveau, are adept, turning out surprisingly well-made and balanced wines that are accessible even at this early stage. Then the buyer must choose a registered negociant to raise and bottle the wine, which is delivered to the buyer 15 to 18 months later.
Let Elden Be Your Guide
One of the dreams of any Burgundy lover is to one day raise a paddle at the Hospices de Beaune Charity Wine Auction and buy a legend. If that's your dream, then come to Domaine de Cromey for the next Auction Weekend in November 2024.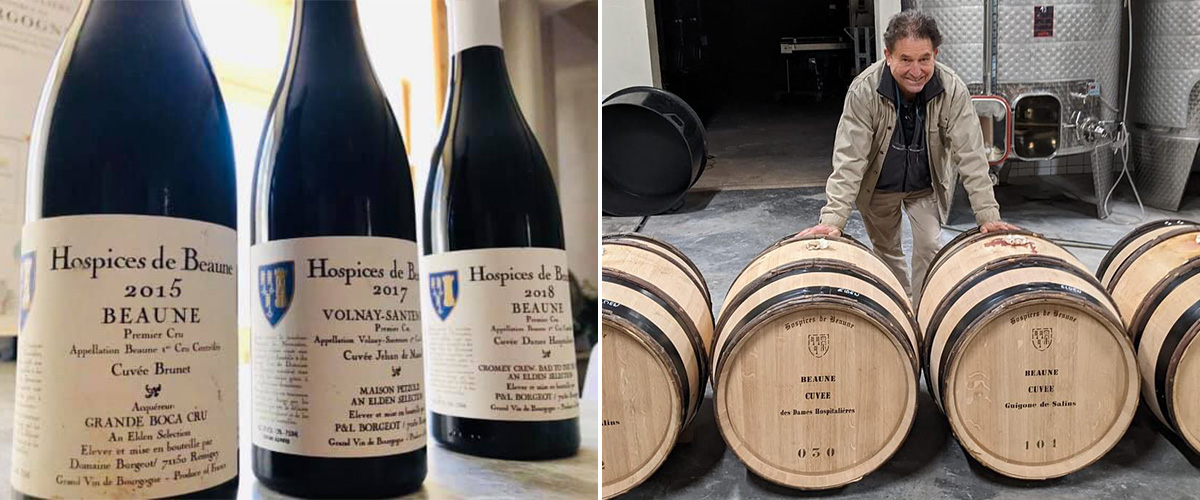 To explore some of the wines we bought at previous Hospices de Beaune wine auctions, why not browse the wine shop at burgundywine.com by Elden Selections?
---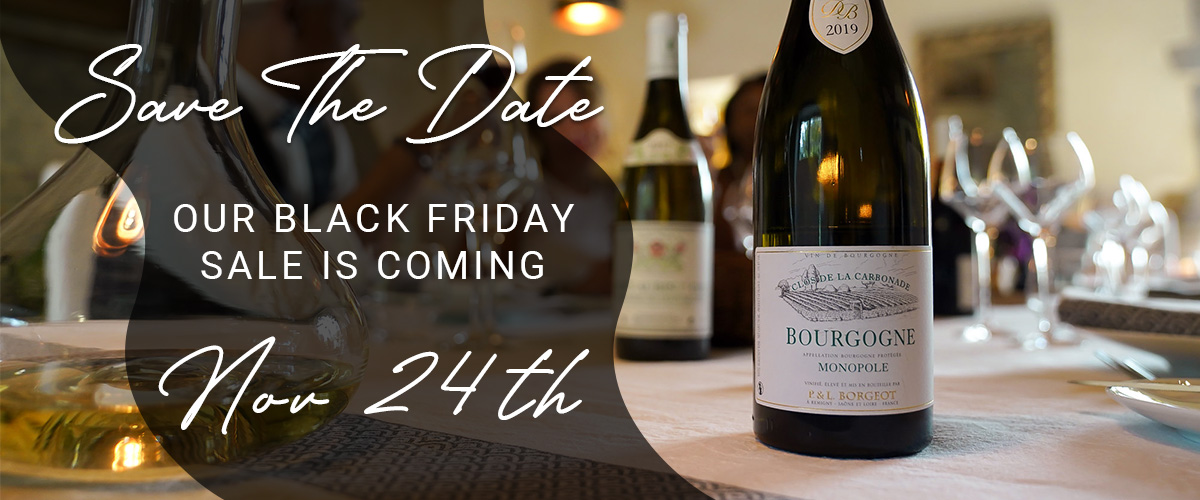 ---
Elden Selection's Palate Advisor: Your Online Taste Guide – Part 4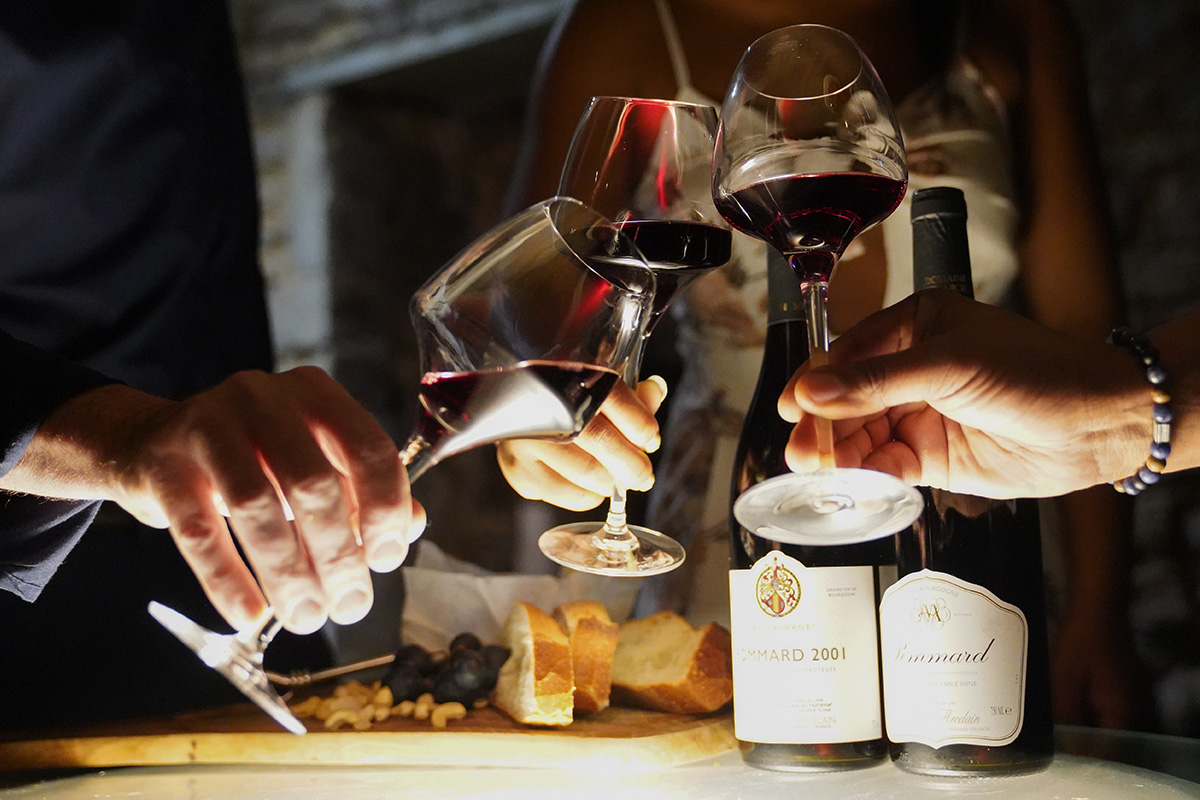 In this fourth article exploring our Palate Advisor tool, we look at two contrasting wine types: earthy, woody reds and juicy floral whites. These are two of the categories you can select in the wine shop on our burgundywine.com site, to instantly view a range of superb Burgundy wines, expertly matched according to your tastes. These are not just labels to fit a wine into a category though; these tasting notes are the result of thirty years of living and loving Burgundy.

The Domaine de Cromey—home of BurgundyWine.com and Elden Selections—is imbued with that same spirit. It's an organic, uncompromising, passionate pursuit of excellence in the simplest things. The wines that the palate advisor recommends for you are from masterful winemakers—their best wines, that we've followed from vineyard to bottle, vintage to vintage.
Earthy, woody Burgundy red wines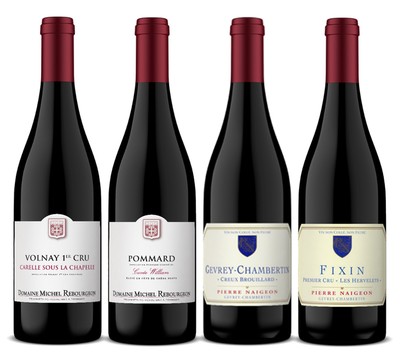 There is a saying, 'oak in wine is like salt in soup—you need a bit, but too much will ruin it'. Oak should be used in moderation and it's up to the skill of the winemaker and the quality of their grapes and processes to strike this balance. Similarly with earthiness—this subtle sort of underbrush or mineral soil flavor works best as a counterbalance to other contrasting characteristics. Let's look at some of the best earthy, woody red Burgundy wines that you can find at BurgundyWine.com, from the best of our lesser-known but high-quality appellations.
Michel Rebourgeon, who works his magic in a small domain on the great soils of Pommard, (along with plots in Volnay and Beaune too) creates an earthiness with a sort of dark chocolate character, set against a high-pitched acidity in his 1er Cru 'Carelle Sous la Chapelle'. He also gives a masterclass in sweet oak in his Cuvee William; 18 months in 100% new oak on a village appellation is radical, but the wine supports it. Clear, sweet oaky notes, melted into the density of the wine.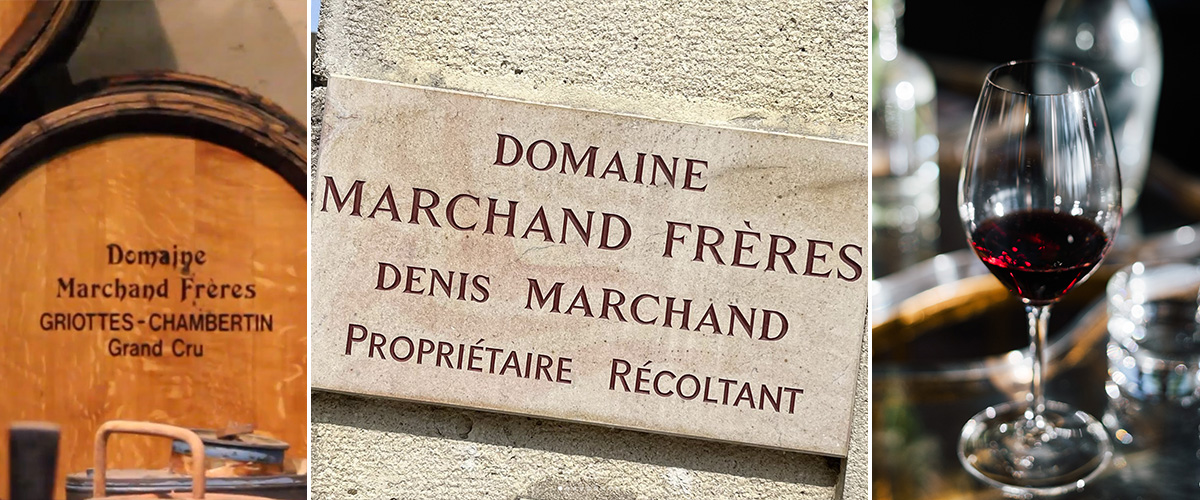 Another tour-de-force of this type of earthy, woody red comes via the work of Pierre Naigeon, of Gevrey-Chambertin fame. His Gevrey-Chambertin 'Creux Brouillard' (meaning 'foggy hollow') just conjures thoughts of earthiness in the name alone—the wine gives leather and fur and hints of that famous Pinot underbrush. His Fixin 1er Cru has a finesse and a freshness that's almost indescribable—think chocolate-covered black cherries, if you are looking for a snapshot of the attack. Look also for Domaine Marchand Frères wines which enjoy a second fermentation in wood barrels of varying ages depending on the appellation and the vintage. Nothing is systematic; everything is thought out to react to the conditions of the year, the harvest and the cellar.
Wines like these demand a certain type of dish to be paired with. Think Beef Bourguignon or Spring Lamb with Seasonal Vegetables.
Juicy, floral Burgundy white wines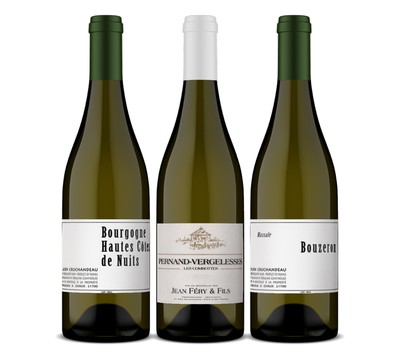 These are the white wines most people think of as 'classic' or even 'quintessential' Burgundy—where you get that wonderful interplay between acidity and mature fruits. Mouth-watering wines such as these come from the famous Burgundy terroir, and especially those soils with less rock and a little more clay.
Julien Cruchandeau's Cote de Nuits blanc offers hints of another fruit, with orange flower notes and a really pleasant floral finish. Producer Jean Fery's Pernand Verglesses comes from grapes which sit in a heat trap above the eponymous village—and it's certainly uniquely Pernand, with floral and mineral elements, and a freshness which is both fleshy and firm.
Chardonnay is well known for juicy, floral white wines, but you may be less familiar with Burgundy's other white grape—Aligoté, for which you should exercise a little more caution. There are some great ones out there, but quality is variable. Stick with our producers and their wines to start with. On the nose, Aligoté offers a range of delicious aromas of white-fleshed fruit, white blossom, peach, lemon, linden, acacia, hazelnut, green apple, and sometimes even citrus.
Julien Cruchandeau is also a champion of lesser-known Aligoté in the Bouzeron appellation and beyond, his Bouzeron Massale demonstrating concentrated confit apple acidity, honey and cinnamon spice - great body, opulent and fresh.
Wondering how to pair these wines with food? At the Domaine de Cromey, home of BurgundyWine.com and Elden Selections, we like to bring out the notes of white flowers and honey found in some Aligoté by pairing with a couple of our favorite dishes—try making a Rhubarb & Brioche French Toast in the early Spring or a delectable Venetian Pea Risotto.
To get full tasting notes for all our wines, as well as specially hand-selected wines from the best of our small appellations and producers, why not become a member of our Burgundy Wine Club? You also get free entry into a draw for a 4-day/3-night stay at Domaine de Cromey. And to read more blog articles about your favorite wines, head over to the blog at burgundywine.com.
---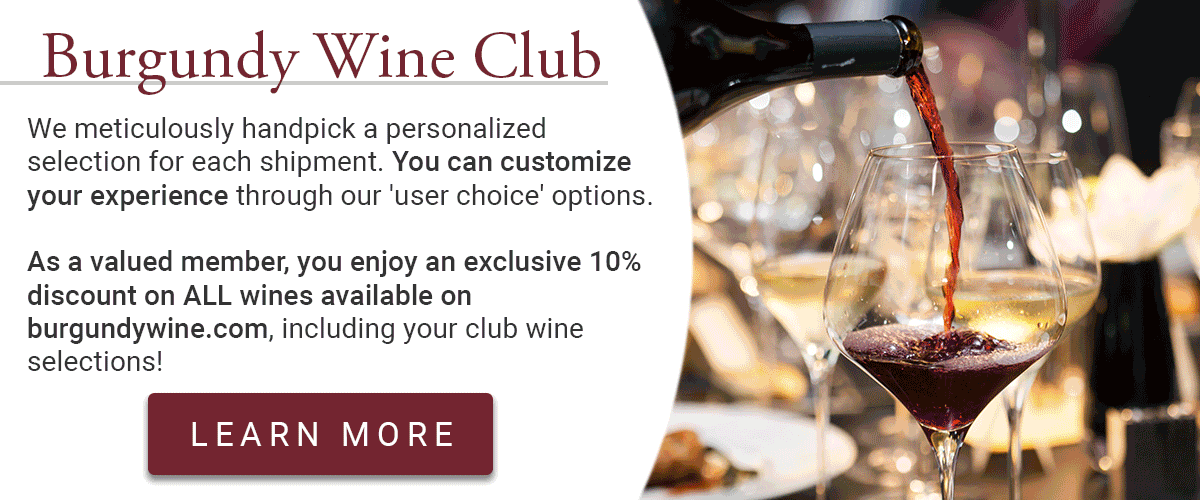 ---
burgundywine.com – the Gift that Keeps on Giving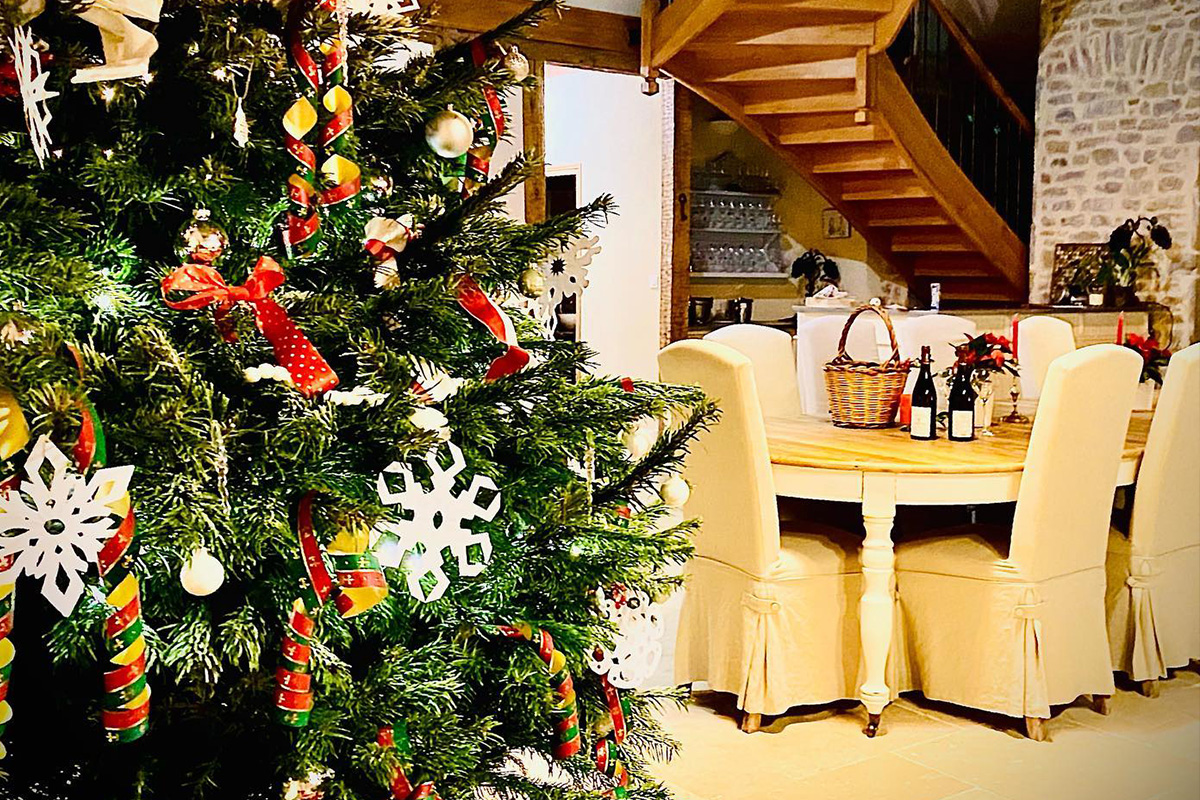 By now you're probably familiar with what our burgundywine.com by Elden Selections site can offer—fantastic producers creating world-class wines from lesser-known appellations. These wines make perfect gifts and we have put a few together in gift makes that are perfect for any gift giving occasion. But did you know that alongside wines, we also offer a few special gifts? Being an oenophile involves more than just drinking wine—sometimes you need to transport, store and present your wines in the best way possible, and part of the fun of the hobby is finding beautiful but functional items to help you do this. That's where our gifts come in, perfect for that special person the whole year round. To order any of our gifts, just follow this link.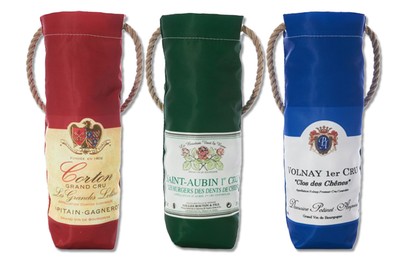 Burgundy Wine Bags: Handcrafted from recycled sail cloth on the working waterfront in Portland, Maine, USA, these unique gifts will carry your Burgundy wine in style and be a memorable gift for any discerning wine-lover. They're available in red, green and blue.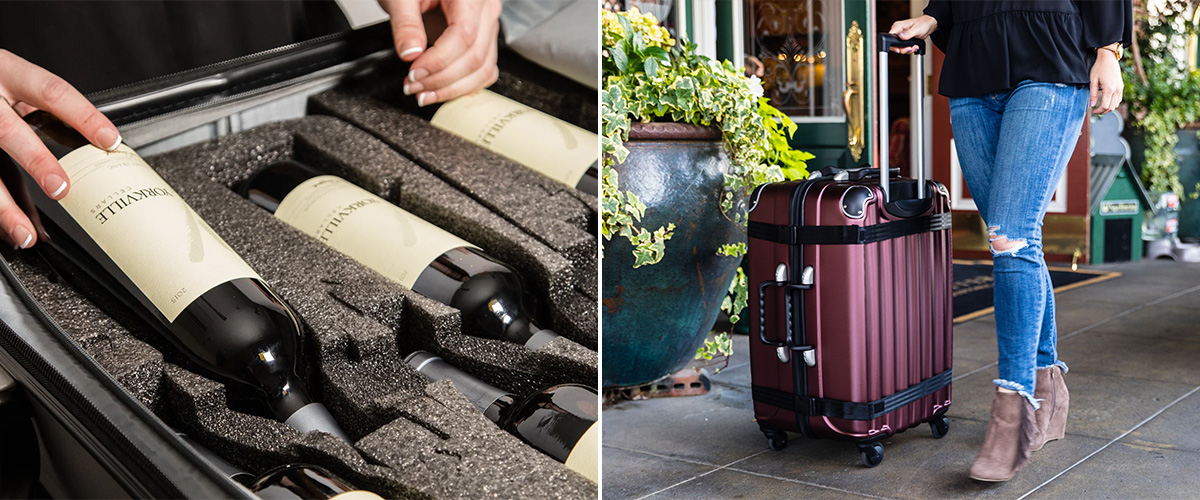 Purpose-built wine carrier: Travel in confidence with the newest version of the VinGardeValise® 05, a must-have wine travel accessory that guarantees a safe journey for your favorite wine, beer & spirits. This flexible design features removable inserts designed to make packing easy. Available colors include Burgundy (of course) and black.
An Elden Selections Gift Card: the perfect gift for any occasion! If you're not sure what wine to get them, and want to let them retain that element of personal choice, this could be the gift for you. Get them in $50, $100, $200, $500 and $1000 increments, available online. We'll email you—or your recipient—all the information to use the gift card immediately. Our email allows for a fast and special gift, even at the last minute! We'll include the dollar amount, your personal message, and the gift card number.
Whatever the occasion, we hope your Burgundy wine gift hits the spot. To discover more wines from our fantastic producers, head to the burgundywine.com shop, where you can browse Elden Selection wines by color, price, region or producer. And why not check out our Palate Advisor tool too? Just select the type of flavor profile you're after and instantly find the best wines from our cellar for your taste.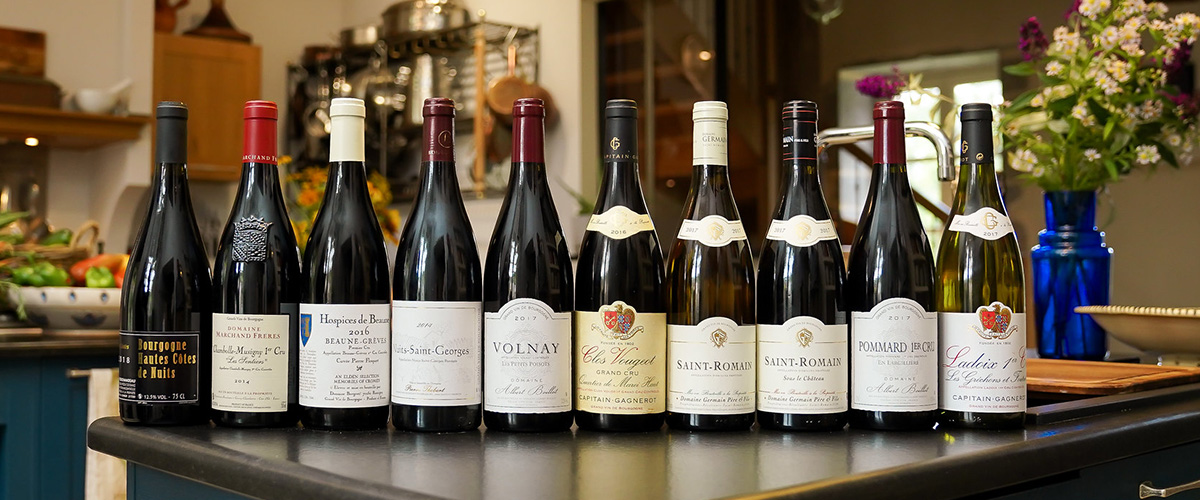 We can customize any wine gift or multiple gifts. Just call JoAnn at 1 (855) 315-1761 or email us at info@burgundywine.com. These wine gifts are available for corporate giving, too. Customized wine gifts are also available. We can manage your list, personalize a note or gift card, present in gift or festive packaging and manage it all on a single invoice for your convenience. Just call JoAnn or email her at JoAnn@eldenselections.com.
---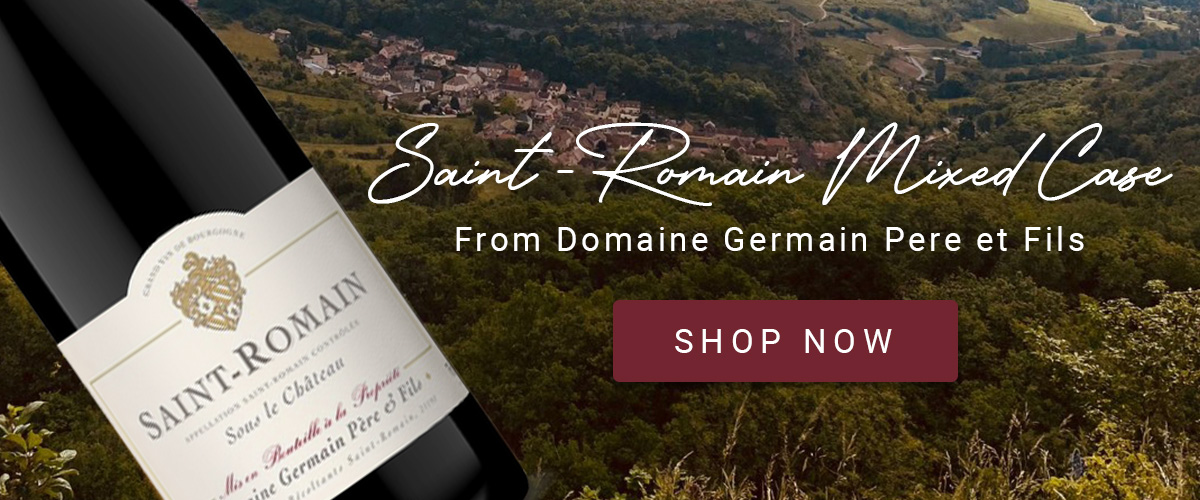 ---
Ellie's Cookbook - sweet treats and what to drink with them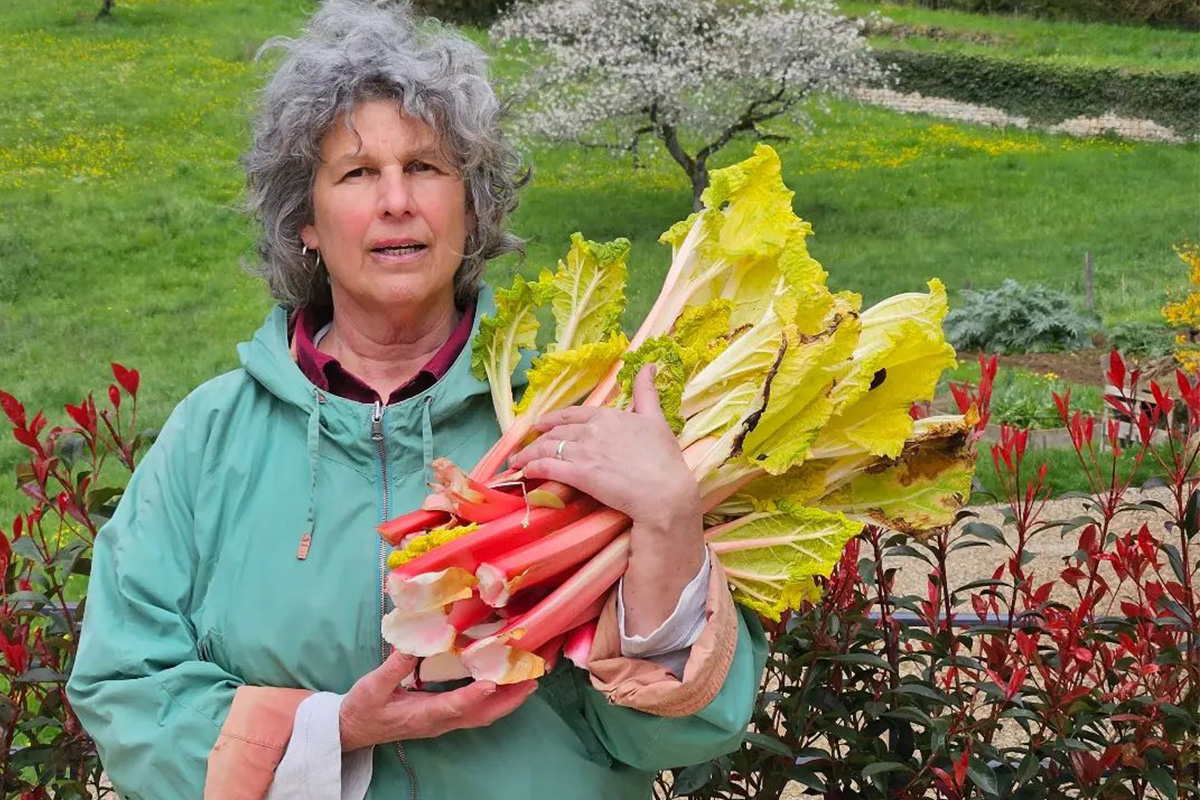 Many people have an idea of what they like to drink with various savory cuisines, but when it comes to pairing wine and desserts they're less sure. It doesn't have to be that way; many wines go with sweet dishes – and not just dessert wines, either. A creamy, oaked Chardonnay complements cakes with citrus or summer fruit flavors, (a twist on strawberries and cream!) so try it with lemon shortbread or drizzle cake. Likewise, desserts containing dark, rich chocolate will go brilliantly with a bottle of the right Pinot Noir – both the sweet and the wine can offer dark, spicy fruits or lighter flavors with floral aromas. Then there is the traditional 'Poires au vin' (pears poached in red wine), which takes advantage of the wonderful light, sweet character of Beaujolais wines - a wonderful feast for the eyes as well as the tastebuds.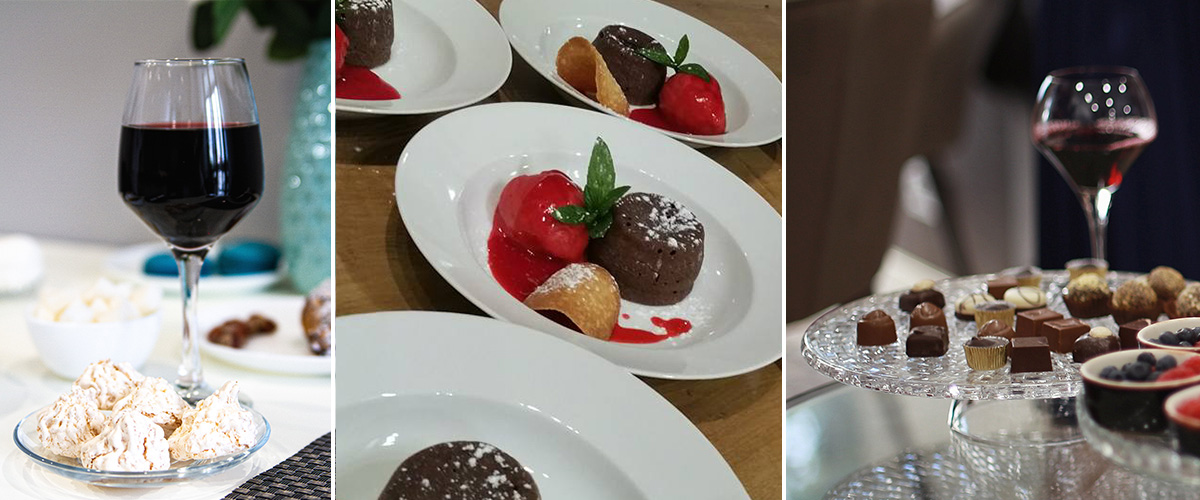 One recipe book that contains some glorious sweet recipes and wine pairing tips – as well as a host of outstanding savory dishes – is Ellie's Cookbook, available from the Domaine de Cromey, the home of Elden Selections. Tea Store Truffles, for example, are simple but memorable treats, and they'd make a lovely gift too. Use any tea you love, whether it be rose, lemon or Earl Grey. Ellie suggests pairing them with a Crémant de Bourgogne from Domaine Borgeot.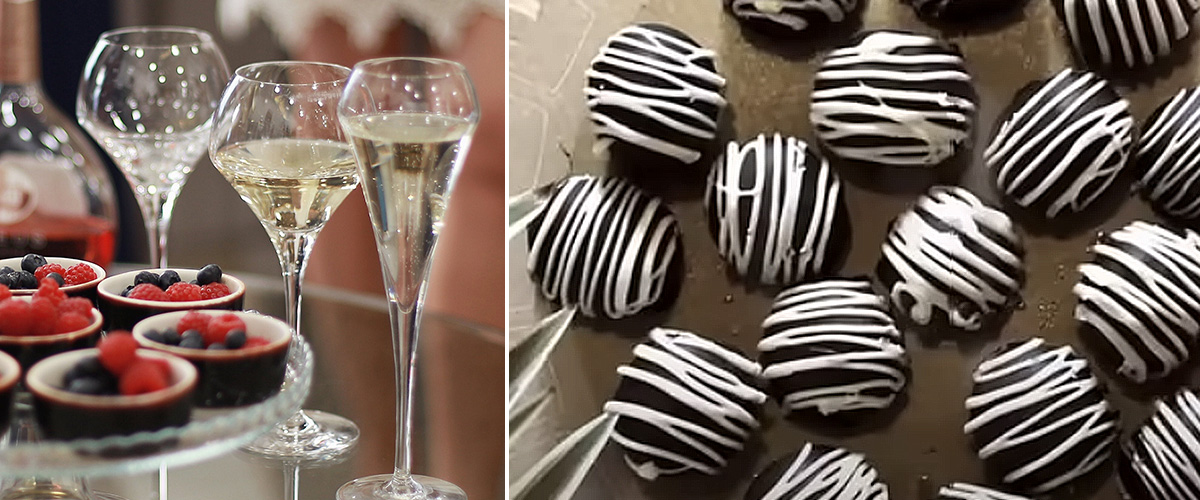 If French toast with a twist of rhubarb is more to your taste, then have a look at the recipe for Brioche French Toast with Roasted Forced Rhubarb. Grown in the dark, under an old garbage can or bucket, it develops tender, pale pink stalks with a more delicate flavor than regular rhubarb. The suggestions for what wines to pair with this may come as a relief for some as rhubarb isn't the easiest of flavors to match up with. Try Agnes Paquet's Auxey-Duresses Blanc 'Patience' - juicy and lively, its fruit retains fullness through a long finish, and the zippy mineral notes match the rhubarb perfectly. Agnes also makes a Bourgogne Chardonnay which would work equally well; among the most adaptable and food-friendly wines you can find, it's like biting in to the grape bunch, with fantastic freshness and good acidity on the finish.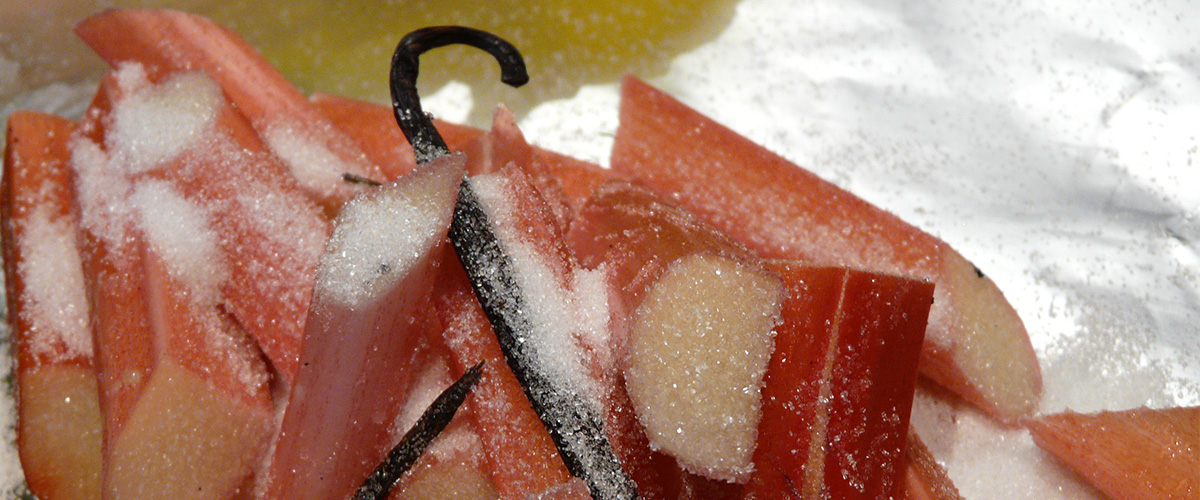 For those who love nothing more than to bake, there's a fascinating recipe for Fresh Apricot and Pistachio Cake which will delight guests on any occasion. The nuts are coarsely chopped to line the baking pan and top the cake for a crunchy texture. The apricots melt into the cake batter when baked and remain juicy and delicious - and the color combination is beautiful. Chablis is aromatically highly complex and very adaptable with food, and this has sweet, lemony acidity over a cool, river-rock minerality.
If the weather is warm (and even if it isn't) then there's a refreshing recipe for Elderflower 'Champagne' that you may want to try. If you're wondering what to do with your leftover champagne bottles (or indeed, your Crémant de Bourgogne bottles!) then this is just the thing to try. This needs strong bottles, well corked. You can see a video of this recipe on Elden's YouTube channel. When the elder is in flower, you can preserve the aroma for months with a very simple cordial. But don't wait too long; the flowers quickly turn to berries. Then your only recourse is elderberry pie!
---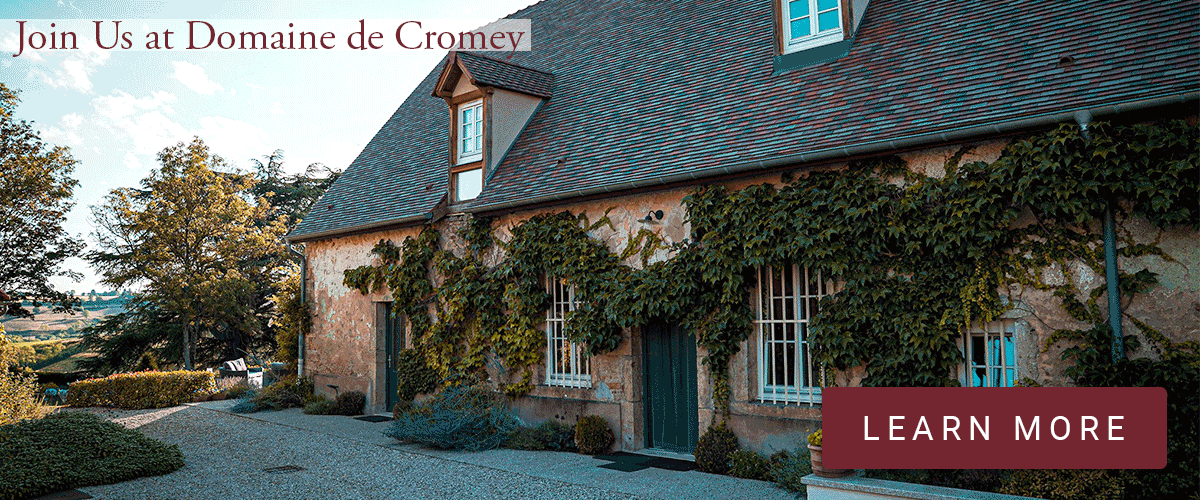 ---
Our Most Popular Offers This Month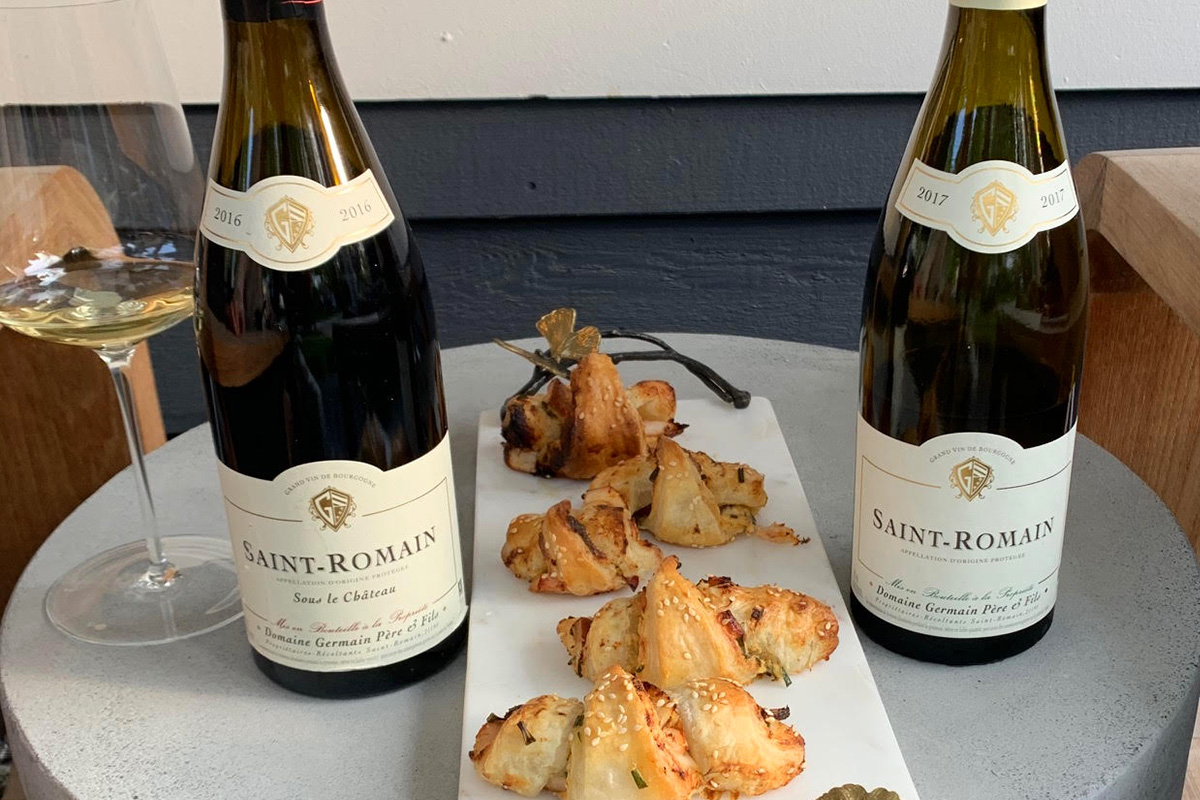 At burgundywine.com by Elden Selections, we're dedicated to consistently presenting you with the finest wines and top values in Burgundy today. Explore some of our most popular offers from the past month that you won't want to overlook:
Red Burgundy Offers
Thierry Mortet's Bourgogne 'Les Charmes de Daix' 2018
Thierry Mortet produces about 6000 bottles a year of Bourgogne Rouge from six different parcels making up about 2.5 acres. This means there is great diversity in the strains of Pinot and the age of the vines, producing a wine with contour. Deep, dense and brilliant, its smoky spice opens to fresh black cherry sweet fruit with a charcoal edge. Delicious and luscious. Now on sale for Only $425.00
Richard Rottiers Beaujolais Villages 2020
Classic Beaujolais village, fruity and spicy...from 60 year old vines. Great depth and body. This is what the Beaujolais renaissance is all about! Richard Rottiers and the Beaujolais Renaissance, showing the world how great Beaujolais can be. $349
Relax by the fire with these red Burgundy favorites
Take a moment to unwind by the fireside with our specially curated mixed case of RED Burgundy. This collection offers a diverse array of red wines, providing the perfect accompaniment for shared moments with family or friends. $798
White Burgundy Offers
2020 White Burgundy for Fall
We have put together 12 different wines from a variety of producers for an exciting assortment of wines from different appellations of the Burgundy region. Includes 3 premier cru. Must have assortment of Burgundy favorites for fall entertaining. $589
Cremant for the Holidays
Sip into celebration with this curated case of our favorite Crémant wines. These are exciting wines in limited quantities, marking the beginning of a serious concentration on bubbles here at Elden. You do not want to miss these selections. Full Case $504, 6-Pack $252
Mixed Red & White Burgundy Offers
Domaine Germain Saint Romain
A few years back, we were in a restaurant in Nolay and ordered a bottle of St. Romain from a producer we had never tried before. And it blew us away. We've been telling you ever since that if you appreciate the Elden Selections palate, you have to try these wines from the domaine Germain Pere et Fils. You won't believe just how good they are, both red and white. The Latest Discovery from Elden Selections: Full Mixed Case $726, Red 6-Pack $416, White 6-Pack $399
Everyday Drinking Burgundy Mixed Case
Looking for reasonably priced Burgundy? We're dedicated to the proposition that you can drink Burgundy every day! Explore regional appellation Bourgogne reds and whites crafted by 12 esteemed producers. These wines all drink way above their appellation. At these prices, you need never again be afraid to open a Burgundy when you feel like it! Only $544