September 13, 2023 | Elden Selections
A Look Back at Our 2016 Vintage Report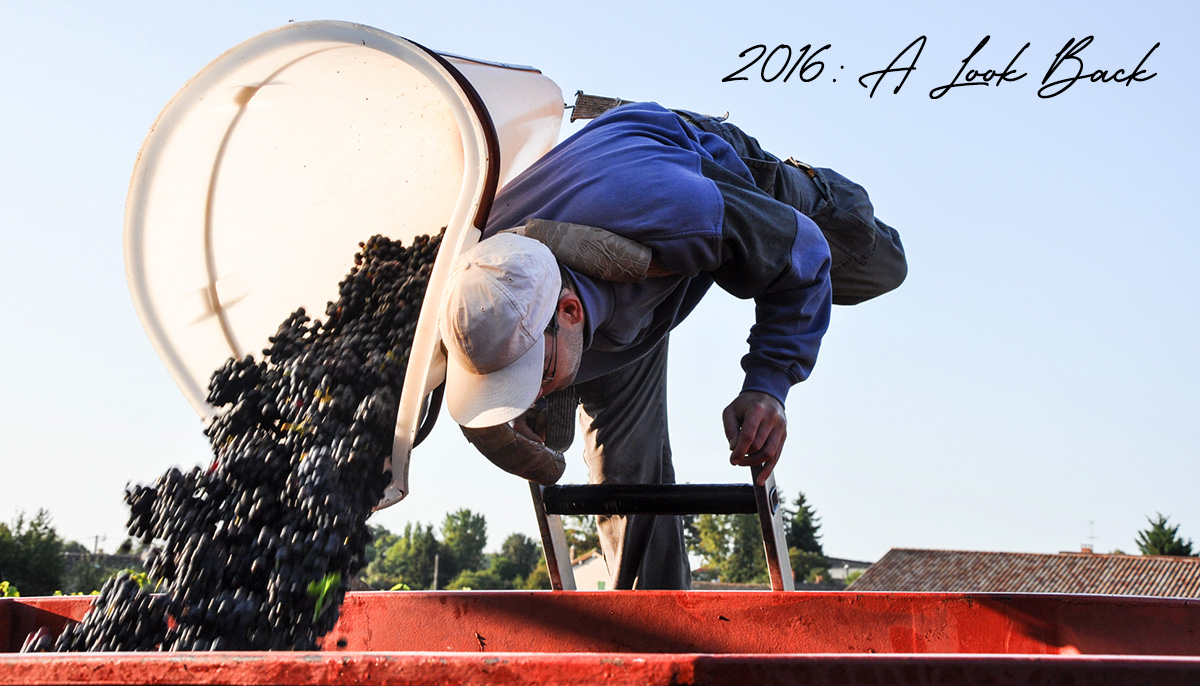 If it sometimes seems like the life of a winemaker in Burgundy is a constant diet of sunshine, warm days in the field and effortlessly great wines, then years like 2016 exist to remind us that this isn't so. Sometimes, it's hard – brutally hard. You may not know if you'll be left with any wine at all at the end of it. So if your first taste of the 2016 vintage grabs your attention, then think how lucky you are to be drinking it – because the winemakers certainly think themselves lucky too.
Although it drinks really well now, producing it during 2016 was a nightmare – a rollercoaster of emotion ranging from depression and near-despair right through to hope and eventually joy. 2016's vintage certainly did its best to break the resolve of Burgundy.
It happened like this. The preceding winter had actually been mild, though it ushered in a frigid April with early hail affecting Mâcon and Chablis (a region not unused to difficult weather). That omen signified the pattern of things to come. A devastating frost hit on April 26, right across the Cote de Nuits and most of the Cote de Beaune - it was a winter frost for sure, not a spring one, right up the hillside. It froze vines which were not usually in the firing line, in particular those of Montrachet and Musigny.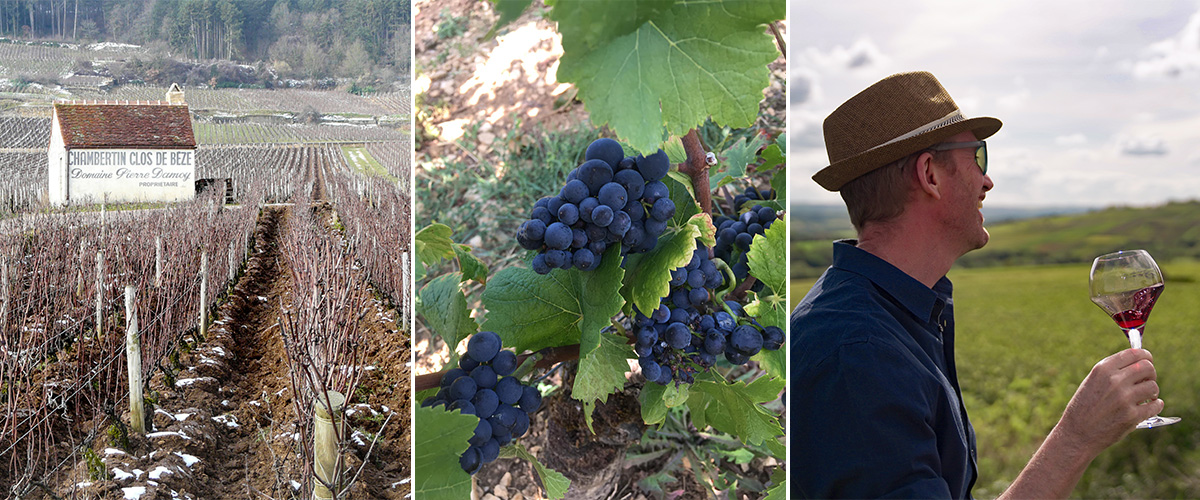 May brought worse still. Wet and cool, stormy when it wasn't drizzling, and then the mildew appeared. Chablis again suffered hail, the weather reflecting the collective mood – grey and chilly. By the time of the solstice, most were reckoning with a 50% loss of crop. There were not many smiles to be seen, even amongst seasoned campaigners who'd been doing it for years.
The flowering in mid-June was a bit protracted, which many knew to mean that the harvest would be late in September. The small crop was looking very vulnerable. But then the summer solstice came and saw a reversal of fortunes – July and August were blazing hot, curbing the mildew and giving the grapes the conditions they had been crying out for. Cellar talk had at last found a small note of optimism, and people talked of the benefits of low-yield vintages.
There is a saying in Burgundy, that September makes the wine. Rainfall at the ideal time mid-month helped to lower the heat and ripen the fruit in perfect conditions. Now people were brave enough to wonder if they might achieve 2015 quality, one of the best vintages in memory. Concentration and intensity come from low yields, and the fact that the surviving fruit was from serious vignerons meant it was beautiful.
Both the reds and whites from 2016 are fresh and chiseled, their balance and acidity perfectly calibrated. The whites were arguably better than in 2015, though not quite up to 2014's standard. When thinking of 2015 and 2016, many commentators still cite 1990 and 1991 for comparisons – a hot year followed by a cool one; a year for hype followed by a year for the connoisseur.
2016 was tough for Burgundy, no question. Some producers grimly recorded their fourth year on the trot of damaged vineyards and low yields. And talk of 'average' losses of 50% meant, of course, that some lost much more, even to the point of being left with nothing.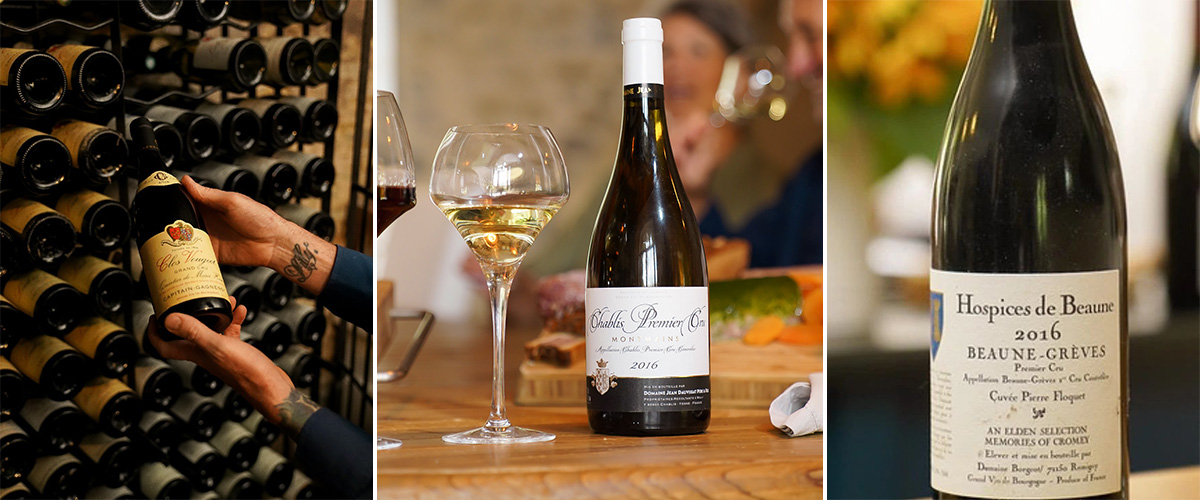 The rule is the same as always; if you want to find the best wines from 2016, or indeed any year, then you've got to know the best (usually small) producers. The larger negociant houses struggle in low-yield years to source fruit. Buy from the guys on the ground – producers such as Domaine Jean Fery, for example, who have some wonderful 2016 offerings; a single-vineyard Vosne Romanee Pinot Noir and a Vougeot 1er Cru 'Les Cras' which is a real 'insider' wine to get acquainted with – a masterful example of 2016 at its best.
Maison Marchand-Tawse have some gems from the 2016 vintage too; their village-level Nuits St Georges was charming back then but is even better now; then moving up through the ranks an impressive Vosne Romanee 1er Cru 'Les Petits Monts', and finally reaching the heady heights of their Clos Saint Denis Grand Cru 2016 - rich and powerful, but with impressive balance and a long deep finish.
If you're into your white wines then you'll know the best Burgundy whites are from the 'Golden triangle', of which Puligny-Montrachet is a part. Domaine Borgeot's Puligny-Montrachet 'Grands Champs' 2016 is a gem, as is a 2016 wine from another corner of that Golden triangle, the Chassagne Montrachet 1er Cru 'Clos St Jean' – elegant, classy and well worth a look.
There is no mistaking a Capitain-Gagnerot wine. Once you know it, you can pick one out just in the bouquet. Happily, they have some excellent examples from the vintage of 2016 still available – and perhaps none as superlative as the Clos Vougeot Grand Cru, from the largest single grand cru (if not largest vineyard!) in Burgundy.
Finally, from the auction of the Hospices de Beaune Charity Wine Auction, the 1er Cru 'Cuvee Pierre Floquet'. This is a 2016 wine with such a fine structure that it will benefit from at least medium-term ageing.
Look out for more of our articles with how to guides, such as this one on Wine Etiquette, and this one detailing how to open a bottle of wine. And don't forget our unique Burgundy Wine Club, open for membership now.