December 27, 2022 | Elden Selections
Côte Chalonnaise

Boundaries exist for many reasons. They can delimit regions that are older than memory, or simply be expedient lines drawn on a map. History and geography, but also politics and favoritism, create boundaries. Wine regions are no different. As you head south out of Beaune you are forced, almost without knowing it, to choose one of two roads that flank the hills around the castle at La Rochepot. People who built such strongholds knew what they were doing. They chose strategic sites in areas of passage, frontiers. And it's not far from here that the Côte de Beaune abruptly ends and the Côte Chalonnaise begins.
Though the soils remain much the same and the slopes have similar exposures to the sun, here we lose the continuity of the Côte de Beaune, the hillside drops away. There are five communes in the Côte Chalonnaise region (so-called because of its proximity to the Chalon-sur-Saône, the largest town on the river Saone, which runs to its east). From north to south, the communes of Bouzeron, Rully, Mercurey, Givry and Montagny boast vineyards which are more elevated than their northerly cousins in the Côte de Beaune. This means a ripening process which is slightly more precarious and a harvest time which comes a bit later in the year. But they are always reasonably priced – more so than the Côte de Beaune or Côte de Nuits, but with similar excellent quality.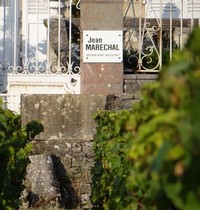 The best way to discover what sort of wines a climate like that can produce is to try them. Elden Selections has cultivated relationships with some of the finest producers of wines from the Côte Chalonnaise; try the Domaine Jean Marechal Mercurey Vieilles Vignes (a great red with more exotic dishes or Asian cuisine); Chateau Cary Potet Montagny 1er Cru 'Les Burnins' (white with a mineral attack, orange blossom floral notes and spicy round fruit); and the Domaine Jean Marechal Mercurey 1er Cru Clos l'Eveque (an elegant wine with a delicate pinot color, rich fresh strawberry fruits and hints of undergrowth).

Historically seen as a somewhat poorer cousin to the Côte d'Or, the activities of some trail-blazing winemakers here have meant a much better (and well-deserved) reputation in recent years. Let's take a walk through the five intriguing communes that produce these wines.
Bouzeron, near to - but distinct from - the Beaune-facing Chagny, is a little different to its counterparts, as it has an appellation for Aligoté grapes. Aligoté grown in Bouzeron is called 'doré' (golden): when the grapes ripen under the effect of the sun, their skins - finer than the traditional Aligoté produced in the rest of Burgundy – take on a golden hue, allowing a balance in the ripening between alcohol and acid. This grape, although considered by some to inferior to the more well-known Chardonnay, is actually a progeny of Pinot Noir and the obscure Gouais Blanc. The same goes for Chardonnay and Gamay. (Anyone wanting to learn more on this fascinating subject should think about taking up 'ampelography' or the study of identifying and classifying grapevines).
Rully, a little further south, specializes in charming, fruity whites but also produces some distinctive reds. Some vintages go towards producing the sparkling Crémant de Bourgogne, too. If you're visiting Rully, take some time to explore the beautiful Château de Rully, a castle dating back to the 12th century, overlooking the vineyards. (Though a private residence, they do offer tours and wine tastings in their 15th century cellar to visitors who pre-book).
Mercurey is the largest town and easily the best-known appellation, making up two out of three bottles of Côte Chalonnaise red. Mercurey reds are a deep, profound ruby, whilst the whites are a beautiful gold. Located in a basin surrounded by its vineyards, firm reds with great aging potential are produced here. There has also been an explosion of interest around Mercurey, due in part to the numerous and varied Premier Cru vineyards.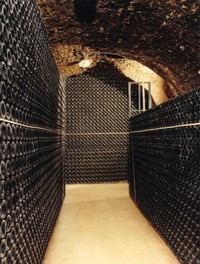 Givry (not to be confused with Gevrey-Chambertin, one of the villages of the Côte d'Or) is the smallest appellation in this region, given over mostly to red. It offers lighter and easier drinking wines than Mercurey, though these can age well too.
Finally, Montagny – an all-white appellation, which produces lush and full white wines, not unlike whites of the Côte de Beaune. These present the classic features of a Burgundian Chardonnay: limpid, pale gold color with green highlights when young, showing darker gold color with age. Their aromas are acacia, mayflower, honeysuckle, bramble flowers, and sometimes violet and bracken. Of the livelier scents, lemon balm and gunflint may be added.
Being the poor cousin, in other words 'not the Côte d'Or', has always been a struggle for the Côte Chalonnaise. It has traditionally produced simple wines, but in the latter half of the last century, the ever-increasing popularity of Burgundy allowed winemakers here to dream of grander things. Their labor is now bearing fruit – and great wines – at a fraction of the price of other more prestigious regions, and the future for the Côte Chalonnaise is bright.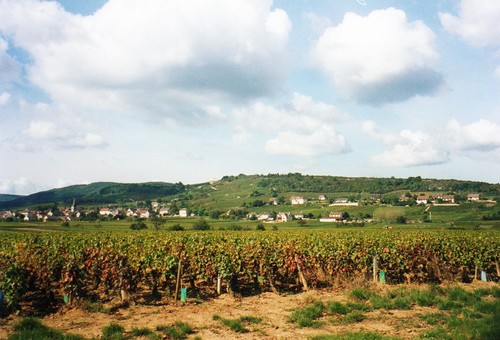 Look out for more of our articles exploring the fascinating world of Burgundy wine, like our article on Fining & Filtration, or all you need to know about wine bottles. And don't forget our Burgundy Wine Club, open for membership now!