January 18, 2023 | Elden Selections
Maranges and Santenay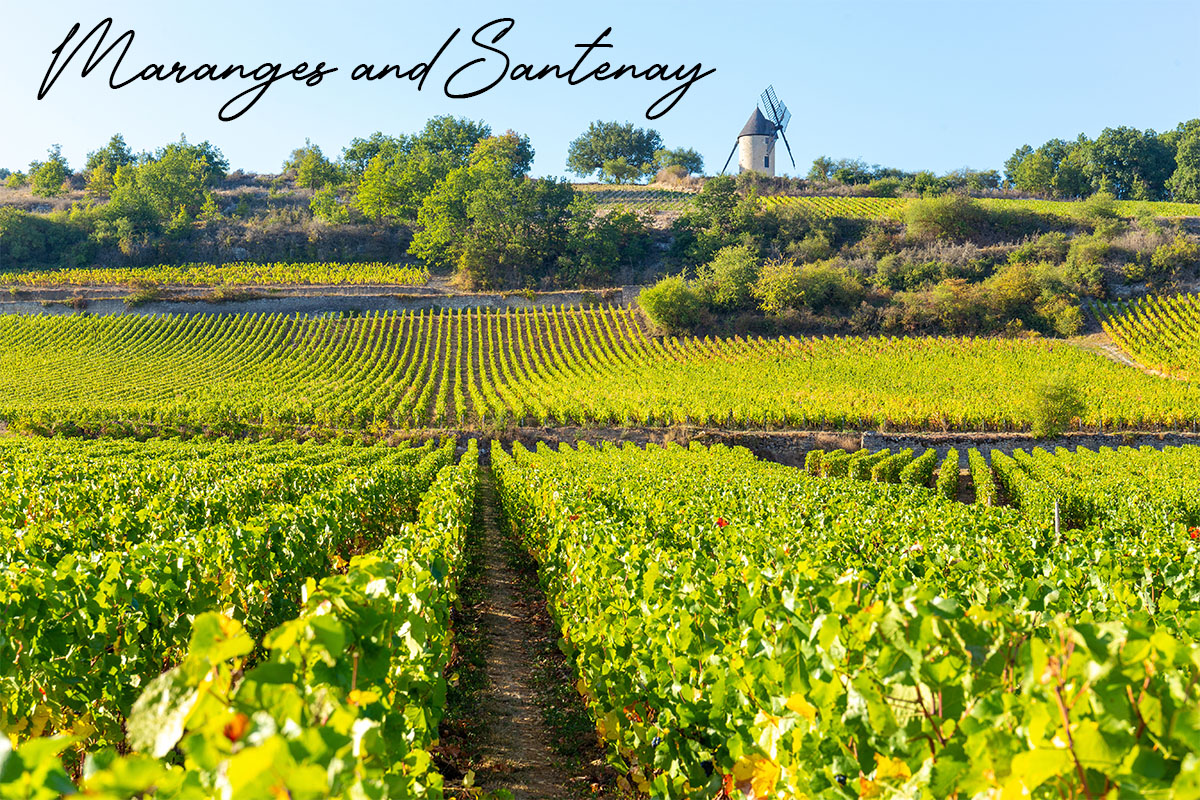 In close proximity to the splendid baronial manor house of Domaine de Cromey—the home of BurgundyWine.com and Elden Selections—lies the appellation of Maranges. This southerly Cote de Beaune appellation produces wines from three communes, somewhat more westerly than the neighboring appellation of Santenay, namely Sampigny, Dézize and Cheilly, and they bear the suffix -Les-Maranges. This is exactly the sort of small-production Burgundy that we love to bring our customers, so they can make these 'insider discoveries' for themselves.
It was as recently as 1989 that the appellation Maranges came into being, and since then things have moved on substantially in terms of its reputation; very few people mentioned it at all 30 years ago, and Santenay was considered to be 'rustic'.
Nowadays, however, both the Maranges and Santenay appellations boast a number of superb producers, real locomotives of quality wine in these regions, and the toast of the local wine world. To take but a few: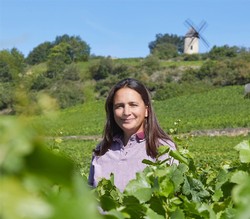 As ever, to understand why these wines are so special, you've got to look to the soil. The 'terroir' here in Burgundy is where the magic happens. In Santenay, it's marly with limestone, and creates these brilliant greeny-gold wines, mineral and floral. Those who like their wines grassy, nutty and with a fresh minerality that continues through a long finish won't be disappointed. Santenay has a varied range of soils, not always typical of the Cote de Beaune. Sometimes they make for lovely deep reds with great aging potential, and sometimes you get lighter, more accessible reds. The majority of Santenay wines are red (about 280 hectares) with 46 hectares set aside for white.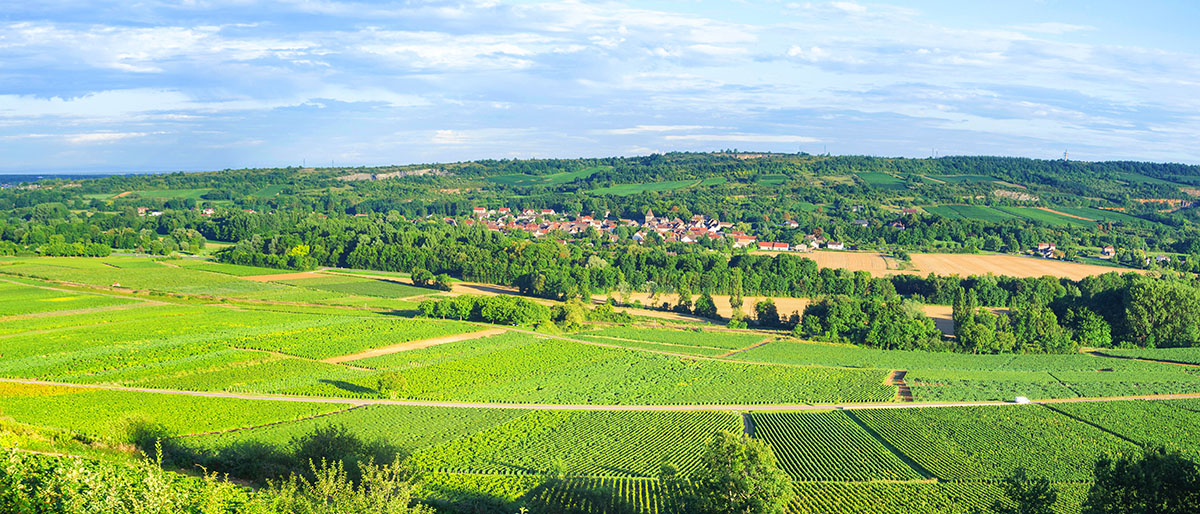 This is a fantastic part of Burgundy to visit if you're lucky enough to be out here on vacation. The picture-postcard sight of the windmill of Santenay-Beauregard will take your breath away, and there are some perfect picnic spots around town. Santenay used to be a spa town, and there is still some entertainment for spa-seekers to be had at Bas-Santenay where there is a casino. Why not have a little flutter whilst you're in town? You can always head out on to the terrace to crown the day with another winning choice – a wine from Maranges or Santenay.
Have you joined our Burgundy Wine Club yet? Become a member and enjoy unique wine experiences and gifts. And if you're interested in reading more great articles about the Burgundy region, then head over to our blog page, where you can read all about the wine women of Burgundy, the fascinating world of biodynamic wine and some great 'How To' guides such as how to choose a wine glass to really let your wines sing.