TOP
The Tasting Room at Domaine de Cromey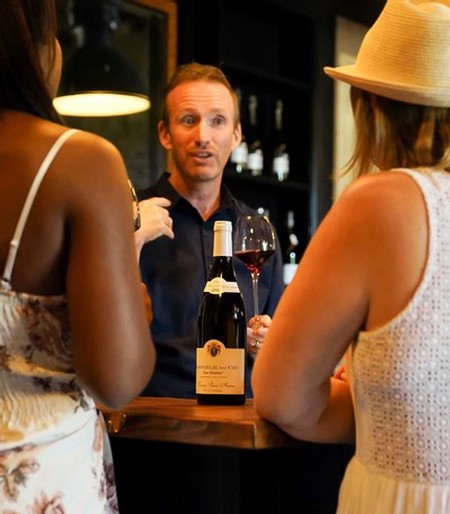 Our latest renovation and addition to Domaine de Cromey is a sixteenth-century former winemaking facility. Back in the 16th century it was the main winemaking facility in the area, making wine for the Nobles who lived at Chateau de Cromey and who ruled over many thousands of acres in the area including considerable Vineyard plantings.
The Tasting Room incorporates a wine wheel, typical of what was used to operate the great wine presses of Burgundy for about four hundred years from around 1600 until the beginning of the last century. We have one of these wine presses located in the main dining room at Cromey, dating from the early 1800s.

Once again this Noble building is back in the wine business as our flagship Tasting Room. We take great pleasure in knowing that people are again tasting wine in this great building after 400 years. The original construction has been meticulously preserved with modern updates added to allow for fun days of wine tasting and all that goes with that.

Many of our customers visit France and make their way to Cromey for a wine tasting where we use the perfect Burgundy wine glass, making the connection between the Elden wine they drink at home and the place where it comes from. You should come too.

Of course, if you can't make it to France, why not book a Virtual Tasting? Dennis and Stephen have selected wines and you can attend these tastings when it suits you in the comfort of your own home or with friends. It works like this: choose your wine and we will send you a link to the tasting along with your wine.
Try a Virtual Tasting with Our Team