Women Winemakers of Burgundy

The number of women making wine in Burgundy is growing significantly and we have been fortunate enough to meet many of them and feature them among our hidden gems of Burgundy. One of the most significant is perhaps Ludivine Griveau, head winemaker of the Hospices de Beaune, becoming the first female to be appointed to the role. She took over the role of head winemaker at the Hospices de Beaune in 2015.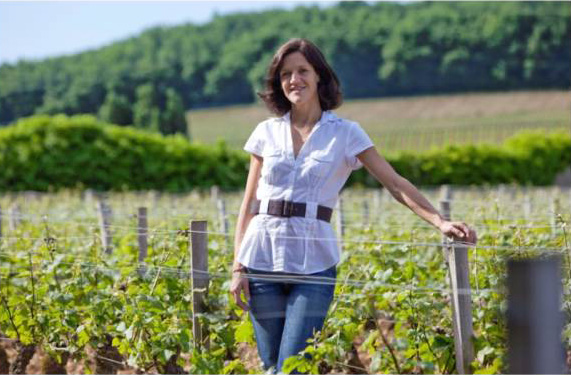 Griveau has noted that she is the first female since Gigogne de Salins (co-founder in 1443) to head up the winemaking function of Hospices de Beaune.
'This is a huge challenge for me and I want to thank the Hospices de Beaune board members for giving me this opportunity' she said upon her appointment.
Griveau brings winemaking experience from her work as a technical viticulturist, in the area of agronomy, with Nadine Gublin from 2001 to 2004 at Jacques Prieur (Domaine Jacques Prieur, Maison Antonin Rodet). She then joined Maison Corton-André as the principal winemaker, working to revitalise the Reine Pédauque brand.
Griveau will officially start her Hospices de Beaune role at the beginning of 2015 vowing to follow in her predecessor's footsteps; 'I want to continue the work of Roland Masse, he has done so much for the Hospices. Of course, I'm very proud, but on this day I want to think of Roland Masse and follow in his footprints.
'Similarly to Roland Masse, my philosophy is to grow the best berries to make fine wines, so my first step will be to understand the terroirs and vineyards and talk with the team,' she said.
Griveau will manage a team of 23 wineries covering 60ha of vineyards, primarily Premier and Grand Crus across the Cote de Beaune and Code de Nuits, with the exception of Pouilly-Fuisse in Macon.
'Hospices de Beaune is one of the flagships of Burgundy. It is a lot of pressure but I'm ready', she added. And there is no doubt that she has done a great job and continues to do so.
In addition to Griveau there are many others and we introduce you to those who we have chosen to be an Elden Selection and feature here on burgundywine.com.