January 10, 2023 | Elden Selections
Good Things Come to Those Who Wait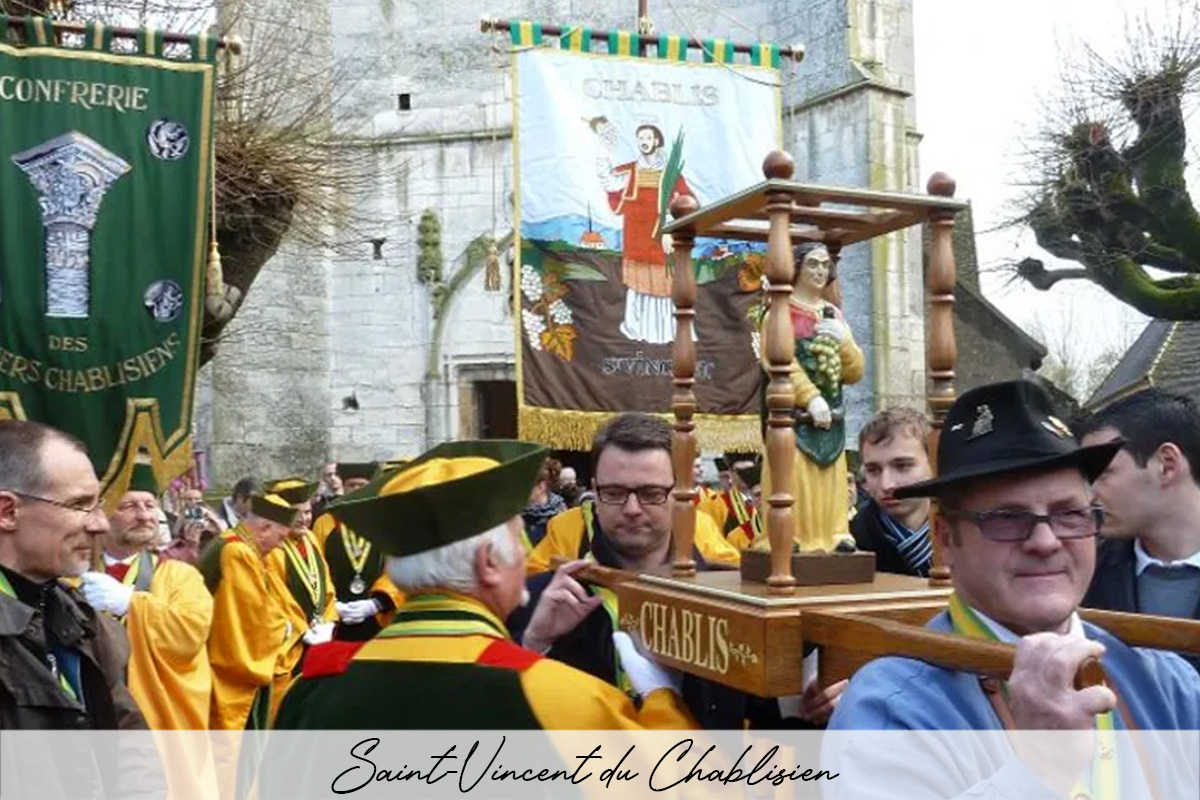 Postponed for two years but finally being held this year, the Saint-Vincent du Chablisien festival is taking place in the village of Fleys, in the heart of the wonderful Chablis vineyards. Held over 4 / 5 February 2023, the festival's programme includes a banquet, special tastings, cellar tours and other activities in a beautiful and historic setting.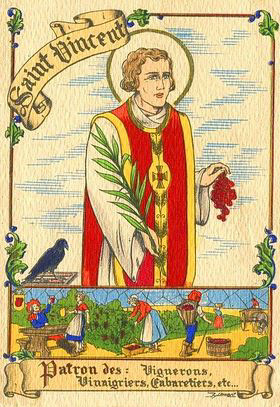 Home to fifteen wineries producing Appellation Chablis Premier Cru, Chablis and Appellation Petit Chablis, Fleys boasts a picturesque 16th century church but is mentioned as far back as 1133 under the name Flaciacum, and was historically located on the Roman road linking Auxerre with Tonnerre.
A special cellar "Crus & Millésimes" will allow visitors to taste different vintages and appellations of the world-famous Chablis terroir. After all, the appellation Chablis includes a total of 89 premiers crus and 6 grands crus, so there is no shortage of world-class wines to sample.
If you can't be there for this year's festival, or it has inspired you to investigate world-class Chablis from the best producers out there, then you could instead get to know some of the Chablis producers that we work with at Elden Selections, stocked on our BurgundyWine.com shop. Use our new Burgundy wine palate advisor tool to find these crisp, flinty wines, such as:
Domaine Oudin Chablis – a great introduction to this excellent producer and the wines of Chablis. With classic, sweet river-rock minerality and floral freshness, this Oudin Chablis is a meticulous perfectionists' Chablis 'tout-court' (as the locals call the 'village' appellation). Up a level, Jean-Claude and Christine also produce Premier Cru bottles such as their Vaucoupins.
Jean Dauvissat Chablis 1er Cru 'Vaillons' – a remarkable Chablis, limpid and eye-catching, it reflects light like a jewel. It's a 'big' Chablis, so its spicy fruits linger with a wonderful minerality too. This producer also makes a 1er Cru Forchaume which is well worth trying too.
The reason for the excitement around the festival, and the wine world's continuing love affair with Chablis wines, is that they have a character all of their own, though they are very difficult wines to make well. Chablis is a tricky climate in which to grow grapes, for although the hot summers work in the wine growers' favour, it is often the less-than-ideal conditions in the spring or fall which can ruin a vintage. But for those producers who do succeed, greatness awaits.
The vines' northerly location gives their grapes a lean, dry, acidic nature. You might also hear these wines described as 'nervy', 'fresh', or 'energetic', or even with 'gun-flint minerality'. None of these terms are over-exaggerations, as anyone who has tasted a world-class Chablis can tell you.
The vines grow on rock formed 150 million years ago, which is rich in tiny oyster shells, from back when it was covered in ocean and made up the sea floor. So to say Chablis 'tastes of the sea' is not merely a figure of speech… and the fact that oak is rarely used (or needed) in Chablis makes these sea flavors even more pronounced.
Discover more by going to the BurgundyWine.com blog where you can read about how sustainability and innovation make wine a leader in the drive for a circular economy, and explore everything you need to know about the wines of the Côte Chalonnaise. You can also join our fabulous Burgundy Wine Club by following this link.