June 6, 2023 | Elden Selections
Places to see around Domaine de Cromey: Beaune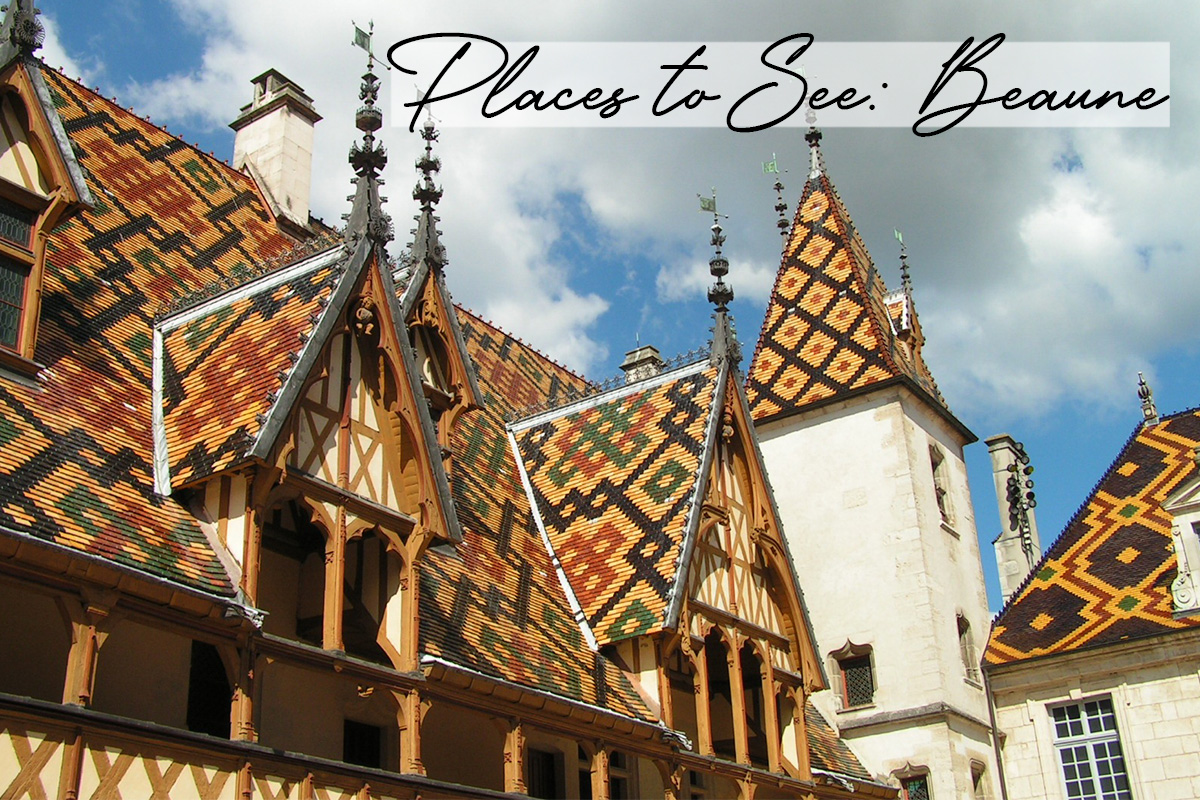 Domaine de Cromey, the home of Elden Selections in Burgundy, is the perfect base for your vacation of a lifetime in Burgundy — not simply because of its charm and history, but for its location amongst some of the most fascinating attractions in all of France. In this part of our series looking at the world-class sights to be seen around Domaine de Cromey, we profile the iconic town of Beaune, the historic center of Burgundy's wine trade and a global icon for excellence in wines.
Discovering Beaune and Its Hospices
Just a half-hour drive from Domaine de Cromey, Beaune sits towards the top of the Burgundy map, above the Côte D'or, Côte Chalonnaise and the Macon region, but below the Côte de Nuits.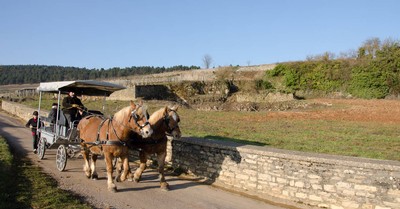 If you want to get out into the nearby countryside, what better way to feel the years melt away than to discover the vineyards by horse-drawn carriage? Accompanied by a knowledgeable guide you can taste your way through some of the finest vineyards on earth. For the very adventurous, you could even take a hot air balloon ride and survey things from above. There are also many options for hiking and biking excursions, but the best routes we've found begin from Domaine de Cromey, and can be found here in our recent article on cycling trips in Burgundy.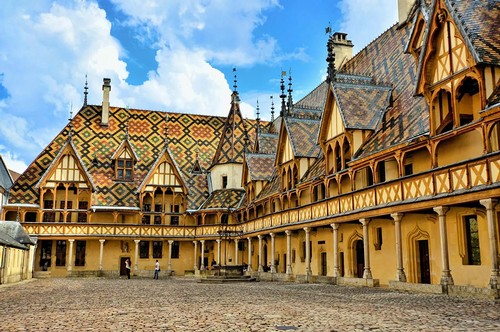 Visiting the Hospices de Beaune is an essential part of any trip to Beaune. This magnificently-tiled building is a symbol of the powerful but compassionate Dukes, founded initially as the Hôtel-Dieu. This beautiful building, with its famous glazed roof tiles, was constructed in 1443 by the Chancellor to Philip the Good to make life easier for the locals in periods of war and sickness. Of course, it also had its own vineyards. Every November, on the third Sunday of the month, a wine auction is held here to raise money for good causes. Dennis Sherman of Elden Selections visits every year, and you can read about how you can take part in a Hospices auction here, and sample Hospice de Beaune wines from Elden Selections here.

For a full list of upcoming events and how to book, visit the Beaune Tourism website.
The wider wine region - Côte de Beaune
Why is this region so special in the wine world? For starters, it provides us with seven out of eight of Burgundy's white Grands Crus, and one red Grand Cru (Corton is the only Grand Cru red in the Côte de Beaune). There are also 42 Premier Cru climats (plots). Santenay, Chassagne-Montrachet, Puligny-Montrachet and Meursault all hail from this hallowed ground, as does Corton-Charlemagne. Add to those the prestigious vineyards of Pommard and Volnay and you can see why this is the spiritual home of Burgundy wine — the road map reads like a wine list!
Some of the best local producers to look for
Local knowledge and experience are necessary to navigate Burgundy wines with confidence. The relationships that Elden Selections have built up over the years, for example, will help any wine lover. Here are two great reds and two fine white wines from the Cote de Beaune, to name but a few: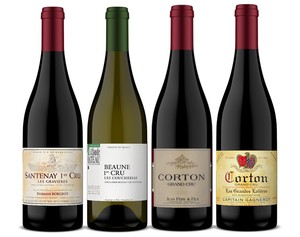 There are lots more fascinating articles on our blog, where you can read how Forbes magazine recently cited our blog in the great Burgundy vs Bourgogne debate, plus explore everything you need to know about visiting the Clos de Vougeot – just a stone's throw from Domaine de Cromey. Don't forget you can also join our fabulous Burgundy Wine Club by following this link.