May 19, 2023 | Elden Selections
Places to see around Domaine de Cromey: Château du Clos de Vougeot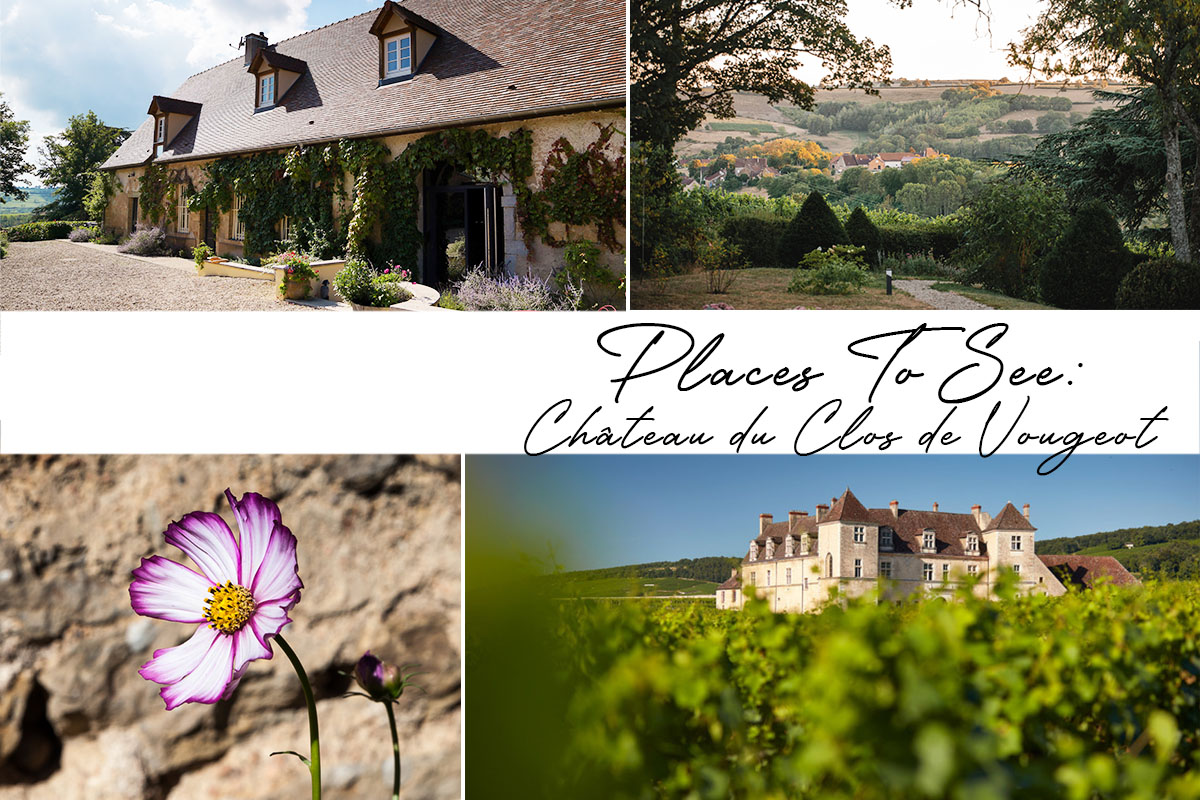 Domaine de Cromey, the home of Elden Selections in Burgundy, is the perfect base for your vacation of a lifetime in Burgundy – not simply because of its charm and history, but for its location amongst some of the most fascinating attractions in all of France. In this part of our series looking at the world-class sights to be seen around Domaine de Cromey, we profile the Château du Clos de Vougeot, with its superb walled vineyard with press-house and cellar, a place of truly global significance in the wine world.
Vougeot, a small village in the Côte de Nuits just a short car trip north of Cromey, is named after the little river Vouge. Though the smallest commune in the wider Côte d'Or region, it is also the largest Grand Cru clos (meaning 'plot' or 'vineyard'). Most of the wine from Vougeot comes from this single vineyard – the outstanding Clos de Vougeot, with over 120 acres planted and around 50 producers.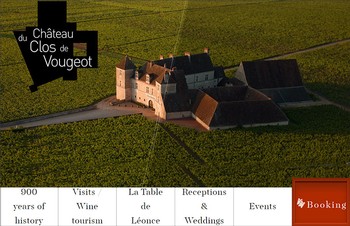 Visiting this historic wonder is a must for anyone staying in Burgundy, and there is an excellent Clos de Vougeot website to help you to plan your trip and book activities. Whether in a group or on your own, you can discover the Château with touch-screens placed at key locations around the site that provide information about the Château and its history, and the visit can take from 30 minutes to as long as your heart desires.
One activity not to be missed is wine tasting. Sipping Burgundy wine, within the walls of the grand Chateau, amid the huge wine presses, barrels and the centuries of history, truly transforms the activity into one of the most memorable pilgrimages a wine enthusiast can make within Europe. Once you have tried them, it is highly likely that you will be impressed enough to make a purchase – perhaps several purchases. As with all Burgundy wine, care is needed when buying to ensure the price is fair and advice is on hand to ensure you match the best wine to your personal taste. Some Vouegot wines are better than wines from the Clos Vougeot, and there are parcels of mediocrity too within even the best plots. That's why so many people turn to Elden Selections, who know the very best wines from both Vougeot and Clos Vougeot. Here are some to tempt you: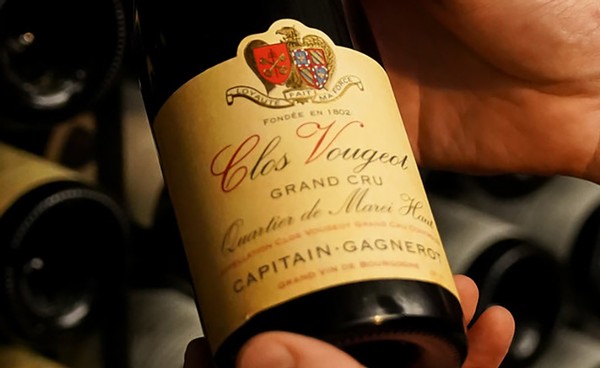 The Dynamic Duo - from two different Grand Cru vineyards, just over the wall and across the lane one from the other, we have the Capitain Gagnerot Clos Vougeot Grand Cru 'Quartier de Marei Haut' and the Capitain Gagnerot Echezeaux Grand Cru 'En Orveaux'. Buyers beware! Only certain sections actually merit Grand Cru status. But the small parcel that Maison Capitain owns is in the heart of the Quartier de Marei Haut, touching on Grands Echezeaux (on the other side of the wall!) making it one of the best parcels in the whole of Clos Vougeot; a true Clos Vougeot. Be among the few who have ever had the chance to taste these two grandest of Grand Cru side by side.

Domaine Jean Fery 1er Cru 'Les Cras' - Vougeot also has four 1er Cru climats as well, making 'insider' wines, with 'Les Cras' the best situated. Earthy and stony with complexity and nuance, deep and powerful and at the same time floral. This is better than many parcels in the Clos de Vougeot itself.
The significance of the Clos de Vougeot, however, goes beyond its walls and the grapes that grow therein. For it is here that the society of Burgundy wine enthusiasts known as La Confrérie des Chevaliers du Tastevin (the Brotherhood of the Knights of the Wine-Tasting Cup) have made their home.

They promote and protect the legend and good name of Burgundy wine, and at this moment there are over 12,000 members across the globe. The dinners they host are hearty, convivial occasions, great opportunities to share your love of Burgundy wine and food with like-minded enthusiasts and often attended by more than 600 people. Songs are sung, toasts are made, and homage is paid to wine as a gift from heaven, a true symbol of joy and happiness. (Very much the ethos of what happens at a Burgundy House Party at the Domaine de Cromey!)
And the ethos of this extraordinary Burgundy society? Well, it's one that is eternal and for all ages, though it is especially pertinent when it comes to making truly great wines: "Only he who is good seeks to be better".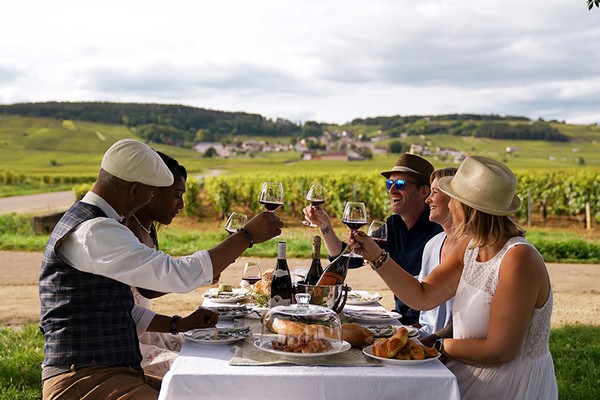 Discover more by going to our blog where you can read how Forbes magazine recently cited our blog in the great Burgundy vs Bourgogne debate, plus explore everything you need to know about the superb (but relatively little-known) appellations of Maranges and Santenay – just a stone's throw from Domaine de Cromey. Don't forget you can also join our fabulous Burgundy Wine Club by following this link.