August 30, 2023 | Elden Selections
Complementary Sensations: The Bouquet in the Glass (and in the Vase)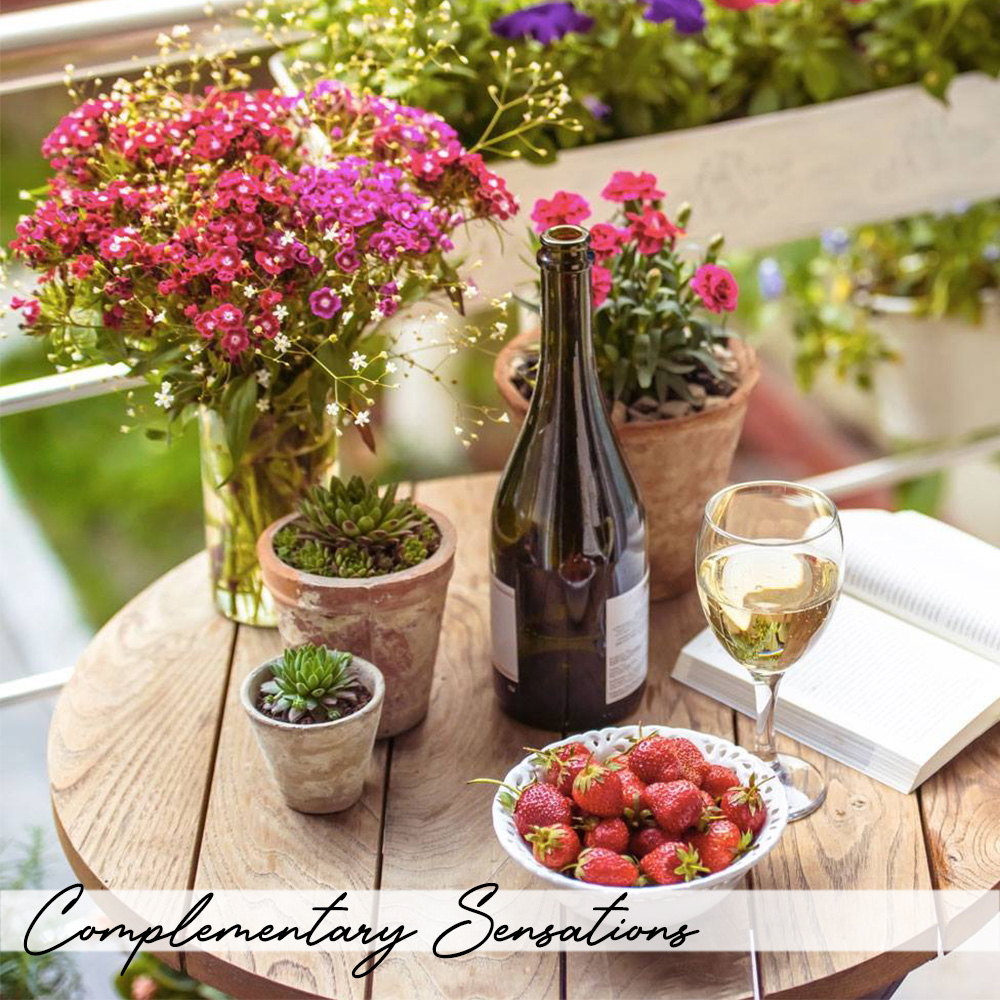 Our ability to experience senses is one of the greatest wonders of the human brain. Scientists even now are only beginning to get a full understanding of how our senses are inter-related. When it comes to taste and smell, we know that these senses can be subtly influenced by others, such as what we see and hear. In the context of wine — one of the richest and most complex sensory experiences one can have — this knowledge can be crucial, in terms of how we evaluate the aroma and taste of a wine.
Fascinatingly, a recent study has confirmed just how interlinked our senses can be, finding that viewing different styles and colors of flowers while drinking wine can alter the flavors we notice in our wine glass.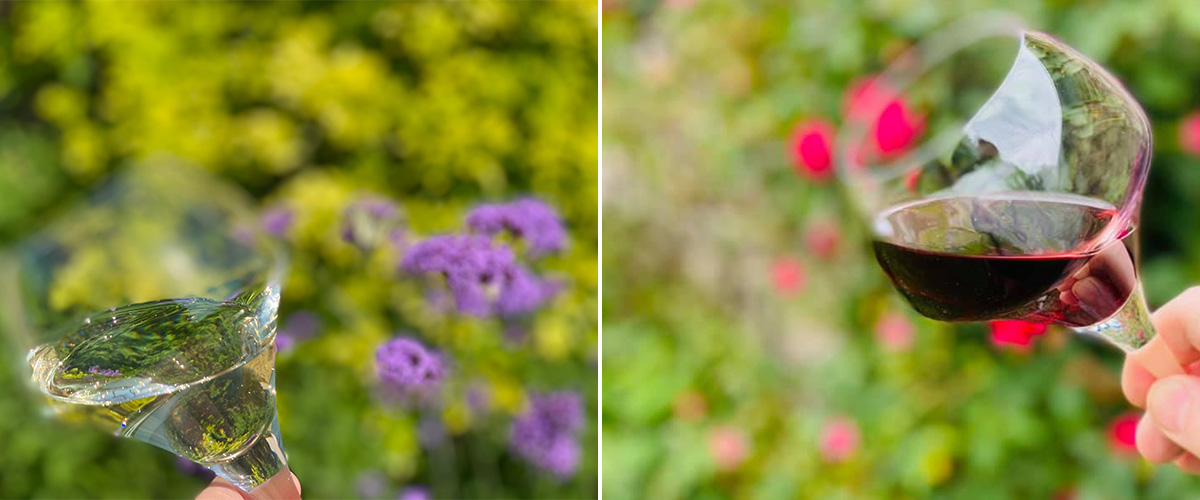 You don't need to be a scientist to learn more about how to interpret wines, however. On BurgundyWine.com by Elden Selections, you can find out more about the different flavor and aroma profiles of some of the finest Burgundy wines, and all of our tasting notes on our wine shop include detailed observations of wine colors, which can be particularly varied. The light reflects off the wine and the glass in shards of brilliant color (you may also hear this called the wine's 'robe'). For example, the reds of Auxey-Duresses may be bright ruby, whilst the whites of Meursault have a robe of greeny-gold, but with silvery hints. And we know that when you come to taste the wine, those first stages of noticing color and aroma will pay dividends in helping you make sense of what you're tasting.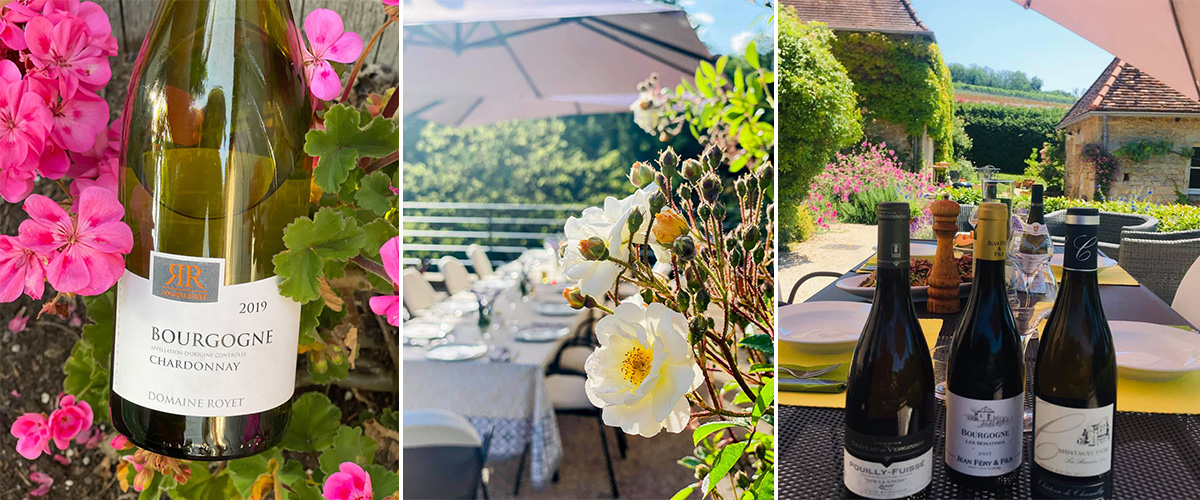 The recent study involving wine and flowers, called "Wine tasters' sensory response to delicate and robust flower arrangements," gave test subjects selections of flowers to rate by color. The delicate, pale flowers were then viewed while drinking wine, followed by an arrangement of more colorful, robust flowers. Colors ranged from pale pink and blue for "low saturation and cool", through red and orange for "bolder, heavier" flowers, and then a mix of the two styles. Testers were given two different wines to blind-test (a "delicate" Australian Pinot Noir and a Tannat from Uruguay, known for its more robust character). The result was that both of the wines were rated as more delicate in style and flavor when the drinkers were viewing the paler flowers, and more robust when viewing the more strident, colorful blooms.
This was a small-scale study, and did not use Burgundy wine, so more work needs to be done to fully understand the psychology in this area. For example, how does age, or nationality affect perception of flowers, color and wine? What about wine knowledge, and cultural background? However, it still serves to emphasise just how sensitive the subconscious human brain can be to external stimuli.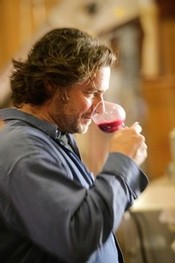 The next time you come to taste wine, be aware of your surroundings; think of the glass you will use (we know color and style of glass also affect interpretation of wine); think of what other smells there may be; what auditory stimuli you may have around you (we also know that listening to various styles of music has a strong impact on how we appreciate wine). You can also read more about how to taste and evaluate wine here on our website, to ensure you get the most out of your tasting experience. Salut!
To get full tasting notes for all our wines, as well as specially hand-selected wines from the best of our small appellations and producers, why not become a member of our Burgundy Wine Club? You also get free entry into a draw for a 4-day/3-night stay at Domaine de Cromey. And to read more blog articles about your favorite wines, head over to the blog at BurgundyWine.com.