November 23, 2022 | Appellations | Elden Selections
Chambolle-Musigny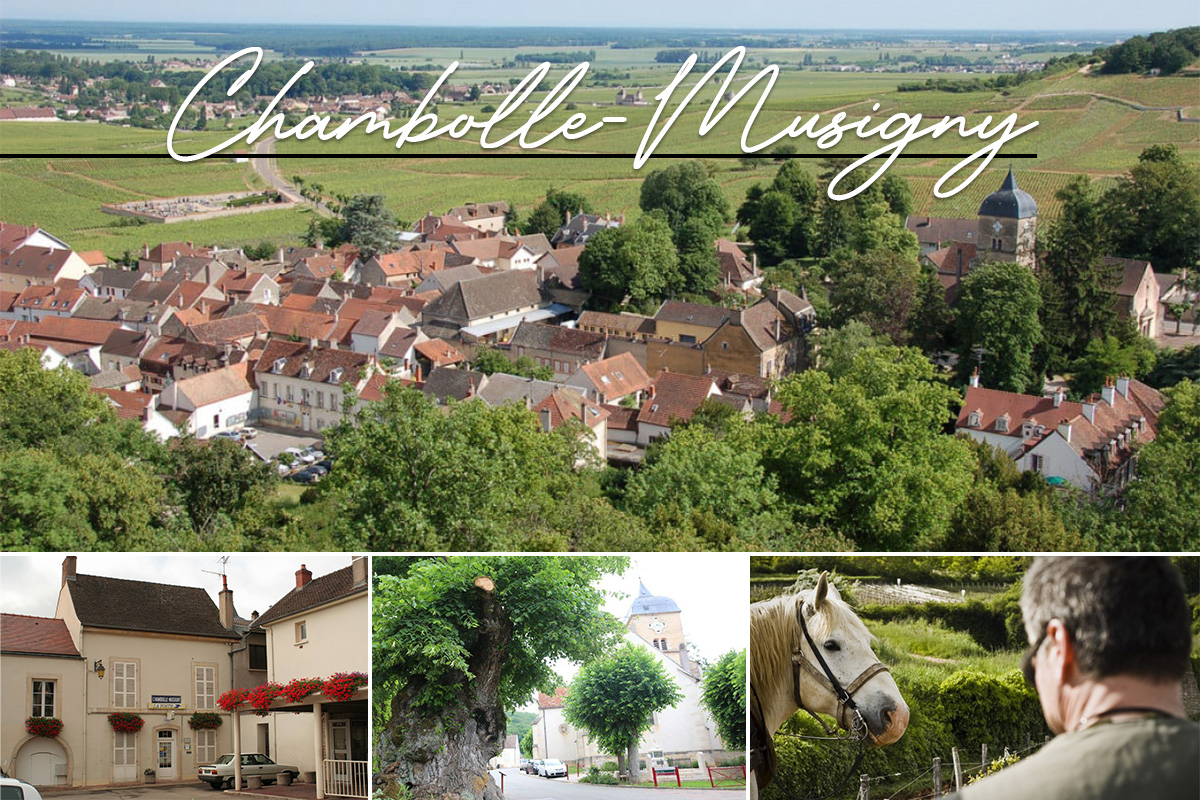 Chambolle, one of the prettiest villages in the Côte de Nuits, takes its name rather dramatically from the French words 'champ bouillant' meaning 'boiling or bubbling field'. This isn't a reference to any unusually hot climate, but instead refers to the torrential floods which can flow down nearby hillsides after heavy rainfall. But for our purposes, we're more concerned with the flow of a different liquid also seen in large quantities in these parts – superb Burgundy wines.
Though Chambolle is small – around 400 residents in total – it has a formidable reputation for producing refined, perfumed and feminine (at the risk of being un-PC!) red wines. In any case, expansion of the village would mean encroaching onto valuable wine-growing land. This land is responsible for Chambolle's 24 Premier Crus vineyards. There are also 2 Grand Crus – Musigny (added to the name Chambolle in 1882 following the tradition of appending the finest vineyards to a village name), and Bonnes-Mares. This is some of the best Pinot Noir in the world; in Burgundy, perhaps only Vosne-Romanée can compete at such a level.
There are a lot of wines to discover here. Elden Selections, as ever, has done much of the leg-work and has a wide selection of some of the best of Chambolle-Musigny. At Village appellation level there is a fine Marchand-Tawse Chambolle Musigny, an assemblage of two parcels from the lower slopes 'Les Sordes' and 'Les Chardannes', providing juicy black cherry and blackcurrant fruit - smoky and fine. There is also a Domaine Marchand Frères Chambolle-Musigny 'Vieilles Vignes' - the old vines give it character, personality even, and a structure solid enough to age.

Then at Premier Crus level there are several bottles to get acquainted with. First up is the 1er Cru 'Les Beaux Bruns' from Thierry Mortet, grown in a vineyard on the lower slopes of the eastern part of Chambolle-Musigny, right in the mouth of the Combe de Chambolle. Next, the 1er Cru 'Les Sentiers' from Marchand-Freres - a wine that has been called 'a little Bonnes Mares' as its quality is reminiscent of the nearby Grand Cru wines. This one comes from vines which are 80 years old and still going strong. Marchand Tawse has another Premier Cru – this time the 'Les Fuees'. Pure and pretty, it is also fine, lacy, deep and lingering.
Chambolle is a very atmospheric sort of place – tractors being more commonly seen than cars – and the main activity is tending to the vines. The best of them sit on the mid-slopes, with village-level vines above and below. The Chateau de Chambolle is a building of old grandeur and beauty, and it has its own vines, too.
For those wondering what to pair the wines of Chambolle with, some of the milder cheeses provide an excellent answer; Reblochon, Chaource, Brie de Meaux, and especially Citeaux, as Chambolle was formerly an adjunct of the Abbey of Citeaux. Any sophisticated meat dish will also go very nicely – veal, feathered game – and will allow the wines' delicate textures and flavors to shine through.
Have you joined our Burgundy Wine Club yet? Become a member and enjoy unique wine experiences and gifts. And if you're interested in reading more great articles about the Burgundy region, then head over to our blog page, where you can read all about the wine women of Burgundy, the fascinating world of biodynamic wine and some great 'How To' guides such as how to choose a wine glass to really let your wines sing.