March 7, 2022 | Elden Selections
The Wine Women of Burgundy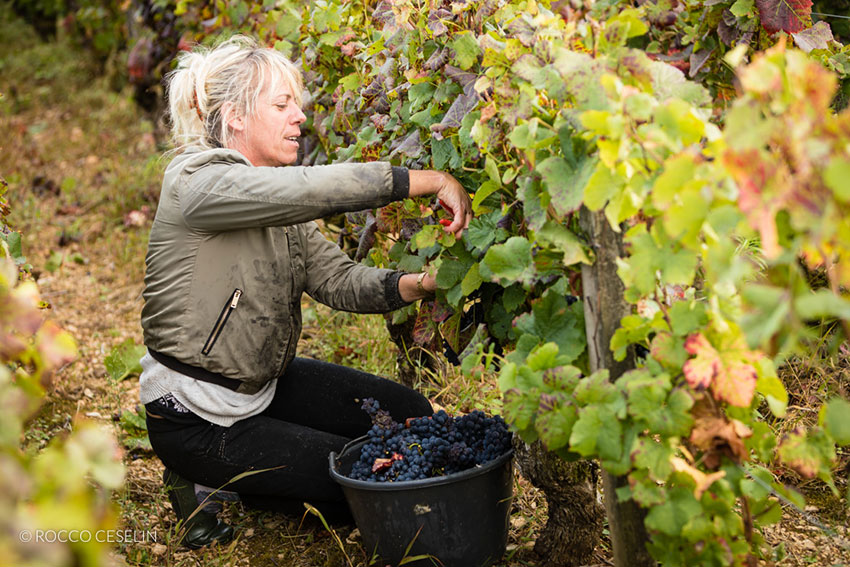 In the world of wine, some things count above all else: knowledge, passion, skill and respect for nature. Other things, like gender, matter much less today, thankfully, than they did in the years gone by. Without a doubt, though, women vintners have often had to work twice as hard as their male counterparts despite being equally adept at making good wine. But once recognized, they become more revered for their wines than many male producers.
Do women make different wines to men? Sometimes, yes, and sometimes no. Women may have different sensitivities, and a different outlook on the world – and thank goodness they do. 'Wine women' are not here to make a point; they're here to make great wine. Men and women are different – but from these differences we build a richer and more representative world. So without further ado, let's discover some great wine made by women and stocked by Elden Selections.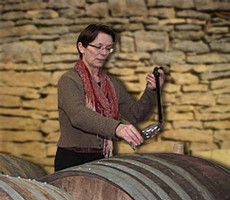 Elise Villiers got started in 1989, working with the oenologist Veronique Vallenot, at a time when Vezelay (north-west of Dijon) was a backwater sub-category of appellation Bourgogne. Her wines quickly began to be noticed. Today her domain covers 4 hectares (just under 10 acres) which she works with a tractor man and a right-hand vineyard helper. Elden stocks her excellent Vezelay 'La Chevaliere' , with its pretty white floral notes and brioche, and her Vezelay 'Le Clos' – lively and mineral, like a classy Chablis.
Agnes Paquet's family has held an important parcel of vines in the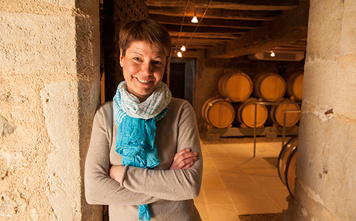 appellation Auxey-Duresses since the mid-1950s. Until 2000, the family rented the land to local vignerons. It was then, when the family wanted to sell the vineyard, that Agnes decided to take on the land herself and become a winemaker. The Domaine Agnes Paquet today extends over 13 hectares (over 31 acres) and is considered locally as one of the locomotives and innovators of the current generation. Through Elden Selections you can try her whites (Auxey-Duresses Blanc 'Patience No 10' and Bourgogne Chardonnay ) and her reds too, including her Auxey-Duresses Rouge, which uses a good percentage of whole grape in the maceration giving this Auxey red a delicate encapsulated burst of cherry fruit.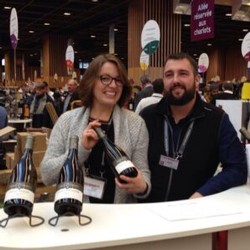 Stephanie Saumaize and Pierre Laroche created the Domaine du Chateau de Vergisson in 2012 and were soon turning heads in Pouilly-Fuissé and the Mâconnais. The couple are from two different families of grape farmers, Stephanie from Solutre and Pierre from Vergisson, villages that sit at the base of the dominant limestone outcrops that mark both the terrain and the terroir of Pouilly-Fuissé. And you can try their fabulous selection of white wines right here (if they haven't already sold out!).
Christine Oudin left the stress of Paris life behind and settled in Chichée to raise her two daughters with husband Jean-Claude and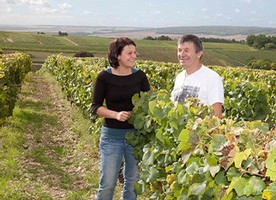 to develop a small 5 acre vineyard she had inherited near Chablis. Today those two daughters, Nathalie and Isabelle, run the domain, and are considered to be among the best producers in Chablis. Elden sell four of their wines, including two Premier Crus – the 'Vaugiraut' (floral and stony with a hint of salty sea breeze, pure and powerful and elegant) and the 'Vaucoupins' – ripe and fresh, subtle with a touch of salt.
The many associations founded by women attest to their continuing achievements – for example, the FEVB in Burgundy (Femmes et Vins de Bourgogne) with around forty members, representing some thirty estates. Its co-founder, Chantal Michel Tortochot, recalls that as recently as 1990 she was among only three female winemakers out of 80 in Gevrey-Chambertin. In the last few years, the number of women studying enology at the University of Bordeaux rose to around 40%, and it is growing every year.
It's true that the family Domaine names often still reflect the male predecessors, even though they may now be directed by women. But in reality, there have always been women in wine, it's just that they were seen less (and recognized even less) in the past, as they often did 'secondary tasks' around the vineyard – no less important than the man's work, and indeed without which the vineyard could not function. Let's celebrate the successes of women in wine, both in Burgundy and beyond, and drink to the future health of all winemakers.