August 26, 2022 | Elden Selections
A Cyclist's Dream: Burgundy Biking Holidays from Domaine de Cromey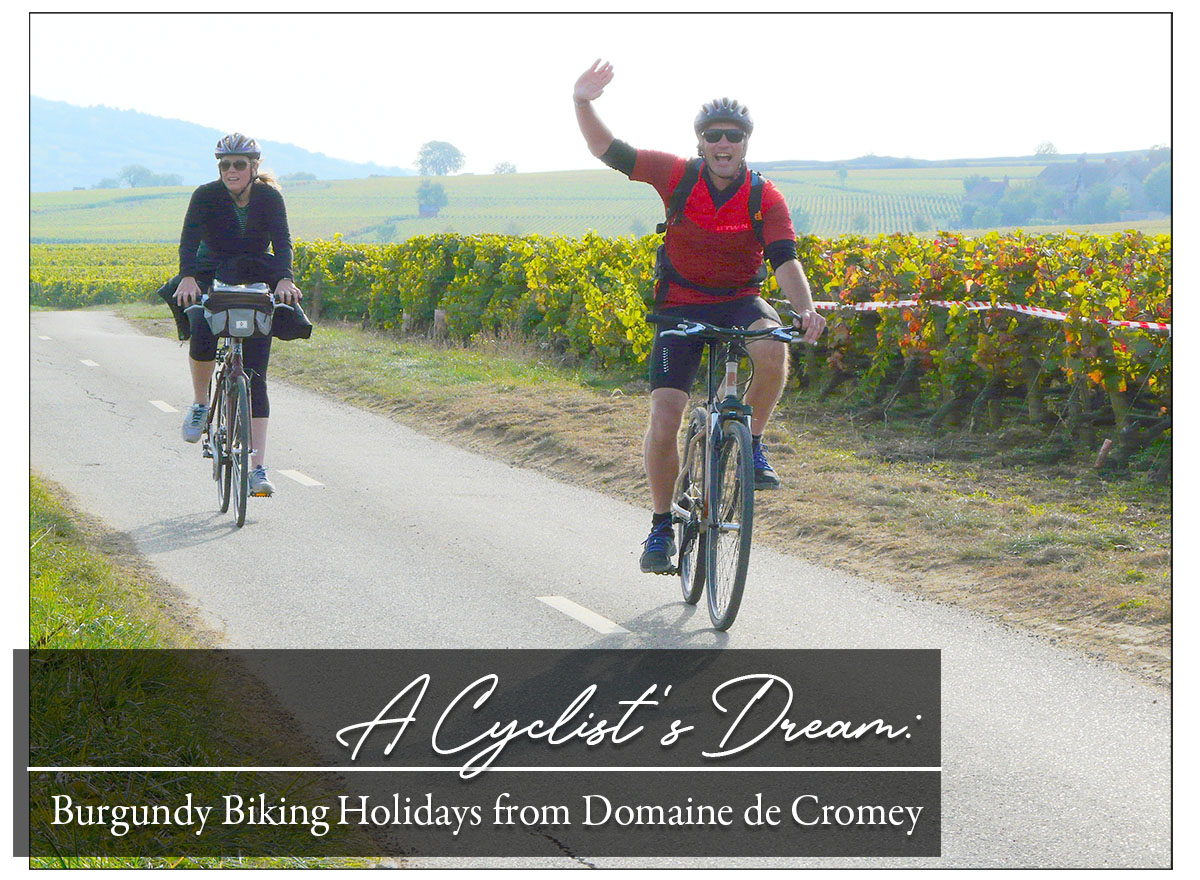 A holiday should be several things for the people who have planned and saved for it all year. First and foremost, it should be enjoyable – creating those life-long memories that are as vivid in 10 or 20 years as they are now. But it should also be refreshing to both the body and the soul. This means different things to different people, but generally it involves trying, seeing, meeting or tasting something new. For some, this means simple rest and recovery. For others it means a more active, physical holiday. And for holidaymakers that wish to combine the enjoyability factor with the discovery element, there can be no better vacation to choose than a cycling holiday.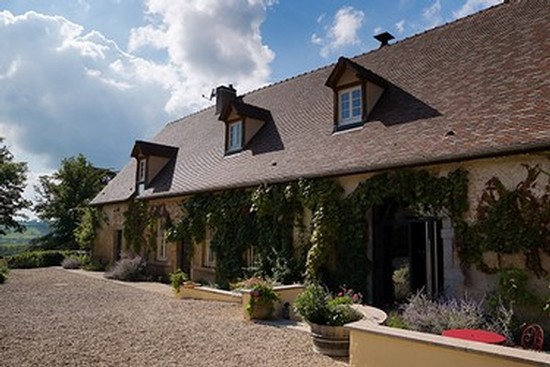 At Domaine de Cromey—the home of BurgundyWine.com by Elden Selections and located in the heart of Burgundy—we often host cyclists, and we work with professional cycling guides, nature guides and climbers who can advise on itineraries and show you where the action is. High-quality bikes of every calibre are available for rent from our professional partners in the region. In this article, we look at the routes you can discover and the sights, sounds, tastes and people you will meet on your journey.
The benefits of cycling as part of your vacation in Burgundy are numerous, but in case you're yet to be persuaded, here are just a few:
You can be an eco-tourist – no emissions
You can go at your own pace
You can get fit whilst having an enjoyable holiday
You can access places a car cannot. and get close to some of the best birdlife you can imagine
You can cover a surprising amount of ground with ease and on great infrastructure
You'll become part of a friendly cycling community
There are more than 2,900km of breath-taking cycle routes to discover in Burgundy, and they can take you to some of your favorite vineyards, to historic castles and courtyards, along lazy canals and onward to picture-postcard cafes and restaurants.
There are routes along the Nivernais Canal, or alternatively through the Morvan Mountains, or even by Burgundy's flagship Canal de Bourgogne. But to combine the best of Burgundy hospitality, food, drink, and a base to stay at and relax after your trip, trying one of the routes from the Domaine de Cromey simply cannot be beaten.
Three unforgettable routes from Domaine de Cromey (full routes via hyperlink):
Loop #1 heads north into the legendary Cote de Beaune vineyards, taking in the villages of Santenay, Chassagne-Montrachet, Blagny, and Meursault (amongst others) and is 42 miles in total. At the 31-mile mark you have the option of stopping at Montrachet vineyards for a tasting. There is always a dedicated Cromey support van following every cycling tour, so cyclists can linger in a restaurant or return early in the support van if they wish. Cycling days are always tailored to the desires of your group.
Loop #2 is 27 miles, out to the west of Cromey with a landscape more dominated by Charolais cattle than by vineyards. This ride is particularly amazing in how remote it gets, passing through the villages near to Couches including Dracy-lès-Couches and Saint-Sernin-du-Plain.
Loop #3 is south, around 31 miles in duration, into the breathtaking vistas of the Cote de Chalonnaise. Many choose to stop at one of the charming restaurants en route, and then take the short ride to Rully for a stop at vineyard to do some tasting. Other communes which are near to the route include Maranges and Bouzeron (where unlike almost anywhere else in Burgundy, they grow Aligoté grapes). Some seasoned cyclists have said that, if they had only one day of riding, and although it's hard to rank these three rides, this is the one loop not to miss.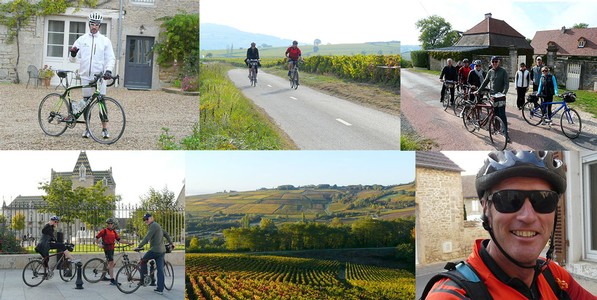 What to consider when planning your cycling holiday
You'll want to assess your levels of fitness – get some miles in at home before setting off so you can ease straight into the saddle and be ready when you get there.
Next think about your insurance and what kit you want covered and whether there are any medical conditions that apply to your group that you should declare.
Finally, consider honestly and frankly what each member of the party wants to get out of the cycling holiday. Some want to cover as much ground as they can, some want a real physical challenge, but others may want to cycle at a leisurely pace trying wines along the way (and we have electric bikes to allow for that). If you're all on the same page, there'll be no unwelcome surprises along the way.
Cromey – a cyclist's dream location
It would be impossible to situate the Domaine de Cromey in a better position for biking holidays than it already enjoys. To have these three incredible cycle routes available to you from one central starting position truly makes for an unforgettable cycling experience.
Cyclists from Cromey often laugh that the village of Mercey is well named—the pitch up to Saint Sernin du Plain is quite a demanding but very rewarding way to finish. And when the cycling is done, at Cromey you can take part in food and wine workshops, enjoy luxurious accommodation (including a wonderful Pleyel piano in the salon), a sparkling pool—and an exceptional wine cellar. When you add on top of this the world class hospitality by the team at Cromey, in the words of one seasoned cyclist, you have arrived at the greatest cycling experience you can find.
To get the wheels in motion, contact us about your burgundy cycling trip.
Look out for more of our articles explaining the ins and outs of Burgundy wine, like this one profiling the Volnay appellation, or our article on wine and the circular economy and how sustainable the wine industry is becoming. And don't forget our Burgundy Wine Club, open for membership now!