TOP
Earthy-wood Red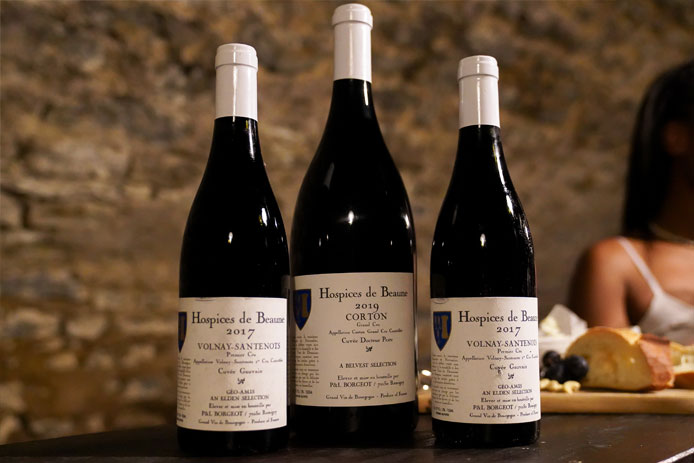 Blog Spotlight:
Our Barrel from the Hospices
Oak & Barrels
How to Store Wine
Saint Romain

Winemaker Spotlight:
Hospices de Beaune
Domaine Michel Rebourgeon
Domaine Pierre Naigeon
Domaine Marchand Freres
Domaine Germain Pere Et Fils

Recipe Spotlight:
Earthy-wood

There are wines that can take 100% new oak (surprisingly, both red and white). But one important prerequisite is that there is enough 'stuff' in the wine to support it.

Forgive my use of the technical term 'stuff'. Generally we are talking about the confluence of a great vineyard and a great vintage. When you have ripe fruit, ripe tannins and good acidic balance, the wine will absorb new oak. In fact, in great wines from great vintages you will barely notice the oak right from the start. Usually, however, the oak is there because the potential for aging is there, and the oakiness dissolves in the wine over time.
Every year, we buy barrels from the charity auctions at the Hospices de Beaune and the Hospices de Nuits. These wines are delivered in a new oak barrel. We then give them to a winemaker friend to 'raise' the wine for the 12-18 months before it is bottled. One of the main decisions to be made during that period is when to take the wine out of the new oak and put it into a more neutral oak barrel. As one of our mentors once said, oak in wine is like salt in soup: you need a bit, but too much will ruin it.