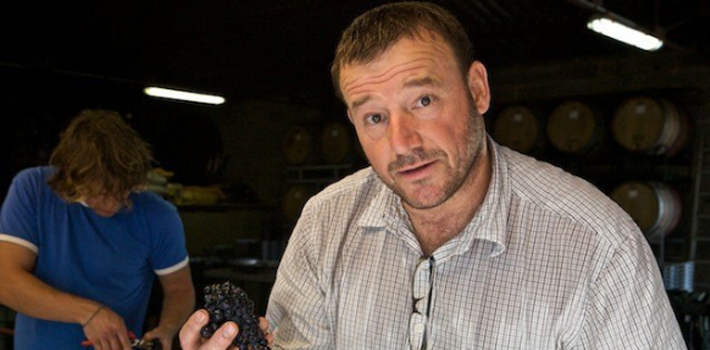 Appellations
Red
Bonnes Mares Grand Cru
Mazys Chambertin Grand Cru
Charmes Chambertin Grand Cru
Gevrey Chambertin Premier Cru « Les Cazetiers »
Gevrey Chambertin Premier Cru « Lavaux Saint Jacques »
Gevrey Chambertin Premier Cru « Les Fontenys »
Gevrey Chambertin Premier Cru « Les Perrières »
Gevrey Chambertin Premier Cru « Les Cherbaudes »
Fixin Premier Cru « Les Hervelets »
Gevrey Chambertin « En Vosne »
Gevrey Chambertin « Echezeaux »
Gevrey Chambertin « Les Crais »
Gevrey Chambertin « Les Corvées »
Gevrey Chambertin
Vosne Romanée
Chambolle Musigny
Morey Saint Denis « Les Herbuottes »
Fixin « Les Herbues »
Bourgogne Hautes Cotes de Nuits
Bourgogne Pinot Noir
Bourgogne Pinot Noir « Les Maladières »
Bourgogne Passetoutgrain « La Riotte »
White
Chassagne Montrachet Premier Cru « Les Embrazées »
Puligny Montrachet « Les Reuchaux »
Bourgogne Hautes Cotes de Nuits
Bourgogne Grand Ordinaire Chardonnay & Pinot Beurot
Bourgogne Aligoté
Domaine Pierre Naigeon
The Domaine Naigeon, though old by even Burgundy standards, remained fairly small until the present generation. Shortly after 1945 Pierre Naigeon gave his name to the domain that is now managed by his grandson, also named Pierre. Until 2005 the domain consisted of two hectares of two grands crus, Charmes-Chambertin and Bonnes-Mares! In 2006, Domaine Pierre Naigeon dramatically increased its size with the addition of 9 hectares of vineyards in the Hautes Côtes de Nuits and Gevrey Chambertin area.
It was at this stage that Elden Wine first met and presented Pierre Naigeon's wines, being one of the first in the US to do so.
Pierre chose wine making out of passion. He was not born into a wine family. At 15 he enrolled at the Lycee Viticole de Beaune, literally Beaune's Wine High School, where all the winemakers' kids go. When he got his BEPA diploma in 1984 he set about making wine, working with another winemaker at first.
The Domaine is now more than 11.5 hectares (almost 28 acres), with 50 different plots in the Côte de Nuits. The vines of Domaine Pierre Naigeon average 50 years of age. This is considered quite remarkable in Burgundy, and ensures consistently low yielding vines producing high quality wines.
Aside from the domain-owned vineyards, Pierre Naigeon also sources high quality fruit from various parts of Burgundy including many of the most prestigious appellations of the Côte de Nuits and Chardonnay from the Côte de Beaune. An impressive range of wines is produced including 3 Grands Crus, 6 Premiers Crus and 8 Villages. The Domain now produces more than 25 different single vineyard wines.
The wines are vinified and bottled separately, following traditional practices, without fining and filtration, to keep the pure expression of the terroir.
Principles
So that the grapes are picked at the optimum stage of ripeness, particular care is given to vineyard work throughout the year.
Manual pruning, using the "Guyot" method (cane pruning), takes place in March and early April. Minimal use of organic fertilizer combined with older vine age, naturally limits grape yield. The weed population is limited by cultivating the soil, which eliminates the use of chemical herbicides. Only organic products are used to protect the vines against insects. These beliefs and practices are enforced to ensure a sustainable philosophy, producing natural wines and protecting the environment for future generations.
Specific attention is paid to crop yields, with the use of shoot thinning, bunch thinning and 'green harvest' if required. It is considered optimal that the vines carry five to six bunches prior to harvest.
Since the 2002 harvest, Domaine Pierre Naigeon has been using flat bins (similar to those used in Burgundy's most famous domain situated in Vosne-Romanée). The grape pickers simply place the grapes in these cases without first putting them in a basket as is done traditionally. Each shallow case can contain only one layer of grapes thus avoiding crushing, hence juice oxidation. Care is taken to ensure the cases are never placed on the ground before reaching the sorting table, limiting contamination. Moreover, the cases are latticed to allow damaged fruit, rainwater or dew to drain off. Only rigorously selected, undamaged fruit is vinified in the vats.
The vinification takes place in two phases; a 5 to 10 day cold maceration period (12 to 15°C) followed by an alcoholic fermentation, by the natural grape yeasts. This second phase lasts around two weeks under controlled temperatures.
Once the fermentation is completed, the wine is put into oak barrels in the cellar. The proportion of new oak varies according to the year and appellation. The pressing of fermented skins is carried out using a pneumatic press, which ensures gentle extraction of desirable tannins to ensure the structure associated with great Burgundy.
During the maturation in oak barrels the wine is racked once after the malolactic fermentation. This involves the malic acid being converted to lactic acid, decreasing total acidity and resulting in a more balanced wine.
Barrel ageing lasts between 12 and 22 months. Once a week each barrel is topped (ouillage) to preserve the freshness and prevent oxidation of the wine.
Wine is tasted and assessed regularly during barrel maturation and is bottled according to moon phases. The bottling is done traditionally, without fining or filtration, directly from each cask with a "two-nosed goat", a stainless steel tap with two openings. Corks are inserted with a hand-operated corking machine. Only two barrels a day (600 bottles) are bottled.
Vinification
White wine fermentations are natural, without the addition of cultured yeasts. The whites are raised on the lees for between 12 and 15 months in 20-30% new oak, with regular batonnage (stirring of the lees).
Red wine fermentations are natural, without the addition of cultured yeasts, in thero-regulated tanks. 15-20 days vatting time. They are then raised 15 and 18 months in 30% new oak.