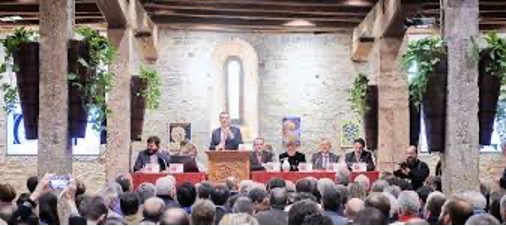 Nuits-Saint-Georges 1er cru Les Murgers
CUVÉE GUYARD DE CHANGEY
Nuits-Saint-Georges 1er cru Les Corvées Pagets
CUVÉE SAINT-LAURENT
Nuits-Saint-Georges Les Maladières – Les Brûlées
CUVÉE GRANGIER
Nuits-Saint-Georges 1er cru Les Porrets-Saint-Georges
CUVÉE ANTIDE MIDAN
Nuits-Saint-Georges 1er cru Les Boudots
CUVÉE MESNY DE BOISSEAUX
Nuits-Saint-Georges 1er cru Les Didiers
CUVÉE FAGON
Nuits-Saint-Georges 1er cru Les Vignerondes
CUVÉE BERNARDE DELESCLACHE
Nuits-Saint-Georges 1er cru Les Rues de Chaux
CUVÉE CAMILLE RODIER
Nuits-Saint-Georges Les Lavières – Les Bas de Combe
CUVÉE GUILLAUME LABYE
Nuits-Saint-Georges 1er cru Les Saint-Georges
CUVÉE GEORGES FAIVELEY
Gevrey-Chambertin Les Champs-Chenys
CUVÉE IRÈNE NOBLET
Nuits-Saint-Georges 1er cru Les Didiers
CUVÉE CABET
Nuits-Saint-Georges Les Saint-Julien – Les Plateaux
CUVÉE CLAUDE POYEN
Nuits-Saint-Georges 1er cru Les Saint-Georges
CUVÉE DES SIRES DE VERGY
Nuits-Saint-Georges 1er cru Les Didiers
CUVÉE JACQUES DURET
Nuits-Saint-Georges Les Fleurières-Les Plantes au Baron
CUVÉE DES SŒURS HOSPITALIÈRES
Nuits-Saint-Georges 1er cru Les Terres Blanches
CUVÉE SAINT-BERNARD DE CÎTEAUX
Nuits-Saint-Georges 1er cru Blanc Les Terres Blanches
CUVÉE PIERRE DE PÊME
HOSPICES DE NUITS
It was in the 13th century, around 1270, that the Hospices de Nuits was founded, at the end of the reign of Saint Louis and the accession of the Duke of Burgundy, Robert II. This Hospital was thus born two centuries before the foundation of its illustrious neighbor, the Hospices de Beaune, in 1443. Less known but just as prestigious, the Hospices de Nuits functions in exactly the same way, combining an activity medico-social and a wine estate.
Originally, the Hospices de Nuits-Saint-Georges was a leprosy hospital, opened in 1270 and completely destroyed during the civil and religious wars of the late 16th century. In 1689, the construction of the current hospital began. and despite early financial difficulties, the establishment survives to this day, thanks in particular to charitable donations and legacies which over the centuries have constituted the wine estate. Today, the hospital is a public health establishment which, since January 1, 2016, has been part of the Hospices Civils de Beaune.

From December 2016 to July 2018, work took place as part of the construction of a new infrastructure. The new Saint-Laurent hospital opened its doors in 2018 in premises offering all the comfort and safety of a modern care center.
The wine estate is an integral part of the hospital with its own operating budget. Four winegrowers are employed full time. A part-time team helps in certain seasonal work, as well as about forty people during the harvest. With more than 12 hectares, the Hospices de Nuits-Saint-Georges estate is essentially made up of crus from the Nuits-Saint-Georges, in particular eight plots of village appellations and nine premier crus, thus covering a large part hillsides and terroirs of the appellation. This prestigious vineyard makes it possible to produce 18 cuvées, including a Nuits-Saint-Georges 1er cru "Les Didiers", wholly owned by the Hospices.

The entire year's production is auctioned every second Sunday of March following the harvest. The profits from the sale of wines from the winery constitute a substantial aid for hospital investment.