TOP
Domaine Michel Rebourgeon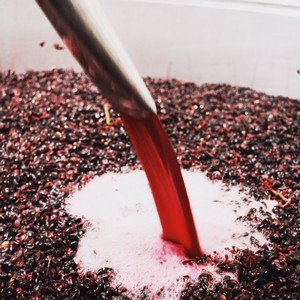 DOMAINE MICHEL REBOURGEON
Is there a more unusual story today in Burgundy?
At first sight, perhaps not. The Domaine Michel Rebourgeon, in the heart of Pommard, has origins dating back to the 16th century. It has gone by its present moniker since 1964, and in 1996, Michel's daughter, Delphine, and her English husband Steve Whitehead took over.
This small domain is made up of prime appellations in Pommand, Volnay and Beaune, 4.25 ha (10+ acres) in all.
Steve had a wine business in the UK in the 1980s, and it was during that time and via that business that he met his future wife, Delphine. When Delphine's father, Michel, neared retirement age, Steve left his UK business and joined the Rebourgeon family domain.
He and Delphine worked the vineyards themselves. The small production was sold mostly out the door at their 'caveau' on the main square in Pommard. So while the domain had classy wines in some of the bell-ringing appellations in the zone, it remained small, discreet and undiscovered.
Now that Steve and Delphine are getting closer to retirement, their son William has taken charge. And the profile of the domain has changed overnight. When these notes were written in 2021, William was 21 years old. His father tells me that he was avidly in the vines every day after school from the age of 8. And his enthusiasm shows. William Whitehead, at a very tender age, shows the maturity and touch of a winemaker with decades of experience, and innate ability.
As always in the Press, there is a lot of hyperbole. But a) before William, there wasn't much Press about the domain; and b) it's just true, the kid has talent. The vineyard work, the expression of 'terroir' and the generosity of the wines, from the simple regional Bourgognes through to the quasi-grand-cru 'Rugiens', is astounding.
Out of the discretion and potential of the Domaine Michel Rebourgeon past, a star is born.