Elderflower 'Champagne'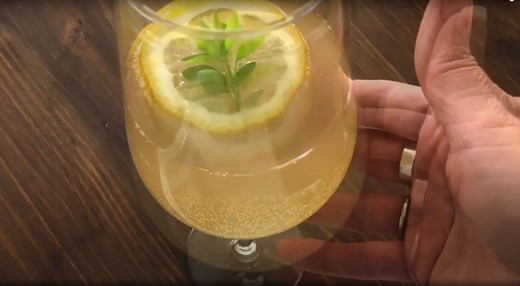 Recipe Date:
May 20, 2020
Measurements:
Imperial (US)
It's not alcoholic, but it sure is fizzy! And so refreshing on a hot summer day. When the elder is in flower, you can preserve the aroma for months with a very simple recipe for elderflower cordial. And if you are feeling ambitious, you can amaze your friends with a non-alcoholic sparkling version. But don't wait too long; the flowers quickly turn to berries. Then your only recourse is elderberry pie!
Ingredients
7 elderflowers
1 gallon water
1 1/4 lbs sugar
2 lemons cut into thin slices
2 tbsps white wine vinegar
Directions
Boil the water. Pour over the sugar. When cool, add the elderflowers and sliced lemons. Add the white wine vinegar.
Let macerate for 24 hours. Strain and bottle. Use strong bottles, like champagne bottles. Cork well. Let stand at least a few days before trying it.
Check out a quick video of this recipe on the Elden Selections YouTube channel and make sure to subscribe and turn on notifications!
Back to Recipes