TOP
Welcome to the Library Club
Rare, Scarce and Exceptional
An introductory note from Dennis Sherman:

Greetings from Burgundy,
Dennis Sherman here. Please allow me to introduce you to the burgundywine.com Library Club. This project is something that has been on my list to do for a while, prompted by customer requests. So here it is.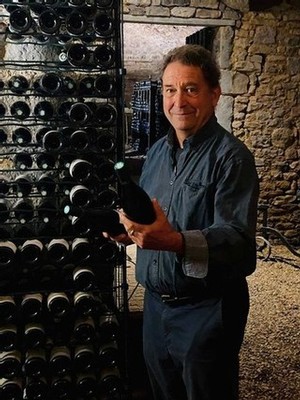 Dennis in the Cromey cellars
We call it the Library Club because the wines I select for these cases will come from those specially chosen wines collected that are rare, scarce and exceptional.
And so I think of these cases as extra special. So much so that I have to limit the membership to 30, at least initially.
Many of these wines are not available on our website. They will typically be Premier Cru with some Grand Cru and may occasionally include a special Bourgogne or Village that meets our 'exceptional' criteria. These truly are hidden gems. And that may well be the best way to describe them.
I guarantee that each case in the collection will be worth much more than the subscription fee. Any wine selected for the Library club will be included at a lower price than on the website and some of the hidden gems will be much lower.
So join me now in this exceptional wine experience. Click on one of the links below to choose 6 or 12 bottles. We plan to ship twice a year, in March and October.
And remember, I am always available to answer your questions, provide guidance and to help with anything Burgundy wine related.
Talk soon and best from Burgundy,
Dennis
The Library Club
Rare, scarce and exceptional
Rare, Scarce and Exceptional
*Our six bottle club is $795 per shipment & our twelve bottle club is $1,500 per shipment, shipped twice per year, shipping costs included.