September 2, 2022 | Appellations | Elden Selections
Pommard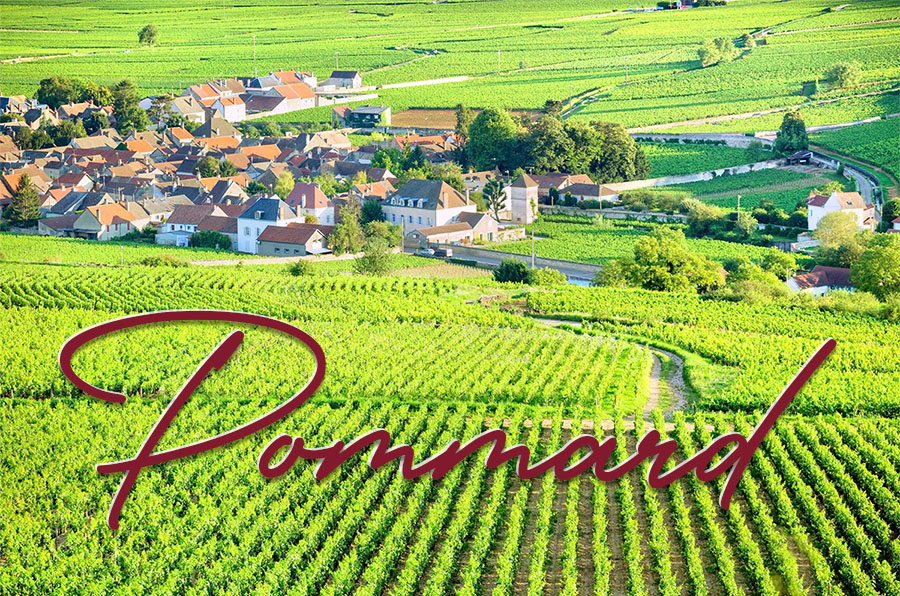 You'd be forgiven for thinking that the vineyards of Pommard – which border Volnay – produce similar wines to their neighbors – fragrant, delicate and with finesse. But as we know, Burgundy loves to catch us out, and Pommard is no exception. A soil change at the commune boundary actually means we get wines which are darker, heavier and more tannic than those from Volnay. There are, of course, some which can be a little graceless or rough. But there are also 28 fantastic Premier Crus to be discovered here, such as Pezerolles, En Largilliers, Epenots and Rugiens – whose name is a nod to the 'ruddy' iron-rich soils here. The thing to remember in this part of the world is that the focus is really on making great bottles, rather than great wines – and that the grower matters just as much as the vineyard.

Let's take a whistle-stop tour through the Premier Crus offered by some of Pommard's outstanding small producers, and stocked by Elden Selections. First up is Albert Boillot's Premier Cru 'En Largilliere'. Situated above the 'Grands Epenots', 'En Largilliers' is a relatively unknown Premier Cru. As its name implies, it has a high content of clay, meaning that it produces deep, tight, earthy wines. It is expressive, with superlative round fruit that engulfs the palate, with just a touch of earth and smoke so you know it's a Pommard. It's a wine you can enjoy now, but which will reward any patience you might have. Then, going back a further four years, we have the Premier Cru 'Les Pezerolles' from the Domaine Potinet-Ampeau - considered one of the great Pommards; rich, round, gutsy, with deep color, intense fruit and good tannins.
But even the Pommard wines which don't boast Premier Cru status have plenty to shout about. Take the Domaine Michel Arcelain, and their Clos Beaudier.
If these vines can teach us anything, it is to forget preconceptions. Pommard's golden age of fame came in the 19th century, when it became known for forceful wines, of great virility. But in power can also be nuance, and sensitivity. In color, the deep reds with mauve highlights are said to have led Victor Hugo to speak famously of 'night in combat with day'. It is typical Burgundy – solid and as old as the land itself. Right back in the year 909 the village of Polmarium existed, which morphed into Pommard eventually. Ultimately, its name derives from Pomona – the Roman goddess of flowers and vineyards. It was also one of the earliest AOCs to be named, in 1936.

Across the 212 hectares of Pommard (of which 125 are Premier Cru, and some are being considered for promotion to Grand Cru), another surprise we find is that the best vineyards are not necessarily located on slopes. Many are in fact found on the flatter land to the north of the eponymous village – the appellation being split by a combe, with the village situated in the valley's mouth.
A dense, powerful, rustic wine needs matching with similar food – and what better than game? Feathered or furred, the pairing is made in heaven – but beef, lamb and poultry will sit well with it too. For a cheese to round off such a feast, look no further than the usual suspects – Epoisses, Soumaintrain and Comté.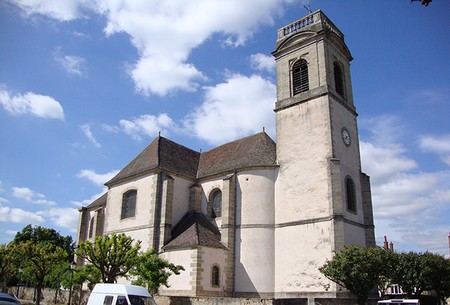 For the visitor to the region, Pommard has much to delight and surprise, apart from its wines. Worth a visit is the square bell-towered church in Pommard, burnt to the ground in 1794 by heretics. And the Chateau de Pommard offers tastings and experience packages, too. Its cellar, situated beneath loud cobbles, is known as the Thunder Cellar, and was built in the 1720s. Interestingly, they are in the midst of a conversion to biodynamic viticulture there, with the first organic vintage available in 2022. How times are changing – but how reassuring to have Pommard, with its history and legend, still flowering as its ancient name suggests, and still producing great wines for us.
Look out for more of our articles detailing the Burgundy region, like this one offering cycling holiday tips and routes, or this look back at 2018's astonishing harvest. And don't forget our Burgundy Wine Club, open for membership now!