September 28, 2022 | Elden Selections
Vintage Memories – the 2013 Campaign and Wines You Can Still Try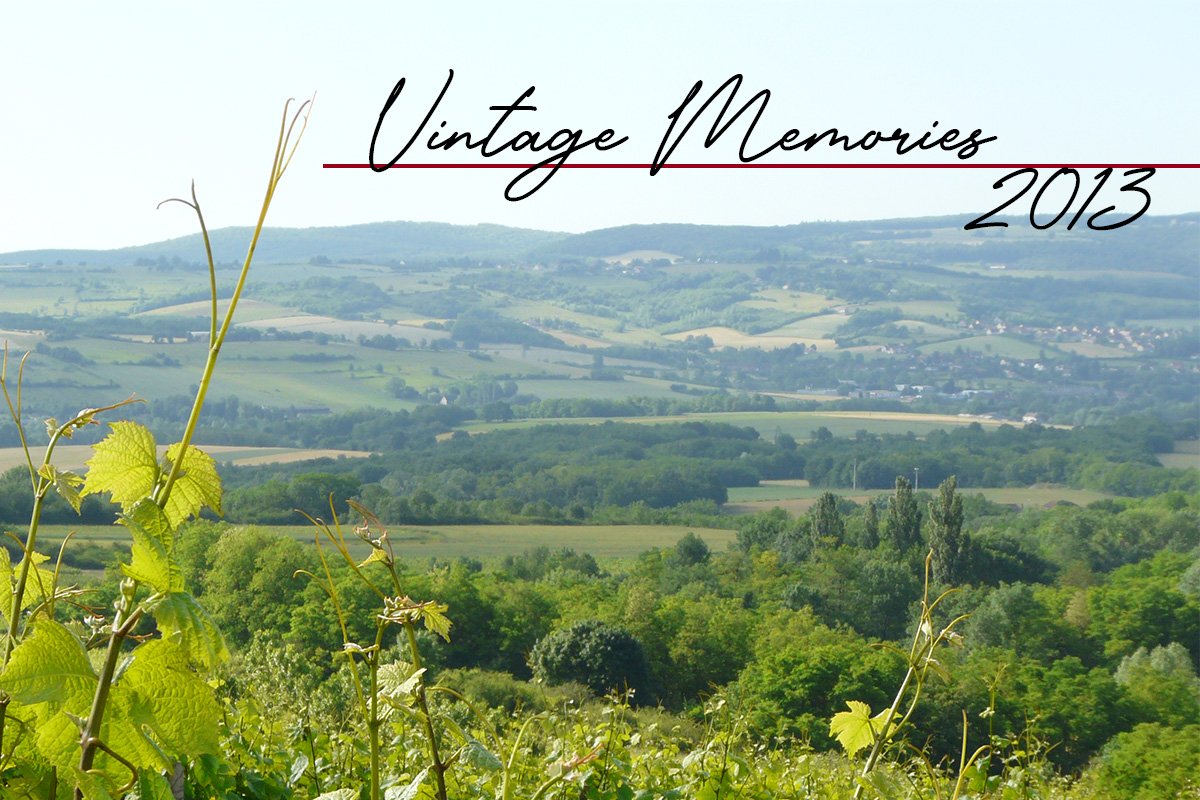 It was a small crop that Burgundy wine makers managed to gather in 2013, the fourth in as many years. Fortunes were split, as they often are; some of the wines were destined for great things, but for many it was a disastrous year. The locals call the weather conditions in a growing season 'the campaign' – which tells you a lot about the almost war-like mindset with which it's approached. Let's reminisce about the conditions seen in 2013, and remind ourselves of some great wines from this vintage which you can still buy today in the Elden wine shop.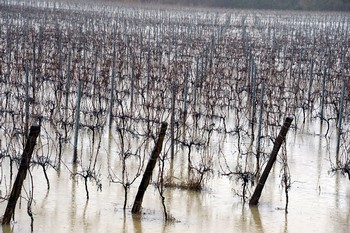 The wet winter hung around stubbornly; a snowy March gave way for some spring-like days, and a false sense of security. April was back to cold, wet conditions and May broke records as the wettest ever recorded. We have the photos to prove it, of ducks swimming in flooded vineyards.
Things continued in this vein until June, when flowering began. But this wasn't your usual hot herald of summer – this June remained cool and damp, so we saw coulure (where flowers drop off the vine due to the poor weather and so the grapes grow either much smaller or not at all), and millerandage (irregular grape size, some large and some tiny without seeds). These, along with other factors, all played their part in 2013's smaller crop.
Summer arrived in late June, but even then a feeling of instability and uncertainty lingered. This turned out to be the calm before the storms which hit in the third week of July, tearing out of the Savigny Valley. To continue the military analogy, July 23rd saw hail storms like ghostly grey gunships sweeping first across Pernand and the Corton Mountain before turning on Beaune and Volnay, ravaging them mercilessly for the second year in a row.
A humid August found producers still nervously looking sky-ward; mildew and odium could easily finish off the storm-damaged grapes, so spraying intensified to try to prevent this. In the end, a dry patch meant the damaged grapes dropped off the vine anyway, making harvest sorting easier.
Though the yields were small, the quality was good into September in the Cotes de Nuits and Beaune, as it was in the other regions of Chalonnaise, Mâconnais and Chablis. Harvest happened in early October – very late, as it was in 1991 and 1978. The mood remained somewhat gloomy, and there's no doubt that storms like those seen in July can impact growers for years and years.
Despite all this, there's quality in many cellars from this vintage. The best of 2013 was wonderfully ripe and fresh, and able to be aged for quite some time, especially the whites. It helps to know who made the wine, and buying from Elden Selections means you get the benefit of personal relationships held for many years.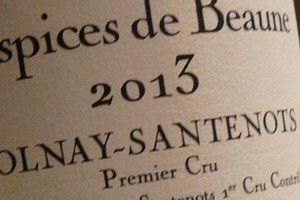 Even today there are some great wines from 2013 which stand as testament to the hard work and perseverance in that difficult year. For example, the Hospices de Beaune, Volnay-Santenots 1er Cru, Cuvee Gauvin, which shows that for the vineyards that escaped 2013 unscathed, the results were fabulous - toasty and spicy, with structure meant to last. Then there's the Domaine Thierry Mortet Chambolle-Musigny 1er Cru 'Les Beaux Bruns', from a Premier Cru vineyard on the lower slopes of the eastern part of Chambolle-Musigny, right in the mouth of the Combe de Chambolle. This one in particular will taste great with age. If you're wanting some fizz from this vintage then look no further than Champagne Gamet Millesime, a great wine from a tricky year, with a fresh brioche smoothness, and a creamy but razor-sharp mineral edge.
Have you joined our Burgundy Wine Club yet? We're on a journey to bring you closer to the real, hidden Burgundy with special hand-picked selections of wines and exclusive events. And to read more about Burgundy wine, meet some of the producers we work with and explore the magic of Domaine de Cromey, check out our blog here.