September 30, 2022 | Elden Selections
A Beginner's Guide to Chardonnay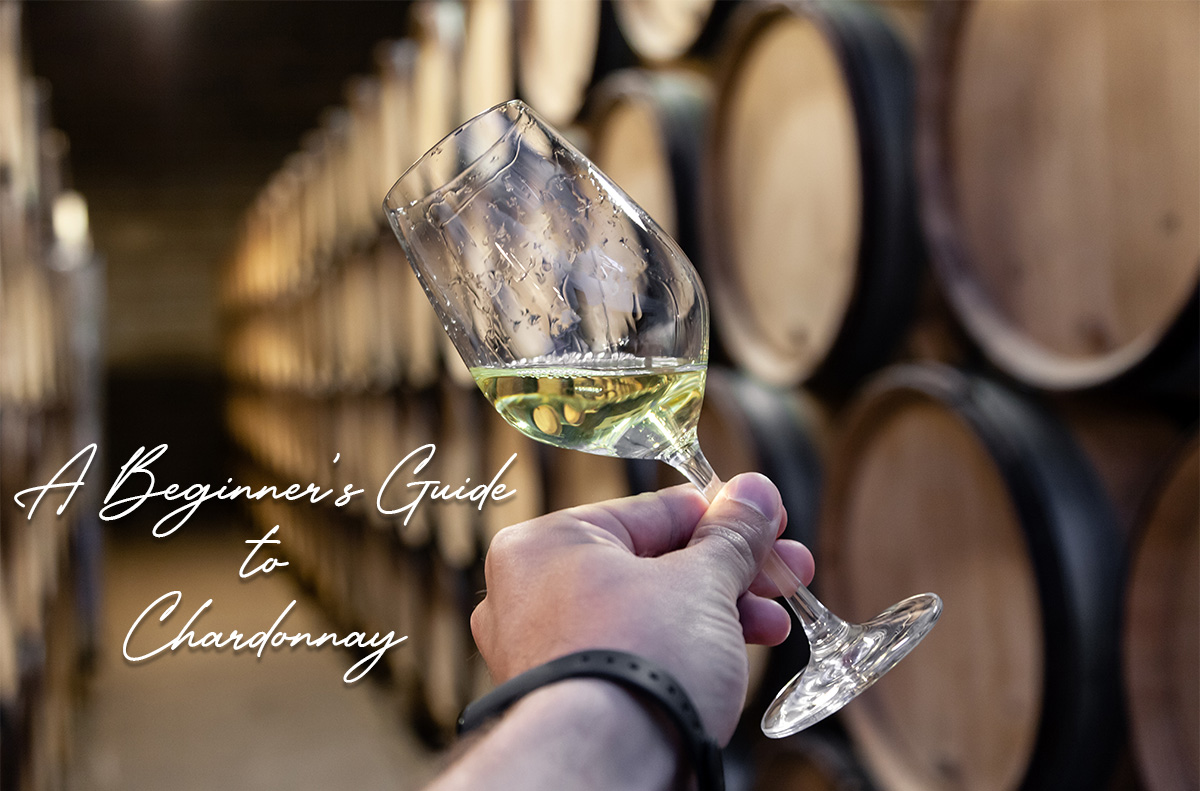 The Chardonnay grape embodies what for many people would be the ideal characteristics they look for in a partner. Take its character – it's not demanding or needy like some grapes, and can even alter its flavor to adapt to the region it's grown in. Is it generous? You bet – good-sized bunches just bursting with flavor. How does it get on with others? Well, it pairs wonderfully with a wide variety of foods, plus it can make something really special when it meets oak. Finally, it wears its heart on its sleeve – displaying the hard work and techniques of the individual winemaker, and telling a story of how it was fermented or aged. For many reasons, Chardonnay is a beloved grape. Let's take a look in some more detail at where, how and why this grape has become one of the mainstays of the wine world.
First, some brief history. Chardonnay is in fact a cross between Pinot Noir (see our other Beginner's Guide to Pinot Noir) and a grape called Gouais Blanc. This second grape was helpfully brought to France by the adventurous Romans from their time in Croatia. The rest, as they say, is history. Today, over thirty varieties of the Chardonnay grape are grown in France alone.
Chardonnay is grown all over both the 'new' world and the 'old' world – in the USA (California now has more than 100,000 acres of it growing happily in the sun), in Chile, Australia, and of course, our own beloved France, in its spiritual home of Burgundy.
In Burgundy Chardonnay makes two principal styles of wine; buttery, creamy wines with a smooth, almost oily mouthfeel, and on the other hand, clean zesty wines with loads of fruit and energy. The difference is really down principally to 'terroir', and then to the use (or not) of oak barrels. Generally, unoaked Chardonnay is fresher and crisper, and oaked shows secondary flavors like vanilla, butter or honey.Producer will decide on how much oak, if any the use based on their personal taste, but also on the style of wine that a given terroir produces best. Several of the wines stocked by Elden Selections demonstrate the process admirably; the Domaine Potinet-Ampeau offer a rich, oak-aged Chardonnay and a more 'modern' wine with more minerality and acidity. And then, the Domaine Jean Dauvissat uses no oak in their beautiful Chablis wines.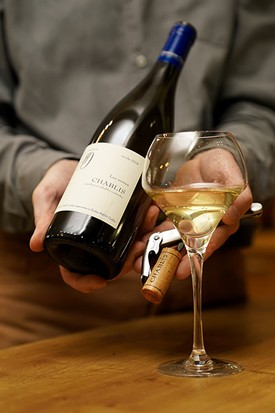 Moving through Burgundy, the Chardonnay grape changes subtly with the different terroir and techniques of winemakers that it encounters. Farthest north is Chablis – known for its mineral, stoney wines. Heading south into the Côte D'Or (comprising the Côte de Nuits and the Côte de Beaune) and the Chardonnay grape makes more full-bodied wines, with more oak used. Here you find the greatest names in Chardonnay – such as Corton-Charlemagne and Montrachet. Further south still comes the Côte Chalonnaise (producing affordable alternatives and increasing quality from exciting young producers ) and Mâconnais, which (due to its most southerly location in all of Burgundy), is responsible for some of the fullest, ripest Chardonnay that Burgundy has to offer.
All this tech talk may have made you hungry; what foods might go well with your Chardonnay? The good news is that you'll find a whole range of foods to eat that match perfectly. For fresher, unoaked Chardonnay try fish, light cheeses or white meats. Fuller, more buttery Chardonnays pair better with older, or even blue, cheeses, as well as pork, and even game.
We have plenty more articles explaining the ins and outs of Burgundy wine, like this one on the 2013 vintage, and this one in which we meet some of the best female winemakers that we work with in Burgundy. And don't forget our brand new Burgundy Wine Club, open for membership now!