TOP
Jean Dauvissat Pere et Fils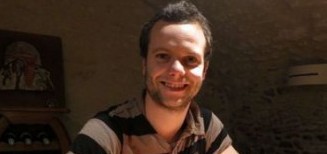 WINES
Petit Chablis 0.38 acre
Chablis 42 acres
Chablis 1er Cru 'Cote de Lechet' 4.78 acres
Chablis 1er Cru 'Fourchaumes' 1.44 acres
Chablis 1er Cru 'Montmains' 1.83 acres
Chablis 1er Cru 'Homme Mort' 0.36 acre
Chablis 1er Cru 'Vaillons' 2 acres
Jean Dauvissat Pere et Fils
There's a new kid on the block. And it's pretty exciting news for Elden Selections. Fabien Dauvissat, son of Jean (no, not that Jean Dauvissat) has made some radical changes in his father's considerable Chablis domain.
His father was first and foremost a grape farmer. On nearly 53 acres and 53 different parcels ranging from Petit Chablis to Premier Cru over seven different communes, he produced quality grapes for a big negociant house.
But Fabien has different ideas. He is one of a generation that sees the value in producing not just good Chablis, but great Chablis. So he has taken the domain organic, using only copper and sulfur, no weed killers, no chemical fertilizers and no systemics.
Chardonnay is famous for rampant yields, and so the primary job of the vigneron here is to keep those yields at a level that lets the grapes ripen and sugars concentrate. They only viable way to do this is to prune the vine during the winter so that it will only produce a certain number of grape bunches. Sounds easy, but a lot can happen between the winter pruning and the harvest the following autumn. Shoot for 60 hl/ha, and you might get 40.
The best producers will tell you that quality is all about taking risks. And Fabien is fully aware of the gamble. But in the process, by reducing the volume of wine produced on the domain in his father's days to the levels he targets now, he has made himself a considerable reputation for a winemaker barely into his 30s.