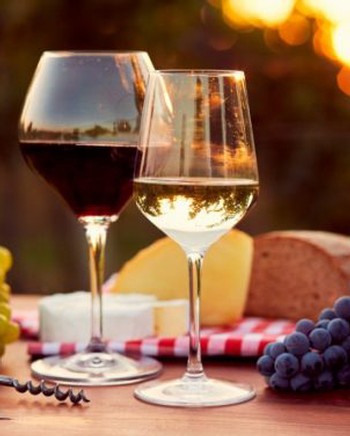 4 BOTTLE PREMIER CRU; 2 REDS & 2 WHITES
Overview
THIS PREMIER CRU 4 BOTTLE SET INCLUDES 1 BOTTLE OF EACH WINE BELOW
PLUS GROUND SHIPPING INCLUDED
REDS
Jean-Claude Rateau Beaune 1er Cru 'Les Bressandes 2013
Jean-Claude has a large parcel in the 1er Cru Les Bressandes on a steep slope facing east with pebbly clay and limestone soils, conducted in biodynamic farming since 1979. The soil is warm and well-drained giving ripe, structured wines. Long, slow fermentation with manual cap-punching followed by 18 months in not-new oak. The aromas are subtle and complex with black fruits, earth, violets and spice. The palate is relatively light, but intense with black cherry, earth and saline minerality. No "fruit bomb" here, but rather a traditional Burgundy, showing off its impressive 'terroir'.

Domaine Jean Marechal Mercurey 1er Cru Clos l'Eveque 2017
Delicate pinot color, rich fresh strawberry fruit with hints of undergrowth. Fine tannins show a silky texture, and the balanced acidity brings the red fruit notes high on the palate. Elegant finish.
WHITES
Capitain Gagnerot Ladoix 1er Cru 'Les Grechons' 2017
The Capitain Ladoix 1er Cru Grechons is very much an insider's wine. It's sold almost exclusively in the region (or to those who know Capitain well). Year upon year we have tasted the new Grechons at the same time that we taste the latest Capitain Corton Charlemagne, often standing in the freezing cold when the barrels have been taken outside to cold-precipitate the tartaric acids. The number of times we have mistaken the Grechons for the Charlemagne cannot be just chance! There is a similarity in the minerality, with that Corton Mountain limestone smokiness unlain with honey and white flowers.
Domaine Jean Fery Savigny les Beaune 1er Cru 'Les Vergelesses' Blanc 2017
Yes, we admit, it can be complicated! There is this WHITE Savigny les Beaune 1er Cru 'Les Vergelesses', but the domain also makes both a red Savigny-les Beaune 1er Cru and a red Pernand-Vergelesses 1er Cru 'Les Vergelesses' as well. To make things even more complicated, the Pernand 'Vergelesses' and the two Savigny 'Vergelesses' touch another Pernand premier cru called 'Ile des Vergelesses'! Sorry! We do our best to keep it all simple and clear. In addition to being the most complicated corner of the Savigny valley, it is also the most interesting. This Savigny white is an eye-catcher, with a greeny-gold hint. Fresh, elegant fruit notes with spice tones and a hint of honey a
Continue Shopping