TOP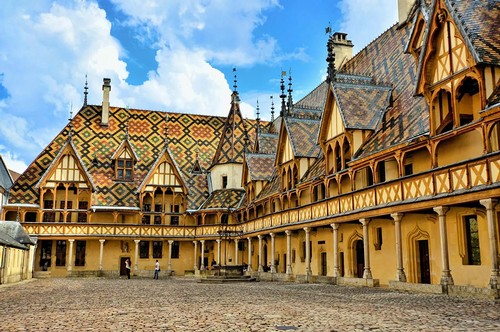 Every year since 2013 Elden has bought one or more barrels at the annual charity wine auction at the Hospices de Beaune. Many of our Elden clients have enjoyed participating and buying wine at this event. Great wines. Great value. And doing something for charity at the same time.
If you would like to be part of a purchase of a barrel at this year's wine auction you can book it here. The event takes place every year on the third Sunday of November in Beaune.
We have selected some remarkable wines over the past 10 years, and we are really pleased with the whole experience... especially the wine! We have become Hospices insiders, with contacts that get us into the top professional tastings with oenologists, wine makers and Masters of Wine. So, come auction day, we know what we want.
This year promises to be a great year, deep and rich. Great structure, and great ripeness. And it was a bumper crop. So we are hoping to snag a gem at what should be prices stable to last year's.
Prices vary depending on the appellation, of course, but we have been able to get some remarkable premier cru wines these past few years in the €20,000 range (hammer price) for a 228 liter barrel.
In this price range, we are buying wines that will eventually retail for $200+ a bottle. The cost to you will be a little over $100 a bottle. But that's just part of it. You also get something priceless and rare. You get the thrill of taking part in a Burgundy tradition, of participating in one of the great events in all the world of wine.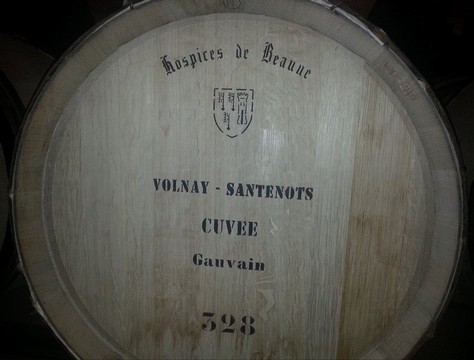 Here's a quick description of how we structure the 'consortium'.
Ideally we have 5 members per consortium, with Elden taking a 6th part for its services.
The barrel of wine price is typically determined by the members, but in our experience, €20,000 is a sweet spot for a good premier cru and so we set an approximate budget of €20,000 hammer price.
There are some additional costs. There is the Sothebys' commission of 7% of the hammer price. Then there is the barrel itself which adds about €800. After that there is the cost of raising the wine, bottling, labeling and packaging which adds about €3,000. We arrange for one of our winemakers to raise the wine. We organize transport of the wine to the winemaker, ship the wine to our US cellars and onward ship the wine to you, about 15 months after the auction. You pay the US shipping cost, sales tax and insurance.
And you get 48 very special bottles delivered to your door by which time the value of the wine will typically have doubled! It truly is one of the great experiences in the world of wine.
A consortium partner's share comes to $5,500 (USD) – contact us if you're interested for the next auction. We also participate in the auction at Nuits Saint Georges in March every year. If you are interested in it, contact us here.