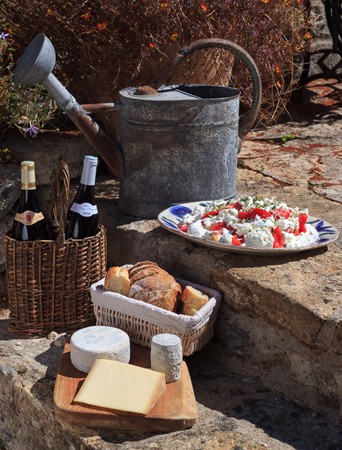 3 BOTTLE GRAND CRU PACK; 2 REDS & 1 WHITE
Overview
This 3 Bottle Grand Cru set includes 2 bottles of red wine and one bottle of white.
PLUS GROUND SHIPPING INCLUDED
Capitain Gagnerot Corton 'Les Grandes Lolieres' Grand Cru 2016 (Red wine)
Corton is the only Grand Cru red in the Cote de Beaune. But it covers a lot of the Corton hillside, and hence there are many different faces to Corton. With mid-slope position and due east exposure, this Corton Grandes Lolieres Grand Cru is the last Corton vineyard before Ladoix, and sits just outside the Capitain's back door. The vines date from 1950, and give wines that are solidly framed with a potential for long aging. Rich, balanced, powerful and elegant, these are all traits you expect in a well-made grand cru.. Curiously, the Corton Grandes Lolieres is contiguous to both the Capitain Ladoix 1er Cru 'Bois Roussot' and their Aloxe-Corton 1er Cru 'Les Moutottes. So here is a chance to taste 3 appellations from the same producer from vineyards that share a common border! Burgundy can be beautiful that way.
Jean-Jacques Girard Corton Grand Cru 'En Charlemagne' 2015 (Red wine)
Cortons, like their neighbor Corton Charlemagne, are as diverse as the parcels they come from and the producers who make them. You will notice that we offer several different Cortons from several producers. All exceptional examples of this Grand Cru appellation, but each in its own way. We encourage you to buy one of each and arrange a Corton tasting with special friends who would appreciate the occasion.
Marchand-Tawse Corton Charlemagne Grand Cru 2015 (White wine)
We tasted this remarkable Corton-Charlemagne in the Spring of 2015 when it had been recently bottled. There are as many styles of Charlemagne as there are producers, but it must be said that when it is made well, there are few rivals in white Burgundy. Pascal never ceases to amaze us with his introspective approach to winemaking. This is a grown-up wine, lean but not stark; full but not fat. You feel the maturation on the lees, but you don't taste it. Remarkable minerality, and big-time delicious.
Continue Shopping