February 24, 2022 | Elden Selections
The Wine Curator - Beyond Negociants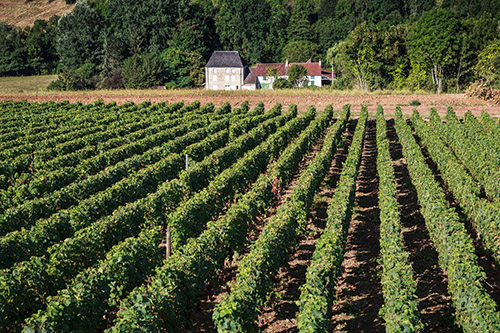 Over centuries of great winemaking in the Burgundy region, several different routes to market have developed. Each brings its own advantages and challenges. The role of the negociant, for example, is one of the oldest and best-known models in Burgundy – a merchant buys grapes from smaller vineyards, blends them and sells the resulting bottles. The prevailing model until the 1980s was to buy wine from negociants, but this began to lose ground in favor of the producers themselves bottling their own wine, under their own domain name. Now there was a bigger selection of names and styles – customers could really get to know the land plot by plot, according to who grew where. More enticing, this individualistic route to market, than the large, mass market negociants.
Recently, a new type of negociant known as negociant-éleveurs have become popular – merchants who buy grapes but also grow their own (or more literally translated, 'merchant-one who ages'), seeking to increase the quality of their wines, and produce their own too. They were more price-competitive than the small producers due to their size. The big four names today still control large swathes of production; Louis Latour, Louis Jadot, Maison Albert Bichot, and Bouchard Père & Fils all have hard-won reputations for quality and consistency.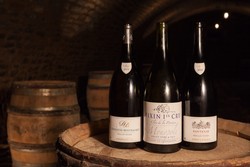 Despite the success of the big name negociants, however, their larger hubs of production have tended to focus on market-pleasing house styles, often produced by the millions. To many minds, it is harder for the smaller producer to flourish under this model, and that's one of the reasons for the emergence of another type of player – the curator.
Free from the shackles of 'house styles,' minimum quantities or centrally-controlled business structures, curators have allowed smaller producers to do two things very well – flourish under their individual names, and find a wider audience beyond Burgundy's borders. 'Our process is very selective, developed over many years,' says Elden Selection's Dennis Sherman. 'We curate a broad selection of wines across appellations, producers, climats and vintages. Local knowledge and an internet-only approach allows us to offer the foremost selection of high end, small-production Burgundies at exceptional value."
This value-add takes advantage of decades of living and working in the Burgundy region, and getting under the skin of the place. Even in a region as stellar as Burgundy, quality can be variable and local knowledge is the key to consistent drinking pleasure. An increasing number of consumers want honest, transparent information about their wine, and sustainable, high quality products. This is good news for the smaller, specialist, producers and who value human interaction, word of mouth, and honest relationships. The role of the curator is to facilitate this – rather than imparting a style, they let the producers showcase their own.
These ways of selling chronicle the development of Burgundy wine through the years, reflecting the changing societal norms and consumer tastes. Rather than one method being 'better' than another, it's really another part of the hobby for the oenophile to explore. Above all, it seems the market wants authenticity, as a reaction against larger players who can dictate what we consume and for how much - if we let them. In its growing, retailing and drinking, wine can create a true authenticity that few industries can match.
Elden Selection's Burgundy Wine Club offers members the chance to find out more about the wines of Burgundy, sending four shipments per year. Members also receive invitations to member only virtual events in the U.S; 2 specially selected wine glasses; tasting notes; and the chance to win a stay at the Burgundy manor house Domaine de Cromey. To read more about the producers, appellations and terroir of the Burgundy Wine Region, visit the Domaine de Cromey blog.