October 19, 2021 | Elden Selections
Harvest 2021 – reaping mixed rewards from a difficult year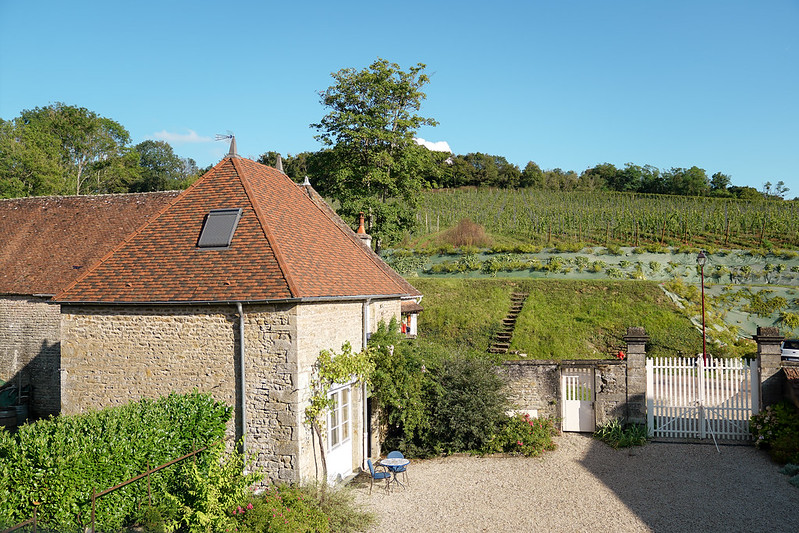 The winds of change are blowing once more through Burgundy's rolling countryside. At this time of year—summed up by the poet John Keats as being one of 'mists and mellow fruitfulness'—thoughts turn from the bright colors and heat of summer to the more subdued hues of Fall and a return indoors. Here, by roaring fireside we contemplate the year just gone, and begin to look to the one ahead. Change is the only constant in nature, and for the winemakers of this region it means harvesting those precious grapes that they have worked so hard to protect, over what has been one of the toughest years ever for Burgundy producers.
First came the devastating frosts early in the year around April, which were followed by a cool May, leading to a damp summer with the dreaded hailstone also rearing its ugly head at times. Chardonnay grapes were more seriously affected than Pinot Noir due to the fact that these red grapes come into leaf later on, generally speaking. It wasn't just Burgundy, of course, that was affected. Languedoc and Bordeaux steeled themselves too for very damaging conditions.
What all this means for the Burgundy harvest is that it will be a story of low yields (miniscule in places) and it will begin later than normal. It usually starts around the 25th of September; at time of writing, the exact date most winemakers begin has yet to be seen, though a few producers in the south of Beaujolais have begun their harvesting already. When those in the know talk about what to expect this year, words such as 'historic' are used and comparisons are drawn with the harvest of 1970, with 2021 likely to be the smallest since that tiny harvest was recorded. Some say we could be down 30% on last year's total figures.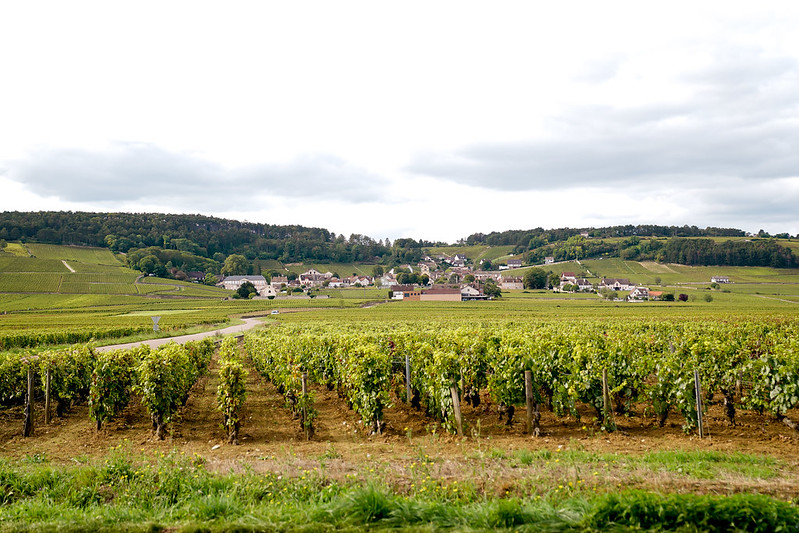 But it isn't all bad news. Winemakers are nothing if not hardy, and their optimism cannot be shaken that easily. Fewer grapes on the vine means that those which have survived (through a combination of blood, sweat, tears, faith and divine intervention) should have an intensity of flavor which sets them apart and may mark this harvest out as extraordinary—in a good way. There may be other upsides, too: because the harvest is later, the grapes have had more 'hang time' which could mean that their phenolic maturity will be extra special, maybe even spectacular.
Around the world, things are changing also. Our climate is producing more unexpected and problematic weather events than ever before and care will be needed on the road ahead. But wine has survived long enough to know how to navigate a changing world. And the story is not all bad; in the southern hemisphere in Latin America and South Africa they have had a very positive harvest, though for them problems with heat are becoming more common.
And what better setting to enjoy the autumn food and wine of one of the most beautiful parts of France than our own Domaine de Cromey? Though the pandemic put a stop to tourism for a long while, people are once more venturing further afield, and here in Burgundy we stand ready to welcome them (safely!) with open arms.
Elden Selection's Burgundy Wine Club offers members the chance to find out more about the producers of Burgundy and their wines, sending four shipments per year. Members also receive invitations to member-only virtual events in the US; 2 specially selected wine glasses; and the chance to win a stay at the Burgundy manor house Domaine de Cromey.