TOP
Mix & Meet Stays at Cromey
For couples and small groups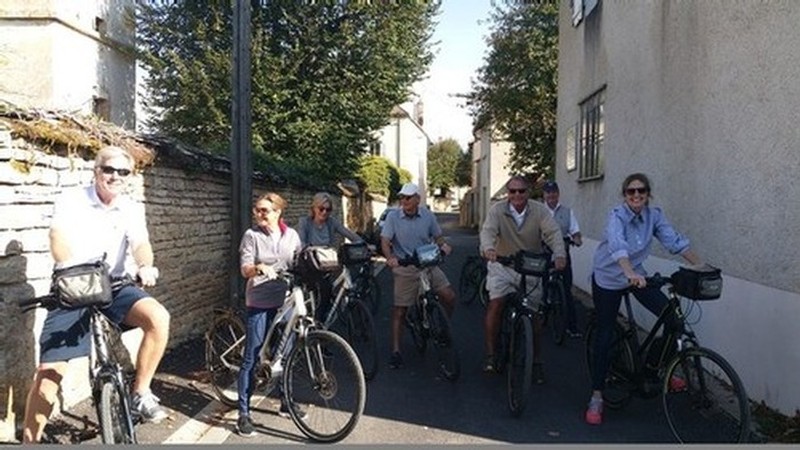 Looking for a unique and immersive experience in the heart of Burgundy? Look no further than Domaine de Cromey's 'Mix & Meet' week! Perfect for couples or small groups, this special package allows you to join a diverse group of fellow wine and food enthusiasts for a week-long adventure in one of France's most iconic regions.
Your visit includes five star accommodation, gourmet dinners and special wines, and visits to great winemakers for special tastings. Venture into Beaune and experience historic sites like Clos Vougeot, Hospices de Beaune and ancient Roman sites throughout the region. Enjoy cycling, ballooning, hiking and more, or just spend time relaxing by the pool, in the salon, or library bar. Perhaps you'll forge lasting connections with like-minded travelers from around the globe.
At Domaine de Cromey, we pride ourselves on providing a warm and welcoming environment for all of our guests, and our "Mix & Meet" week is no exception. Whether you're a seasoned wine connoisseur or simply looking to soak up the beauty and culture of Burgundy, you'll find everything you need to make your stay unforgettable.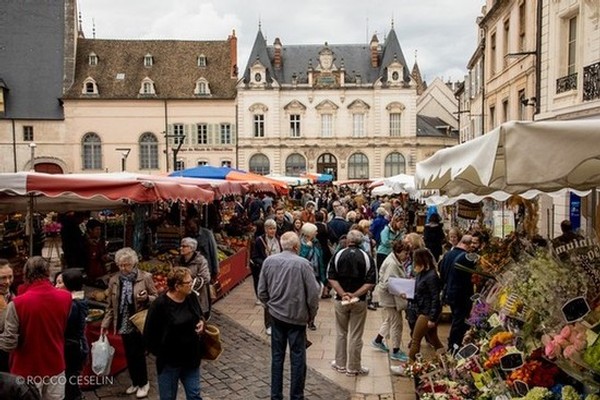 Your 'Mix & Meet' week at Domaine de Cromey offers couples and small groups a truly unique and enriching experience. Not only will you have the opportunity to indulge in all the incredible offerings of our estate, but you'll also have the added excitement of connecting with new friends and like-minded food and wine fanatics. Whether you're savoring a glass of exceptional Burgundy wine during a group tasting, exploring the picturesque vineyards together, or engaging in lively conversations over gourmet meals, the 'Mix & Meet' week fosters a sense of camaraderie and shared passion for gastronomy.
With plenty of alone time and opportunities for solitude, it's the perfect blend of relaxation, exploration, and the joy of forging new connections, making your stay at Domaine de Cromey an unforgettable and enriching experience.
So why wait? Complete the Booking Enquiry form to get in touch regarding our next 'Mix & Meet' week and get ready to experience the best that Burgundy has to offer.

Booking Enquiry