September 28, 2021 | Elden Selections
Seeing Into the Futures – Buying Wine En Primeur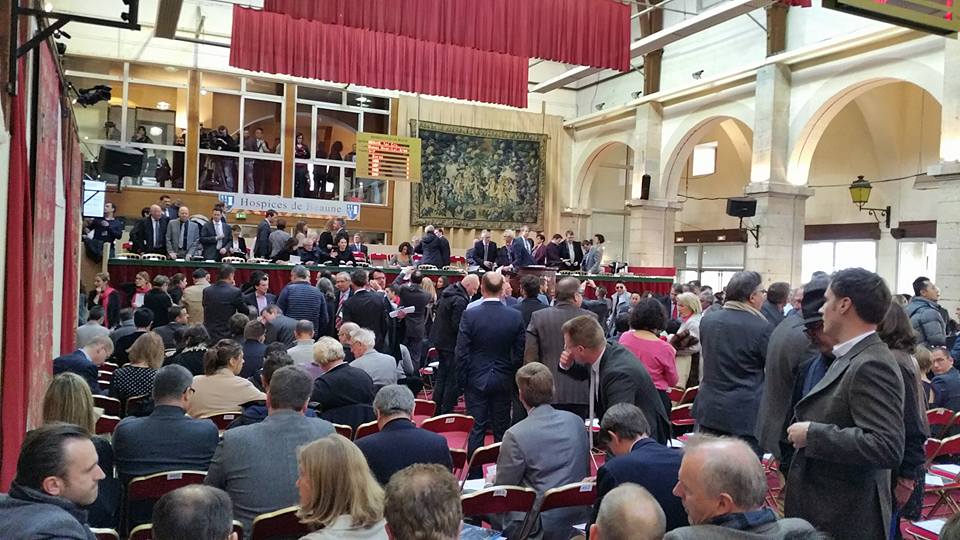 In Burgundy, it's true to say that charity begins at Beaune. The well-known charity auction at the former hospital – the Hospices de Beaune – rightly attracts a lot of interest, combining its philanthropic efforts with an impressive wine estate. In the current climate, these activities have probably never been more important.
But each spring, mid-way through March, another event takes place. The Hospices de Nuits flies somewhat under the radar, but has a similar history, the same dedication to great wines and a worthy charitable cause as its illustrious neighbor in Beaune. And this year, Elden Selection's Dennis Sherman went along to discover the magic and buy at the auction, held in the ancient cellars of the Château du Clos-de-Vougeot.
There has been a hospital at Nuits-Saint-George since 1270 (even earlier, in fact, than the one at Beaune). From 1633, the hospital began to build up its own wine holdings, donated by local benefactors over the next 300 years. This year, the auction comprised 18 wines, making it a smaller but arguably more exclusive event. Its small number of attendees, due in part to the current coronavirus restrictions, meant that only about 50 lucky attendees got to take part.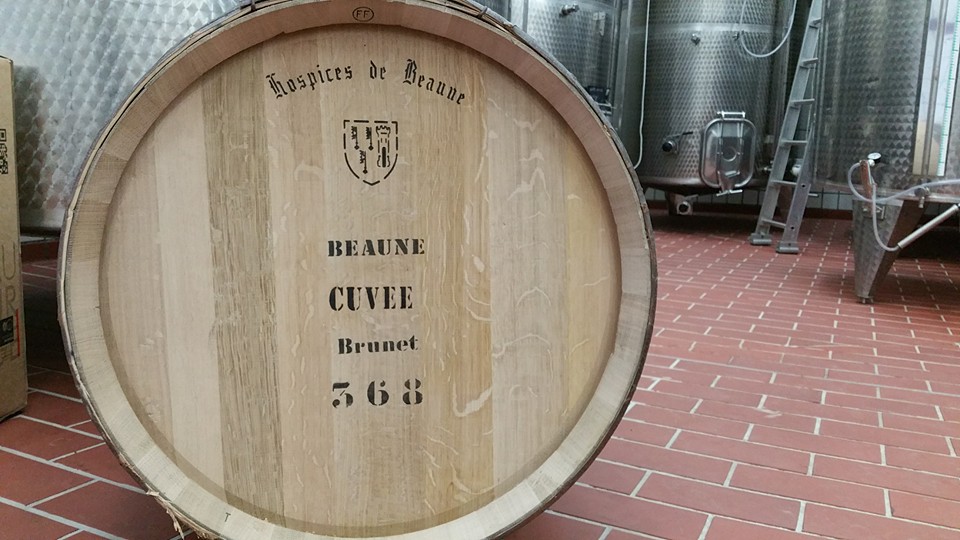 At these auctions, wine is bought 'En Primeur' – by the barrel, prior to bottling or aging, in anticipation of its future character and value. A 'futures market' for wine, in other words. It's not an easy thing to do well; the wines on offer are only weeks or months old, and many variables will dictate how they turn out and how well they will age. Wine is usually a matter of the heart, where emotions and memories dictate what we buy and from whom, but sometimes our heads can also come into it – and these auctions let both the head and the heart decide on which wines to go for.
You might buy En Primeur for several reasons:
You're emotionally attached to the wine, or the producer (or both!) and you're backing them now because you believe in their wine's future;
You're making a good old-fashioned investment – and you're buying the wine at the best price it will ever be sold at. When it appreciates in value, your hunch will pay off;
You're securing a rare wine which is hard to come by, while there is still a good supply of it.
The sums of money raised for charity at the auctions are not insignificant; nearly €2m this year, for the Institut Pasteur hospital. The sales are usually dominated by red wines, but the single white which went under the hammer certainly raised more eyebrows – a 1er Cru Les Terres Blanches Cuvée Pierre de Pême, sold for €54,000.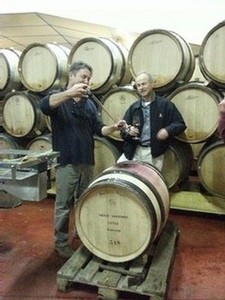 Elden Selections bought in 2019 and 2020 – in both cases, the Nuits Saint Georges 1er Cru Rues De Chaux, being raised by a producer who has worked with Elden for decades – the inimitable Pascal Marchand, of Maison Marchand-Tawse. Before the auction, Dennis Sherman and Pascal took part in a private tasting of the wine at the Hospices.
As well as securing some fabulous wines, the Hospices auctions are an important part of Burgundy life, and for Elden Selections they speak to a higher purpose – the support of charities both locally and internationally. Elden Selections also gives to the John Hopkins Coronavirus Research Team via donations from two special mixed cases of white or red wines, 10% of whose price goes to arguably the most important cause facing the world today. Similarly, they also take part in the High Museum Wine Atlanta Wine Auction – the largest charity wine auction in the USA and a significant benefactor to the arts. 'Doing well by doing good' – and at the same time sharing some of the best wines in the world – is something we can all raise a glass to.
Elden Selection's Burgundy Wine Club offers members the chance to find out more about the wines of Burgundy, sending four shipments per year. Members also receive invitations to member-only virtual events in the US; 2 specially selected wine glasses; tasting notes; and the chance to win a stay at the Burgundy manor house Domaine de Cromey.