November 23, 2021 | Elden Selections
Chardonnay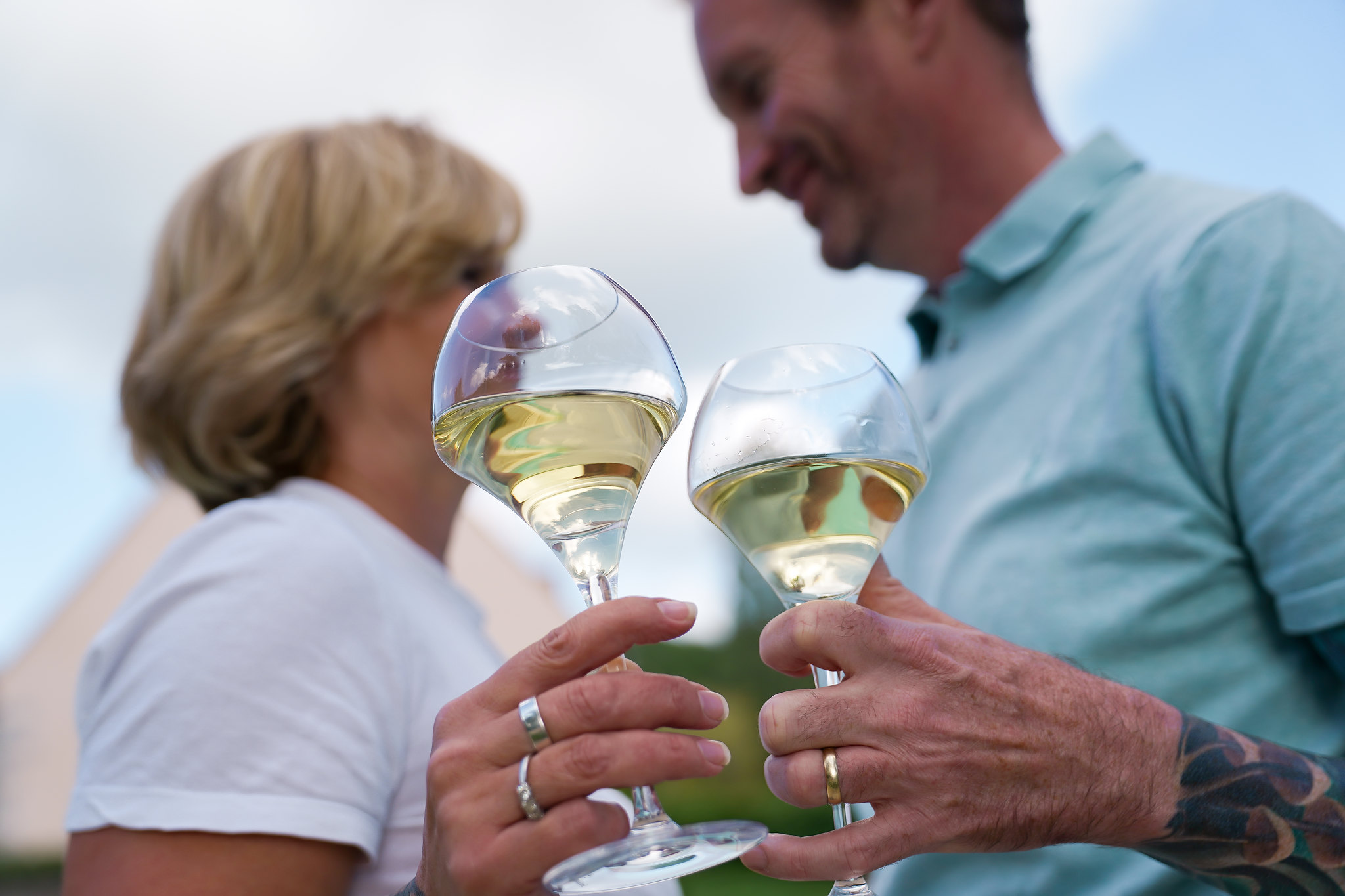 Writing an article about Chardonnay is a little like writing about baseball or golf. It's been written about almost exhaustively – it's globally well known, beloved by millions, and few have anything new to say about it that hasn't already been said. But that doesn't mean it isn't a topic worth writing about. It's different for everyone, and not everyone knows everything (some do, and you folks can read on with that warm glow inside which comes from knowing it already).
And so, what better way to start than with a little-known fact about the origins of the name Chardonnay. As with so many things in the world of wine, it is a derivative of another name, and goes back a very long way – to the 10th century Roman name Cardonnacum, meaning 'place of thistles', ('Chardon' being French for 'thistle').
But prickly and sharp this grape is not – in fact, as the world's favorite white-wine grape, it is known for its smooth, often exotic flavors and its sometimes oaky richness, depending on who has made it. But thistle-like may be an adjective we could apply to another character from the history of this glorious grape, namely the wife of the Emperor Charlemagne, who (it is said), ordered that only white grapes be planted in Burgundy for her husband to drink, to prevent unfortunate beard-staining for the hirsute Emperor.
For those wishing to avoid staining their own beards, or those of their loved ones, look no further than the world-beating array of Chardonnays that Elden Selections has to offer. Every taste and price range is catered for, from the everyday wine to the Grand Cru, with lots of choice in between.

Beloved by the Emperor, one of the Chardonnays for whom there just aren't enough superlatives is the famous Corton-Charlemagne - for example, the Jean-Jacques Girard Corton Charlemagne Grand Cru. This is an impeccable wine, with a nose of elegant complexity of honey, nuts and flowers, soft fruits and citrus. There's power in the attack, but the finish is mineral, suave and long. Elden also offers a superb Marchand-Tawse Corton-Charlemagne Grand Cru – a grown-up wine, lean but not stark; full but not fat. Remarkable minerality, and big-time delicious. There are many great Premier Cru Chardonnays to get your teeth into as well, like the Domaine Jean Fery Savigny les Beaune 1er Cru 'Les Vergelesses' Blanc fresh, elegant fruit notes with spice tones and a hint of honey and flinty smokiness; and the Domaine Borgeot Chassagne Montrachet 1er Cru 'Chenevottes', with extremely bright with citric acidity and floral aromas that are finely chiseled, and with a concentration that finishes long and intense.
But there's also a real opportunity here to taste some of the world's most enjoyable wines at every-day prices, with Elden's 30 wines under $35 deal (yes, you read that right!) Take the Elise Villiers Vezelay 'Le Clos', lively and mineral, like a classy Chablis. And the Agnes Paquet Bourgogne Chardonnay, which is like biting in to a bunch of grapes, with a fantastic freshness – and both at less than $35.
Chardonnays like these are the result of centuries of cultivation, with a generous helping of love and dedication. It hasn't always been smooth going for French Chardonnay - in 1976, at the so-called 'Judgement of Paris', a panel of judges blind-tested French and American Chardonnays (and some reds too) which led to the controversial outcome that the USA scored the highest. The result, (obviously to be taken with a pinch of salt and a reassuring glug of Burgundy Chardonnay), nevertheless shows that Chardonnay can be grown all over the world, and represents something of a blank canvas on which the winemakers can do as they – imparting their own personality.
And this is an important point – Chardonnay has such prominence because of its unique characteristics and its devoted fan base. It can be something different for everyone. Unlike some white grapes, such as Riesling, it does not have a particularly strong flavor of its own, and therefore responds very well to terroir, fermentation and oak. It readily takes on the characteristics of a particular region, and whatever traits the winemaker wants it to – making it a faithful friend whatever your tastes in wine are.