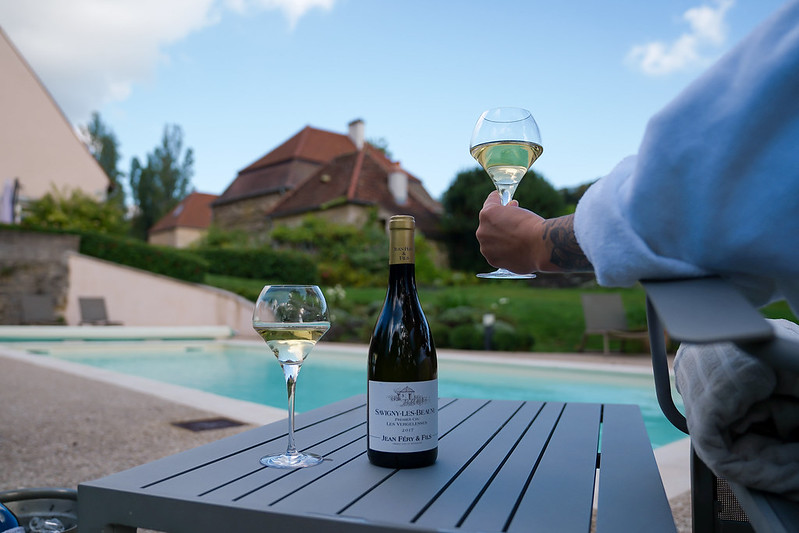 Winemaker Spotlight:
Jean Dauvissat Pere Et Fils
Jean-Baptiste Ponsot
Domaine Cary Potet
Domaine Gilles Bouton
Domaine Michel Rebourgeon
Domaine Jean Fery

Recipe Spotlight:
Skate, Mussels & Fennel
Roasted Bresse Chicken

Blog Spotlight:
Chardonnay
Why Choose Burgundy? Part 1 - the Grapes
Anything But Chardonnay...
Domaine Jean Fery
Chardonnay – The Ultimate Expression of Chardonnay
Full Bodied Chardonnay
This is not a very Burgundian category. Chardonnay, by nature, likes to come to maturity slowly. If it gets too hot, the acidity and freshness gets cooked out of it. This is why many folks don't appreciate California Chardonnay: it's 'flabby', with low acidity. Add to that a high percentage of new oak, and you get 'Full-Bodied' Chardonnay. Here in Burgundy, at least for the time being, we have a climate that suits the style of Chardonnay that we describe as fresh, 'floral' or 'mineral'. These can be simple everyday drinking whites or complex classic white Burgundy made for aging.
A classic example is a Chablis 1er Cru called 'Fourchaume'. It's a vineyard that gets great exposure to the sun all year long, giving it an extra degree of sugar ripeness at harvest. That ripeness translates to alcohol and hence 'body'. If you like a big fat Chardonnay, try a Chablis Fourchaume; I would expect that it will be speaking your language, even if it is French!