TOP
Domaine Jean Fery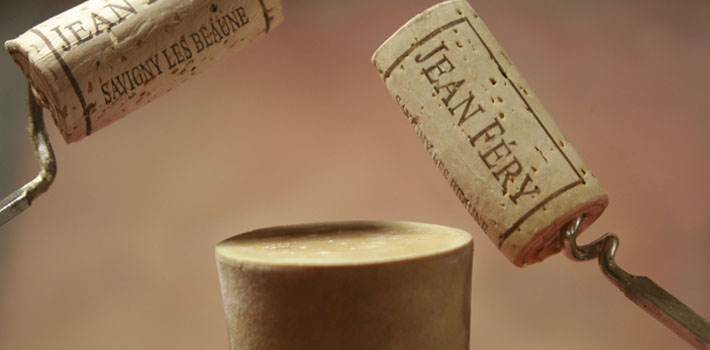 Appellations
RED WINES
CÔTE DE NUITS
Côte de Nuits Villages "Clos de Magny"
Nuits-Saint-Georges "Les Damodes"
Vosne Romanée "Aux Réas"
Vosne Romanée 1 er Cru "En Orveaux"
Morey-Saint-Denis
Gevrey Chambertin "Les Crais"
Vougeot 1 er Cru "Les Cras"
CÔTE DE BEAUNE
Bourgogne Hautes-Côtes-de-Beaune
Savigny-Les-Beaune "Sous la Cabotte"
Savigny-Les-Beaune 1 er Cru "Les Vergelesses"
Pernand Vergelessess 1 er Cru "Les Vergelesses"
Aloxe Corton 1 er Cru "Les Guerets"
Corton Grand Cru
WHITE WINES
Bourgogne Chardonnay
Rully 1 er Cru "La Pucelle"
Pernand-Vergelesses "Les Combottes"
Savigny-Les-Beaune "Ez Connardises"
Savigny-Les-Beaune 1 er Cru "Les Vergelesses"
Puligny-Montrachet "Les Nosroyes"
Chassagne-Montrachet 1 Cru "Abbaye de Morgeot
Meursault "Les Narvaux"
Meursault "En Dressolles"
Meursault 1 er Cru Les Bouchères
Corton Grand Cru
Domaine Jean Fery
Domaine Jean Fery & Fils is a family-run winery located in the beautiful village of Échevronne between Beaune and Nuits-Saint- Georges. The vineyards span over 34 acres from the north to the south of Burgundy in famous appellations.
Jean-Louis took over his parents' estate in 1988 and made his childhood dream come true: providing the family estate with the means to develop further through investment in infrastructuire and the purchase of new vineyards.
The vineyards are farmed organically. They have been certified by ECOCERT since 2011. This requires a lot of hard work and dedication. Jean-Louis takes pleasure in a hands-on operation style, organizing the year-round works on the estate. He is also, it seems, always on the look-out for new vineyards, as the revised list of the domain's holdings suggests.
Quality is priceless, he says.
Vinification
Vinification in white sees the grapes brought whole with stems attached to the winery where they are pressed immediately with a pneumatic press to avoid any chance of oxidation. The juice is kept cold and left to settle out for 24 hours before being fed into oak barrels (50% new oak) to begin the alcoholic fermentation under temperature-controlled conditions.
There is then a twice monthly stirring of the lees until the end of the malo-lactique fermentation. The wines are then fined with bentonite clay and passed through a light plate filter before bottling.
Vinification in red see the grapes totally destemmed before being put into open vats where a low temperature maceration of 5 days facilitates extraction, keeps the fruit fresh and develops complexity to the juice. Fermentation begins with indigenous yeast (no yeast added). Symbiotic yeasts lend more complexity to the juice as well. Temperature is kept below 30C (higher would stop fermentation) with dry ice and a cooling unit.
As the cap forms, the wine is pumped over the cap to keep it wet and to aerate the juice, further stimulating fermentation. This fermentation last about 3 weeks with the cap punched down 3 times daily to extract phenolics for color and tannin.
The free run wine is separated from the pomace, which is then pressed with a pneumatic press. The free run juice and the pressed juice are then combined, and let to settle by gravity before the juice is racked off the must. The juice is then transferred to oak barrels where it stays through the malo-lactique fermentation. It is then racked to clear it. Red wines of the domain are neither fined nor filtered.