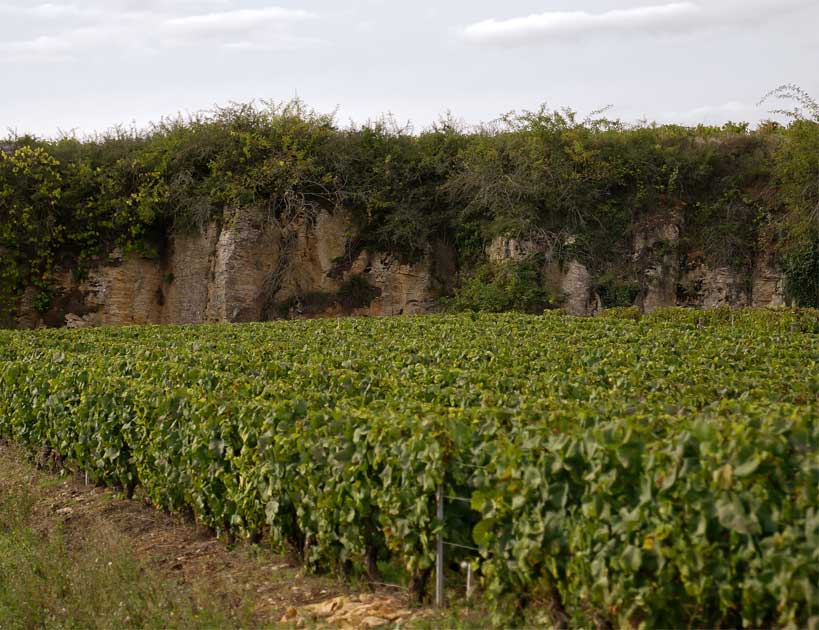 Winemaker Spotlight:
Domaine Borgeot
Jean Dauvissat Pere Et Fils
Domaine Oudin
Domaine du Chateau de Vergisson
Recipe Spotlight:
Fish & Shellfish Marmite
Alfredo Tagliatelle & Sea Trout
Blog Spotlight:
The Oudin Sisters
Why Choose Burgundy, part 3 - The Terroir
The Wisdom of Old Vines
On Terroir Firma – the Secret of Successful Soil
Ellie's Cookbook – Fish Dishes and What To Drink With Them
Stephanie Saumaize and the Chateau de Vergisson
Easter Monday with the Borgeots
Crisp, Flinty, Limestone
Chablis, too, is Chardonnay. And Burgundian. Many people are at first confused by this (mainly because unscrupulous wine merchants sell any dry white wine as Chablis). But no, Chablis is a Chardonnay from Burgundy. And it is without a doubt the best example of crisp limestone minerality in all the world. You can look at some of the whites from the Mâconnais like Pouilly-Fuissé and Saint Veran; or try whites from the very southern part of the Cote de Beaune from the quarries of Chassagne-Montrachet or Santenay. But there's nothing like Chablis if you like dry white wine.
This is to say that there is a spectrum of minerality. The folks who live in Chablis like their wines 'severe', almost dusty-dry. But as you will see in the rubrique about 'Full-Bodied Chardonnay', in Burgundy, a Chablis can feature there as well. What we look for, once again, is that balance of acidity and ripe fruit. Add minerality into that balance and you get wines that have incredible focus and a really long finish on the palate.