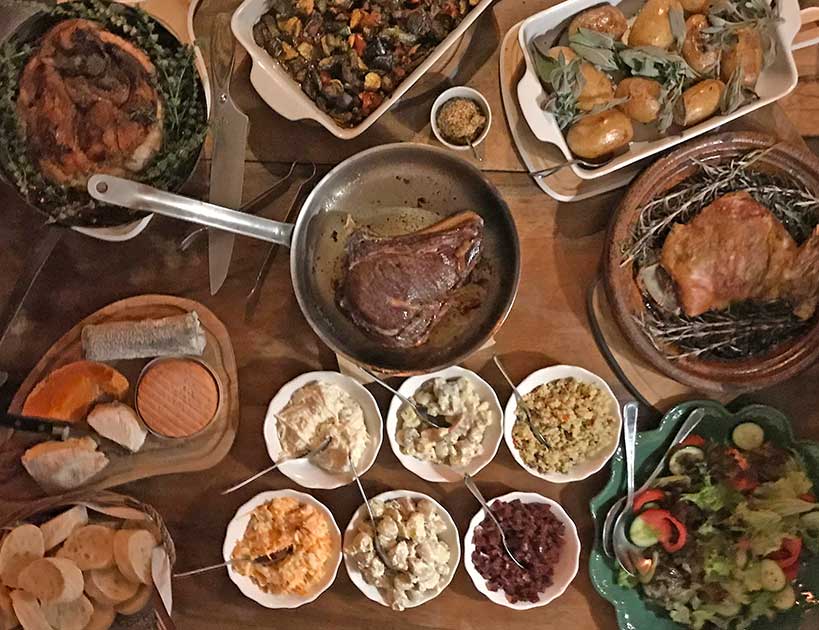 Winemaker Spotlight:
Domaine Jean Marechal
Domaine Thierry Mortet
Domaine Borgeot
Domaine Marchand Freres
Domaine Albert Boillot

Blog Spotlight:
Côte de Beaune
The Côte de Nuits – great wines, in a nutshell…

Recipe Spotlight:
Big, Bold

With very few exceptions, all red Burgundy is Pinot Noir. So you will not be surprised to know that 'Big and Bold' is a major category in Burgundy wine tasting. From north to south, from the Côte de Nuits through the Côte de Beaune and down into the Côte Chalonnaise, Burgundian 'terroir' produces wines that are rich and ripe. And in good vintages, the tannic structure will give us punchy, bold reds which range from the elegant 'fist in a velvet glove'-style (as in Gevrey Chambertin or Pommard) to more rustic, wilder expressions (as in the Maranges or Mercurey).
You must remember that in red Burgundy, depth of color is not always an indicator of power or quality. But in the years that produce the best of these big and bold-style wines, you will generally get deep dark color due to the maturity and thickness of the skins which give off color and tannins during maceration.