TOP
Domaine Jean Marechal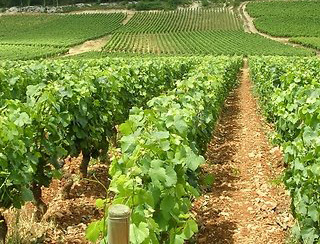 DOMAINE JEAN MARECHAL
Despite the fact that the Domaine Jean Marechal has been making wine in Mercurey from father to son since 1570, they are not so widely known as some of the other producers in the appellation. Which suits us here at Elden selections just fine. Whatever reason for the domain remaining undiscovered in this generation, we are here to report that this is one of the shining stars in Mercurey. Following in the footsteps of the current appellation locomotive, Bruno Lorenzon, the Domaine Jean Marechal is producing top flight wines that are fine and elegant.
The domain works 8 ha (a little over 19 acres) of vines in appellation Bourgogne, Mercurey and Mercurey 1er Cru. The premiers cru are in some of the best parcels in the appellation: Clos l'Eveque, Champs Martin, Les Nauges, Les Byots and the Clos Barraults (both red and white).
Vineyard work is mainly manual and ever meticulous, in the belief that there is no such thing as good wine without good fruit. Plowing is systematic, using interceps to force roots to dig deep and to maximize rain absorption.
Yields are intentionally limited by severe suckering, insuring concentration and aromatic complexity.
At harvest, the grapes are destemmed, with a long temperature-controlled fermentation. The cap is punched down twice a day to get good extraction. Aging is in oak, with the percentage of new wood judged each vintage.