TOP
Domaine Albert Boillot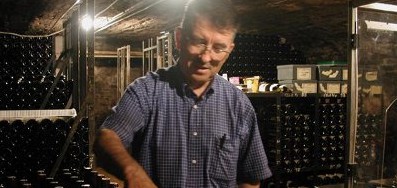 WINES
WHITE
Bourgogne Chardonnay
RED
Bourgogne Pinot Noir
Volnay 'Les Petits Poisots'
Pommard 1er Cru 'Les Chanlins-Bas'
Pommard 1er Cru 'En Largilliere »
Cremant de Bourgogne 'Blanc de Noir'
Domaine Albert Boillot
Raymond Boillot of Volnay is part of the greater Boillot family, and a cousin of the illustrious Henri Boillot of Domain Jean Boillot.
He is a winemaker of some 40 harvests, and has a pedigree as an oenologist and 'maitre de chai' for the Reine Pedauque for most of his career.
Situated in the communes of Volnay and Pommard, the Domaine Albert Boillot produces appellations Bourgogne white and red, Volnay and a Pommard 1er Cru. These vineyards total just under 10 acres, and produce on average 20,000 bottles a year.
Raymond Boillot makes wine in the traditional manner, but with the benefits of modern oenological work. The wines are raised in French oak, of which 30% are less than 4 years old. The wines are therefore not marked by much new wood.
The wine is sold at the property, directly to the consumer. Elden Selections are the first to import them into the US.