Pickled Red Cabbage and Cherry Salad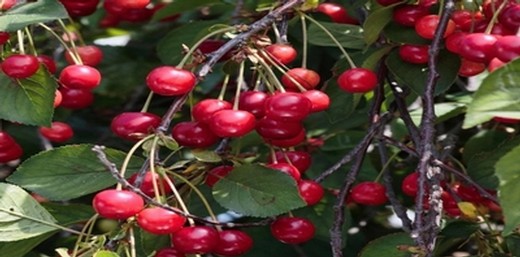 Recipe Date:
May 25, 2020
Measurements:
Imperial (US)
This pickled cabbage is good all on its own, but when cherries are in season they make the salad even more interesting. We like to serve this on a summer buffet table with grilled chicken.
Ingredients
1 1/2 of a medium-sized head of red cabbage
2 cups of red cherries pitted
For the pickling mixture:
1/3 cup red wine vinegar
1/3 cup granulated sugar
1/3 cup dry sherry
For the vinaigrette:
2 small shallots finely chopped
2 tablespoons sherry vinegar
3 tablespoons chopped fresh dill
6 tablespoons of light salad oil such as canola
Fine sea salt and freshly ground black pepper
Directions
Cut the half head of red cabbage in half and remove the core. Slice thinly, or shred as you would for cole slaw. Place the cabbage in a bowl with the pitted cherries.
Put the sugar, vinegar and dry sherry in a saucepan and bring to a boil. When the sugar has dissolved, pour the hot mixture over the cabbage and cherries. Toss well and continue to toss from time to time until the mixture cools to room temperature (at least 2 hours).
Make the vinaigrette by whisking the salt, vinegar, shallots and black pepper together in a bowl. Whisk i the oil and the dill.
Drain the cool and wilted cabbage in a colander, shaking off any excess liquid. Return o the bowl and toss with the vinaigrette. Serve at room temperature or slightly chilled.
Back to Recipes