Warm Beef Carpaccio with Gorgonzola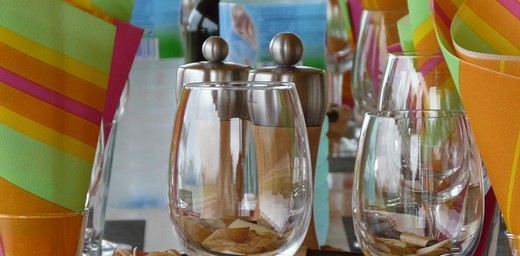 Recipe Date:
February 5, 2021
Measurements:
Imperial (US)
This tenderloin carpaccio is served warm…and just warm, not cooked. This makes the meat meltingly tender and releases flavors. Serve with the tomato salad below for a wonderful summertime meal. Do these on individual heat proof serving plates as they need to stay in a hot oven for 4-5 minutes or alternatively on two oven trays. Make sure your beef tenderloin is well chilled (put in the freezer for ½ hour) before slicing or have your butcher do this for you. It is imperative that the slices are paper thin. If need be pound the slices between sheets of parchment paper.
Ingredients
1 lb thinly sliced quality tenderloin
1 lb gorgonzola
olive oil
5 organic tomatoes
Directions
Warm Beef Carpaccio with Gorgonzola
Pre-heat oven to 400°F with two racks.
With paper towel, lightly oil the plates or trays and lay out the slices of beef in one layer over lapping slightly. Dot the beef slices with pieces of the gorgonzola. Tear over the radicchio leaves.
Put the plates in the oven for 4-5 minutes. Just until the edges of the meat start to go slightly brown and the cheese softens.
Remove from the oven and drizzle over the extra virgin olive oil. Season with the sea salt and black pepper and serve with a tablespoon or two of the tomato salad in the center.

Tomato Salad Recipe:
Halve the tomatoes and squeeze out the seeds. Finely chop the flesh and leaving behind any liquid put the tomatoes in a small bowl. Tear the basil, add the chili and season with olive oil and salt.
Back to Recipes