Snails with a Parsley Puree and Tomato Coulis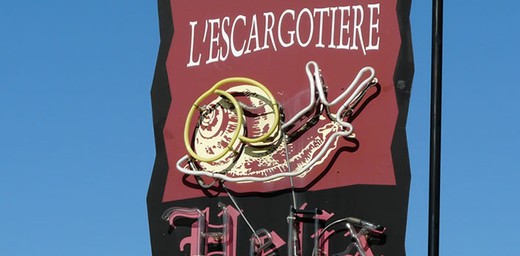 Recipe Date:
February 5, 2021
Measurements:
Imperial (US)
When you buy your snails please ensure that your tin states that they are from Burgundy, France. There are lots of inferior types available. The richness and acidity of the sauce compliments the snails. We served with White Burgundy Wine.
Ingredients
1 tin snails
1 sprig parsley
3 garlic cloves
3 shallots
3 ozs butter
1 cup white burgundy wine
1 lb ripe tomatoes (you can used good quality tinned)
Directions
Place the snails in a sauce pan along with the court bouillon from the tin and add enough water to cover.
Bring just to a simmer, drain immediately and rinse under cold water. Reserve.
Blanch the parsley in a large pot of salted boiling water for 4 minutes. Drain and refresh under cold water. Squeeze out any excess water and puree the parsley in a food processor until smooth. In a small saucepan heat the butter gently. Add the parsley and season to taste.
Saute the garlic and shallots in 2 tablespoons of butter until soft, add the wine, increase the heat and reduce by half. Add the tomatoes and the snails and sauté over a brisk heat for 5-7 minutes, tossing gently. Remove from the heat and swirl in the remaining 2 tablespoons of butter. Season to taste. Have ready six warm shallow bowls. Place a couple of tablespoons of parsley puree on one side and the snails on the other. Serve at once.
Back to Recipes