Shallot, Leek & Époisses Cheese Tart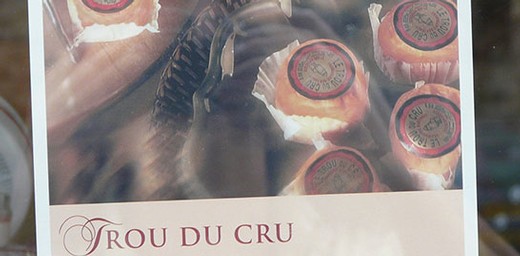 Recipe Date:
April 26, 2019
Measurements:
Imperial (US)
People who live around the village of Burgundian village of Epoisses will tell you unequivocally that there is no better cheese on earth than 'their' Epoisses. And we heartily agree.... But its one weak point is that it does not travel well. Epoisses is a whole milk soft cheese that is washed with marc de Bourgogne as it ages to keep it from developing a skin. When it is ripe and ready, it is a real delice. But when it is a little too old, it can become ammoniated, and too strong. More and more, we're seeing Epoisses in good condition far away from its native Burgundy. If you find it in your specialty market, (I have seen it in Whole Foods Supermarkets on the east coast) look for a moist, brandy colored skin. It should fill its box, and not have shrunk away from the sides. Avoid dark orange, slimy or crusty skin. And sniff it to be sure it does not smell of ammonia. Other smells are ok, though … it can be pretty pungent. I like to serve this tart with a mixed green salad with walnut vinaigrette. And as a lunchtime main course, we can't think of a better wine pairing than our perennial favorite, Bourgogne 'Clos de la Carbonade' 2017 from Domaine Borgeot. Everyone says 'red wine with cheese', but these sorts of creamy, heady cheeses go beautiful with the clean crisp minerality of a chiseled chardonnay with little or no wood. So go find yourself a lovely Epoisses, invite some friends for lunch, and pop a cork on a Clos Carb (as we call it).
Ingredients
2 tbsps unsalted butter
4 medium leeks, white and pale green parts only
4 shallots sliced thinly
1/3 cup red wine vinegar
2/3 cup red wine
Freshly ground black pepper
1 Époisses cheese (250gr)
Directions
Shallot, Leek and Epoisses Cheese Tart
Preheat the oven to 400°F.
Blind bake the pâte brisée tart shell.
Cut the leeks into 1-inch pieces. Soak them in a large bowl filled with cold water for a half an hour to remove any grit. Blanch the leeks in boiling salted water for 5 minutes. Refresh by plunging them into very cold water. Place on paper towel to drain.
Sweat the shallots in a small sauté pan with the unsalted butter. When soft, add the vinegar, let bubble for a minute or two then add the red wine. Reduce this to nearly syrup.
Layer the bottom of the blind-baked tart shell with the shallot syrup. Add the leek pieces and the cubed Epoisses, grind over some black pepper. Bake for 10 minutes until the Epoisses has melted. Serve the tart immediately.

Savory Pie Crust – Pate Brisee
Makes two 10-inch tart shell bases.
I like to use 10-inch fluted tart pans with removable bottoms rather than traditional quiche dishes. Savory tarts that use a pate brisée are normally blind baked (with the exception of the Onion Tart which bakes for 40 minutes and needs no pre-cooking)... Since this recipe makes enough dough for 2 tart bases you can freeze half the dough for another time. Just defrost it slowly over night in the fridge before using.
Combine the flour, butter and salt in the bowl of a food processor. Blend for 20 seconds until the butter is well incorporated. Stop the machine and add the egg yolks and water. Process again until the mixture just starts to form a ball. Dust the pastry lightly with flour, cover in wax paper and let rest in the refrigerator for a half hour or so.
Divide the dough in half (freezing one half for another time) and roll out on a floured work surface. Line your tart pan with the dough, prick with a fork and refrigerate for at least an hour. I find that this pastry does not need to be weighted with beans or rice. It shrinks ever so slightly though you should try and fold the excess pastry over around the rim and pinch this to form a slightly higher pastry collar than the tart rim.
Preheat the oven to 400° F. Bake the tart shell for 20 minutes or so without coloring.
Back to Recipes