Hake and Mussels in a Garlic and Parsley Broth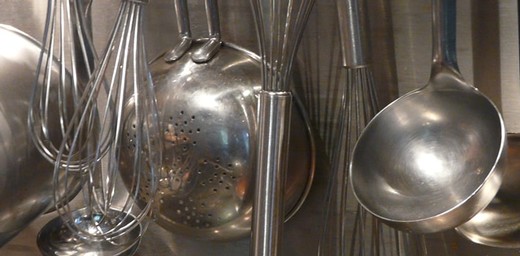 Recipe Date:
February 6, 2021
Measurements:
Imperial (US)
The 'beurre d'escargots' is the garlic and parsley butter that we serve our snails with in Burgundy. No snails here, though! Use any white-fleshed fish for this dish. I like hake, but you will find different fish where you are than I get here. Make this in the spring when fresh peas and asparagus are plentiful in the local markets. We are spoiled here in France with the wonderful and plentiful Bouchot mussels from the Normandy coast. But when cooking in the states I have also found King Edward Island mussels to be delicious. Small clams would also work in this dish. The minerality of Saint Romain white accentuates the delicate textures here, and brings another note of 'missing snails' to the escargot butter!
Ingredients
2 lbs mussels
1 cup white burgundy wine
12 asparagus
1 lb peas
1 onion
1/4 lb parsley butter
2 cloves garlic
Directions
In a large soup pot with lid, add the wine. Bring to a boil and after a couple of minutes add the mussels. Cover the pot and steam open the mussels. Remove from the heat, and lift out the mussels with a slotted spoon. Pour the mussel juice into a Pyrex cup and allow any grit to settle out. Cover the mussels to keep them warm.
In another saucepan bring 2 quarts of salted water to a boil. Add the peas, asparagus and onions. Cook for 5 minutes, drain gently, return to the pan and cover to keep warm.
Pour the reserved mussel juice into a small saucepan leaving behind any gritty residue and reduce the juice by ⅓. Add the parsley butter and emulsify with a hand held immersion blender or whisk in the butter so the mixture is frothy.
In a large non-stick sauté pan with lid, heat the olive oil until fairly hot. Season the fish on both sides with salt and pepper and add to the pan skin side down. Add the crushed garlic clove, and cover the pan. Reduce the heat and let cook for five minutes.
Have ready six large shallow warm bowls. In each put the fish pieces in skin side up. Add some of the mussels to each and divide the vegetables among the bowls. Ladle over the parsley juice and serve immediately.
Back to Recipes