Duck Breast with a Quince Paste Sauce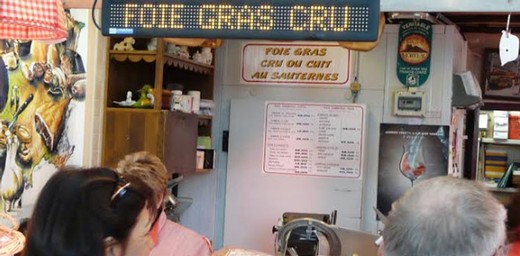 Recipe Date:
February 6, 2021
Measurements:
Imperial (US)
The magret is the breast of a duck that has been fattened to make foie gras. It is dark, rich meat without being gamey. Since foie gras production has been 'democratized' in France (meaning that a lot more farmers have gone into foie gras production because it pays), there is consequently a lot of magret produced as well. Here in Burgundy, we are more likely to find magret than normal duck breast. But if magret is unavailable, choose large, plump duck breasts. These days quince paste is easily found in specialty shops, usually at the cheese counter. It is traditionally served sliced to accompany Spanish Manchego cheese. In this recipe it is turned into a luscious sauce to serve with sautéed duck breast. Great with black beans or wild rice. Add a crisp green vegetable, like watercress or blanched snow peas.
Ingredients
3 large plump duck breasts
1/4 lb quince paste, cut into small pieces
6 tbsps water
2 cloves garlic, peeled
1 tsp coarse sea salt
Pinch of ground cinnamon
Freshly ground black pepper
3 tbsps extra virgin olive oil
1 lemon, juiced
1 tbsp sherry vinegar
Directions
In a small saucepan melt the quince paste in the 6 tablespoons of water by heating and whisking until the paste dissolves and forms a smooth loose sauce without lumps. Let cool slightly.
In a small bowl pound the garlic with the sea salt to form a paste. Add the cinnamon, black pepper and olive oil. Add this to the warm quince sauce. Whisk in the lemon juice and sherry vinegar. Taste for seasoning.
Score the skins of the duck beasts for even browning. Lightly oil a heavy sauté pan and put over a medium heat. When hot, cook the duck breasts skin side down for 6-8 minutes until the skin is evenly browned. Drain off most of the fat and turn the breasts to continue cooking either in the oven or on the stove top for another 5-8 minutes depending on their thickness and how well done you like duck meat. Season the breasts with salt and pepper and reserve warm, covered loosely with foil and left to rest 5 minutes before slicing.
Re-warm the quince sauce adding any juice that has accumulated in the duck pan. Cut each duck breast in half and slice each half into slices. On each warm plate spoon a pool of the sauce and top with the duck slices. Serve with your vegetable of choice.
Back to Recipes