Canape of Scallop, Caviar and Pink Pepper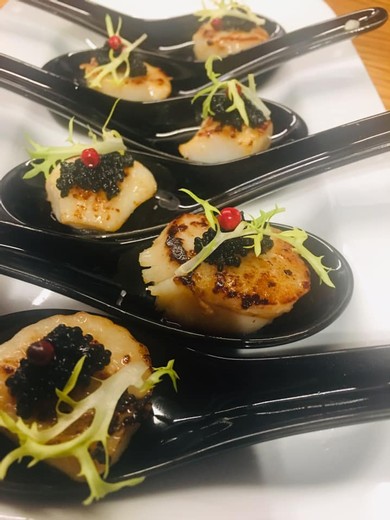 Recipe Date:
November 19, 2020
Measurements:
Imperial (US)
Ingredients
3 best quality scallops
knob of butter
2 ozs best possible caviar
6 pink peppercorn
Directions
Directions:
Slice each scallop along the centre to create two thinner slices, oil slightly.
Heat a skillet very well and add the scallops, caramelize and turn, reduce heat and add the butter, glaze the scallops and remove.
Serve on a canape spoon with the caviar and one peppercorn.