Black Truffle with Sage & Onion Potato Rösti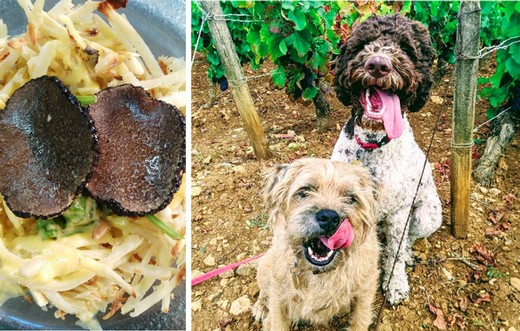 Recipe Date:
November 19, 2020
Measurements:
Imperial (US)
Ingredients
1 large or 2 small fresh truffles
3 potatoes (maris piper) peeled and coarsely grated
1 egg, lightly whisked
1 tsp plain flour
1/4 tsp baking powder
6 leaves of sage finely chopped
1 clove garlic finely grated
3 tbsps vegetable oil for frying
Directions
STEP 1
Finely slice the truffle saving the center slices for the garnish, the rest can be chopped and set aside.
Squeeze any excess water out of the grated potatoes, then tip into a bowl and mix well with the egg, flour, baking powder, onion, garlic, chopped sage leaves, and chopped truffle. Season well. Heat 2 tbsp oil in a large non-stick frying pan over medium heat, and spoon the mixture in to make 4 röstis, flattening them down with the back of a spoon into disc shapes. Cook for 5 mins each side until golden brown and crisp, then drain on kitchen paper. Can be made up to 8 hrs in advance and kept in the fridge (see tip).
STEP 2
When ready to serve, heat the remaining 1 tbsp oil in the frying pan over medium heat. Add the whole sage leaves and cook for 20 secs until crisp but still green. Drain on kitchen paper and top each rösti with a fried sage leaf. Garnish with the beautiful slices and serve.
Back to Recipes