TOP
Jean-Claude Rateau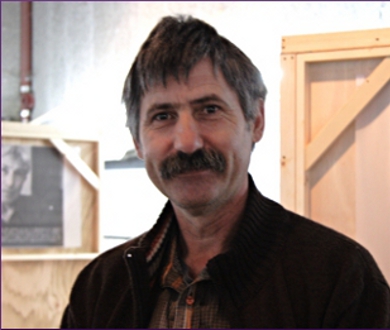 APPELLATIONS
Whites
Bourgogne Hautes Cotes de Beaune
Cote de Beaune 'La Grande Chatelaine'
Beaune 'Clos des Mariages'
Beaune 1er Cru 'Les Coucherias'
Reds
Bourgogne
Bourgogne Hautes Cotes de Beaune
Beaune 'Clos des Mariages'
Beaune 'Les Prévoles'
Beaune 'Les Beaux et Bons
Beaune 1er Cru 'Les Bressandes'
Beaune 1er Cru' Les Reversées'
Jean-Claude Rateau, who has arguably the most famous mustache in Burgundy, is incontestably the godfather and guru of biodynamic wine farming here in the region. When, in 1979, Jean-Claude converted his then 5 acres of vines to biodynamic production, he was the first. And his neighbors thought he was nuts. Nearly 40 years later, the proof is before your eyes, and there are dozens of biodynamic producers, and many more who use the methods without claiming accreditation. If you see Jean-Claude's vines today, after all these years of loving care and (some would still say 'voodoo), you can easily see where his rows end and his neighbors' begin. The life of the soil and the vitality of the vine is that obvious.

Wine making was in Jean-Claude's blood from the earliest age. His family were part-time vignerons, owning a couple of acres and making wine for a family of land owners (with whom Jean Claude still works). After his studies at the Lycee Viticole (the wine high school in Beaune), Jean -Claude did what so many young vignerons do today, he set off on a tour of other wine regions. And it was in Brouilly, in the Beaujolais, that he first encountered biodynamics.

On his return to Burgundy in 1979, he set up his domain and made his first trials with biodynamic methods in a Beaune vineyard called 'Clos des Mariages', making the very first biodynamic wine in Burgundy. His association with the land owners that his family had worked with developed fruitfully, and Jean-Claude's domain grew over the next decade to over 20 acres and 14 different wines. His early work and collaboration with such notables as Claude Bourguignon (a soil microbiologist who in the '80s famously said that the soils in Burgundy's vineyards had about as much microbiological activity as the Sahara) and Yves Herody (who has done the soil analysis for our plantation at Domaine de Cromey) brought Jean-Claude into the inner circle of those who pioneered the study of 'terroir' in Burgundy, and to the foundation of an association of which he remains the president.

Today, on 15 parcels, in 12 different 'terroirs', Jean-Claude proposes a comprehensive selection of Beaune 'terroirs' in white and red: 4 regional appellations; 7 different village appellations and 3 premier crus.

His vineyard work is entirely based on this notion of 'terroir'. The extraordinary potential of Beaune's brown limestone soil for producing deep, concentrated wines that age well has been his life's study. Each soil type demands a different approach, and each period of the year has its tasks. In winter, the soil is dug deep to allow frost to crumble what has hardened during the previous year. Springtime means aeration to stimulate the microbiologic life and break down what is left of any compost. And at the end of summer, the vineyard goes back to wildflower meadow.

In the cellar, Jean-Claude uses a minimum of sulfur, leaving the wine on its lees until bottling. The harvest can be partially de-stemmed, or not at all, depending on the vintage and the 'terroir'.