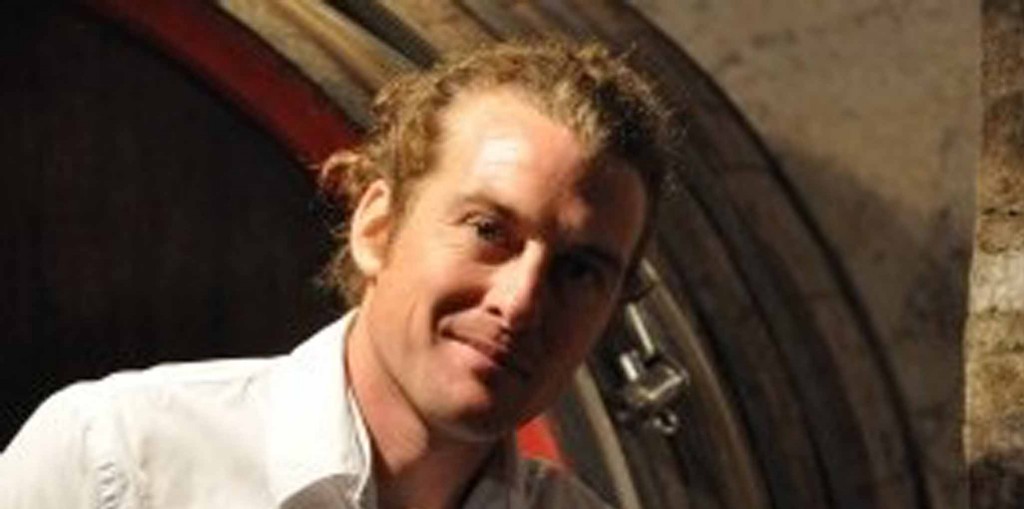 Appellations
Moulin a Vent
Moulin a Vent 'Dernier Souffle'
Moulin a Vent 'Champ du Cour'
Manganese Rosé
Manganese Rosé Sparkling
Domaine Richard Rottiers
Richard Rottiers has winemaking in his blood, but he's not from the Beaujolais. Originally from Chablis, he went to the vineyards of Moulin-a-Vent because he knows the potential there.
Yields in Moulin-a-Vent are always naturally low, making this the most powerful, concentrated and long-lived of the Beaujolais cru.
An older Moulin can easily be mistaken for a Pinot Noir from the Cotes de Nuits. Hence the interest.
Richard created his domain in 2007, taking on established vines aged between 40 and 80 years. His driving passion is the chance to experiment with innovative organic viticulture. His aim is to have his vineyards transformed to bio production by 2014, and from there to vinify wines that are true to the noble nature of Moulin-a-Vent.
Before taking on his domain in Romaneche-Thorins, Richard traveled widely to learn about vinification and the culture of wine around the world. From his native Chablis to the south of France in Gaillac and the Luberon, to South Africa and New Zealand and finally to Beaujolais where he worked for a time in appellation Brouilly, Richard honed his skills and broadened his horizons.
Principles
Pruning in 'goblet' leaving 6-8 buds helps control yield.
Removing springtime buds and vine growth allowing aeration of the grape bunches, thereby reducing the risk of rot.
The soil is planted with a temporary ground cover that is plowed in.
The efficiency of treatments is enhanced and reinforced by herbal infusions and extractions.
Harvest is manual and each grape bunch inspected in the vines to assure that the best quality fruit arrives at the winery.
Vinification
Grapes are carefully selected before going into the temperature controlled tanks. The objective of this first phase is to delicately extract the Gamay fruit and the finesse of the terroir of Moulin a Vent. The final balance of the wine is achieved by moderate temperature fermentation before a winter in oak barrels.
Each parcel of vines is vinified separately to be able to adapt techniques to fit the micro-climate of each vineyard. Vinification is traditional, semi-carbonic (meaning partially fermented in closed vats), using gentle extraction techniques.
Temperatures are kept constant in order to bring out the fruity aromas of fermentation and the naturally present tannins. After being pressed, the wines are transferred to classic Burgundian barrels and larger casks (foudres) for the malo-lactic fermentation. The wines are aged for between 6 months ( for the classic Moulin a Vent) and 10 months (for the Champ du Cour).
For the rose, the grapes stay about 12 hours on the skin for a light extraction. Fermentation is maintained at low temperatures to bring out the fruit and finesse of the grapes. Fermentation is stopped by cold-chilling before all of the sugar has been vinified.