TOP
Domaine Mouton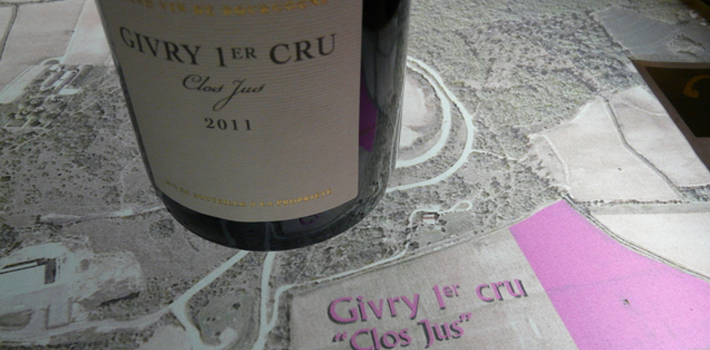 Appellations
GIVRY Rouge 1er Cru 'Clos Jus'
GIVRY Rouge 1er Cru 'Clos Charlé
GIVRY Rouge 1er Cru 'Grand Berge'
GIVRY Rouge 1er Cru 'Grands Pretans'
GIVRY Rouge
GIVRY Blanc
BOURGOGNE ALIGOTE
Domaine Mouton
Who dare defy Mouton- Rothschild? When their big-gun lawyers said they could not use the family name to sell wine, Laurent Mouton stood his ground.
Gerard Mouton and his son Laurent work about 24 acres of vines, mostly in the appellation Givry in the Côte Chalonnaise The average age of the parcels at around 30 years,but they have some in Chardonnay and Aligote that are 50 years old and older. Givry is best known for its Pinot Noir, though there is a local following for the Chardonnay. The domain has holdings in four 'premier crus', and the Moutons are expert in preserving the distinctiveness of these 'terroirs'.
Principles
Winemakers who have most of their vines in one particular 'appellation' often have a different approach to their work than do winemakers who have several different 'appellations'. Domaine Mouton falls into the first category.
With Givry 'Premier Cru' holdings in 'Grand Berge', 'Clos Jus', Clos Charlé' and 'Grands Pretans', they strive to find what is the elemental distinction in each that sets it apart from the others, but at the same time makes it recognizable as 'Givry'. This is delicate work, and it requires attention to detail in every step in the winemaking process. Winemakers like this are often, not coincidentally, very good tasters; they become accustomed to looking for the subtle differences in wines.
Vinification
During the harvest, the principle aim is to bring the fruit to the winery intact. When ripeness has been assured, individual parcels are picked by hand, and the grapes are sorted before being put into fermentation tanks.
Handpicking and sorting avoids unnecessary stems and leaves getting into the crush. The harvest is then completely destemmed, again to avoid green tannins from stems and vegetation. Vinification is 'traditional', meaning cold maceration for 10 to 15 days, leading up to fermentation.
The classic 'floating cap' is pumped over and punched down twice a day. A modern press and temperature control equipment play an essential role in the outcome of the wine. The goal is to preserve the fruitiness of the harvest, while bringing out the minerality of the various parcels.
Half of the wine is oak-aged, the amount of oak and the age of the barrels depends on the wine and the vintage (25% new oak). The other half is raised in stainless. After a light 'Kieselghur' filtration, the wines are estate- bottled without being fined.