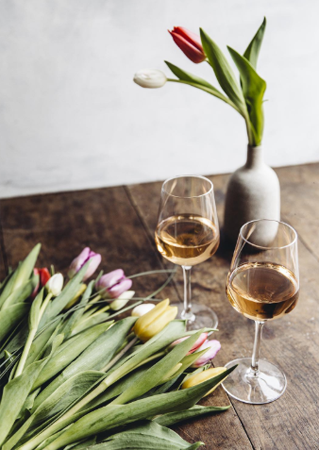 WHITE 3 BOTTLE GIFT SET
Overview
The perfect white wine gift. Includes one bottle of each:
Domaine Germain Pere et Fils Saint Romain Blanc 2017
With admirable yields (45hl/ha), this Saint Romain white is taken seriously right from the start. Add 30% new oak and 8-9 months of aging and batonnage, and you get a very classy Chardonnay with the unique and superbly subtle Saint Romain minerality, full, rich and dense, with elegant floral notes, good acidity in its youthful charm. We found this wine on a restaurant list in Santenay and were so impressed we went the next day and became friends with the producers. An excellent bottle.

Domaine Oudin Chablis 2017
Classic sweet river rock minerality and floral freshness, this is a meticulous perfectionists' Chablis 'tout-court' (as the locals call the 'village' appellation). This wine is at its peak now and will remain there for another 3-4 years. A lovely introduction to the Domaine Oudin style.

Domaine Jean Fery Savigny les Beaune 1er Cru 'Les Vergelesses' Blanc 2017
Yes, we admit, it can be complicated! There is this red Savigny-les Beaune 1er Cru 'Les Vergelesses', but the domain also makes both a red Pernand-Vergelesses 1er Cru 'Les Vergelesses' and a white Savigny-les Beaune 1er Cru both called 'Les Vergelesses' as well. To make things even more complicated, the Pernand 'Vergelesses' and the two Savigny 'Vergelesses' touch another Pernand premier cru called 'Ile des Vergelesses'! Sorry! We do our best to keep it all simple and clear. In addition to being the most complicated corner of the Savigny valley, it is also the most interesting. This Savigny is deeply colored due to the clay and iron content in the soil. It is elegant and powerful, with dominant black cherry fruit, but also blackcurrant, raspberry and the trademark Burgundy wild undergrowth. Delicate with discreet tannins.
Continue Shopping